The famed "round the world" 1981 R80 G/S ridden to the ends of the earth by Dr. Gregory Frazier is on permanent display at BOBs BMW Motorcycle Museum in Jessup, Maryland. Featured in numerous motorcycle magazines and travel books along with stories of Dr. Fraziers adventures around the globe, the scared and road worn R80 G/S is resting in the museum next to a pristine, straight-from-the-crate R80 G/S in a "before and after" setting.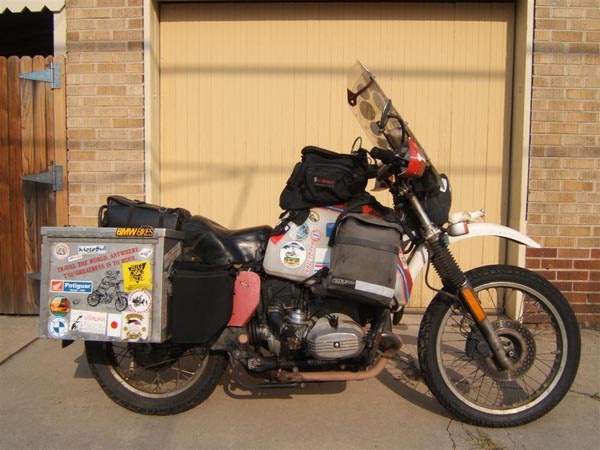 Bob Henig, owner of BOBs BMW, says, "With this historic bike on display the public can view the true durability of the original "Adventure Motorcycle." Greg literally rode this BMW into the ground as he wandered the earth and yet it always got him home. Today these motorcycles have become extremely collectible given their cult status, contributed to considerably by adventure seekers like Greg and those who later followed his tread marks through sand, snow, mud and over some of the highest, toughest roads and tracks on the planet."
Some of the road grunge from Alaska, Africa and South America is still on the motorcycle. Plus the bike was still in running condition when it went into the BMW musuem.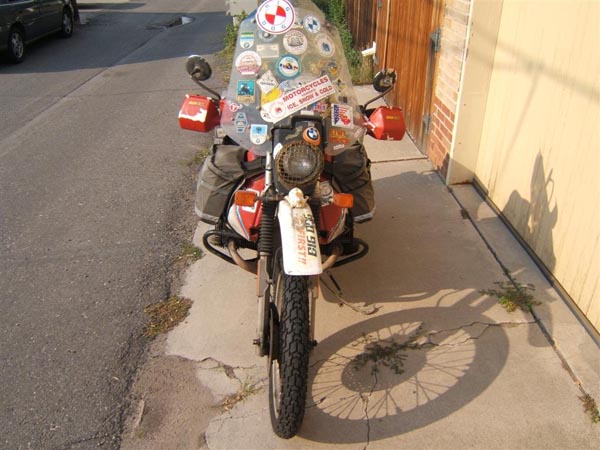 Dr. Frazier says, "Its been hammered, often ridden hard and sometimes put away wet. There is not much left on it that has not been replaced or repaired. Its on the third speedometer, and my guess is it should have somewhere around 240,000 miles on the odometer."
Dr. Fraziers motorcycle adventures around the world can be followed at HorizonSunLimited.com/gregfrazier. For information on BOBs BMW Motorcycle Museum, visit BobsBMW.com.