Last year I dedicated a column to my relationships with the best friends with whom I have been fortunate enough to share the best years of my life. I was on the plane en route to Katmandu to attempt to climb Mount Everest and was feeling particularly grateful for the people who have been with me through thick and thin and the challenges that life inevitably presents us with. As it is in life, situations change our ability to see and spend time with the people who have made a difference along the way. Jobs change, partners part ways, friends move away, and life continues moving forward. I must admit that I have a tendency to blow with the wind more than most.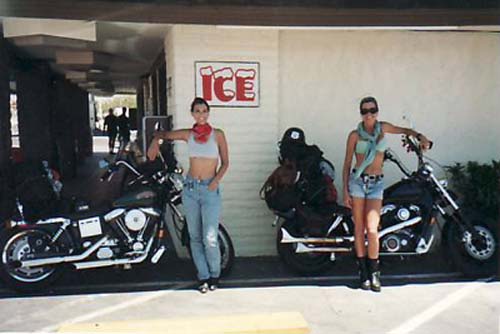 I have learned that there are many elements of life that are simply beyond my control, so I try to let life take me in new directions, to new places, faces and let it bring new experiences before me. But one thing that I have learned from my best buddy, and editor Genevieve Schmitt, is that sometimes if you want to keep an old friendship alive, you have to nurture it. You have to give any relationship the time, attention, and respect it deserves. So even though she moved away from our playground of L.A. nearly a decade ago, we have made a conscious effort to keep our friendship strong and alive.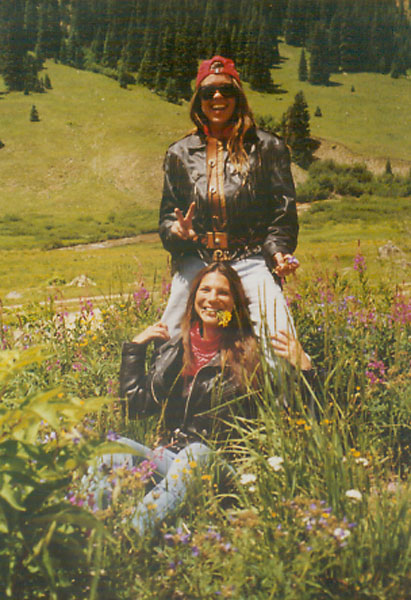 When Gen left L.A. to pursue new horizons, it left an enormous void in my life. She and I had been partners in crime for many years, and we covered nearly every road west of the Mississippi together on our motorcycles in those days. In true renegade style, as Dakota Betz and Montana Gen (our road monikers), we hit a lot of rallies together. But we mostly poked around old ghost towns, trading posts, old antique stores, and enjoyed scenic back roads and wildlife.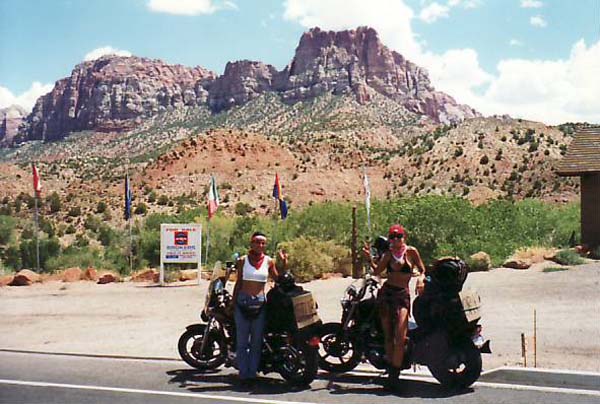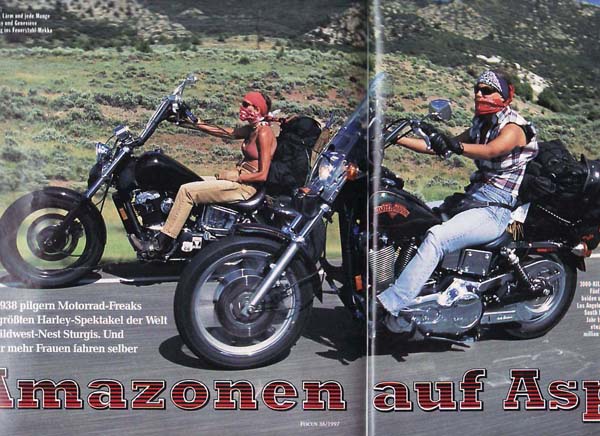 Riding across the country with a friend truly creates a lifetime bond, with the capers and predicaments that naturally occur. You develop an unspoken method of traveling together that works, mostly because you have to. On a motorcycle trip, your basic needs far supercede travel by plane, train, or automobile. You get too hot, too cold, too wet, too dry, hungry, thirsty, tired, and in need of stopping more often than any other mode of travel. Out of necessity it forces you to get in sync with one another – to see the needs of your buddy as you would see your own. With the high winds and the thunder of your own engine, you have to rely on a simple look to convey that you need gas, a bathroom, a Subway sandwich, or just to lay down for awhile by a stream and photograph its beauty. Its a sisterhood of sorts. Motorcycles have taken many of my girlfriends to the homes of all of my family members across the United States. Its a family that is ever growing, as my friends become like sisters to me.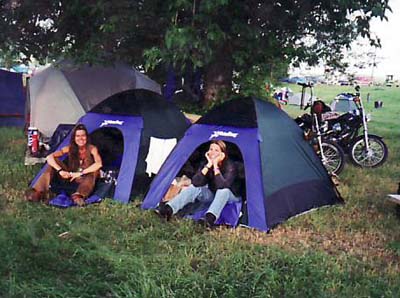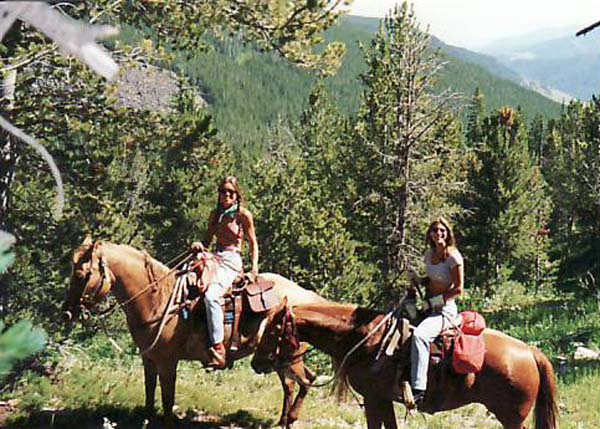 When Genevieve found peace in Paradise Valley near Livingston, Montana, those Sunday afternoon rides together in the Malibu Hills became impossible. Losing your best riding buddy is like losing your dog. Your faithful companion is gone! And although you can ride those same roads alone, or with someone new, it takes times to develop that "in sync" riding feeling and style that you had with a long time pal. Once you have that flow with someone, it doesnt matter how much time goes by. You never lose that synergy, and you move through traffic together as if you were attached at the hip. Your peripheral vision allows you to see, trust, and move together as one. Even though Gen and I only get to spend time together infrequently, we do our best to talk and email a lot. It helps that weve been working together on Women Riders Now. But even with all of that, it doesnt quite match the one-on-one fun we used to have back when I was still riding a Honda! So when Gen invited me to get away for our annual ski week, I was down for some one-on-one time with my buddy who I dont get enough time with anymore.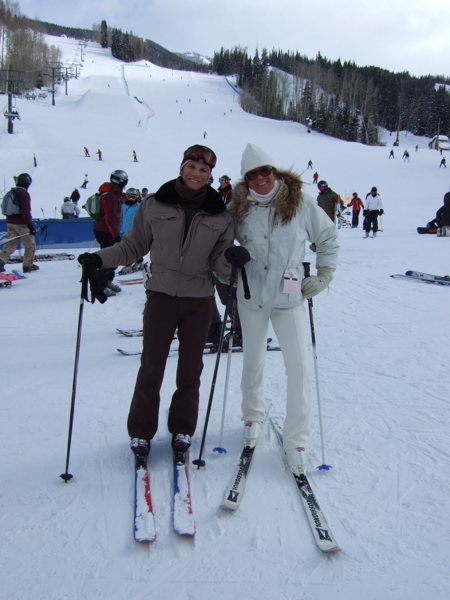 We settled on Telluride, Colorado, and what a great choice it was! From the valley floor of this historic old mining town you are surrounded by ultra steep mountain slopes dotted with the most challenging ski runs in the country. And no matter what your interests are, Telluride has something to offer. The town itself is a visual masterpiece. Nearly every sport can be enjoyed in Telluride, and the town thrives on its athletic locals and visitors.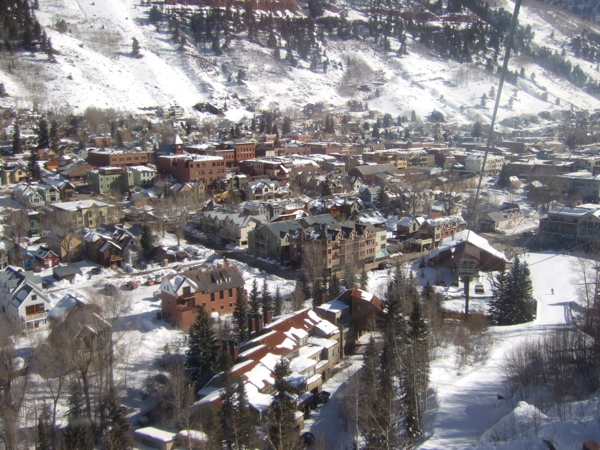 The exclusive, tiny little town had a record nine feet of snow in January. Needless to say, we had the most perfect snow conditions for skiing, and were lucky enough to have beautiful sunny days on the slopes. The rich, the poor, the locals, and tourists come from every country and all coexist on basically a one-street town. The main street is lined with serious upscale dining as well as corner hangouts where everybodys dog is even welcome. Cowboy and Indian heritage are abundant, and shops are selling leather and turquoise so beautiful that it could make a grown biker woman cry. Plus its the kind of place, where after just two days in town, everybody knows your name. Its a friendly, inviting atmosphere that tempts you to spend your very last dollar which as usual, is exactly what I did.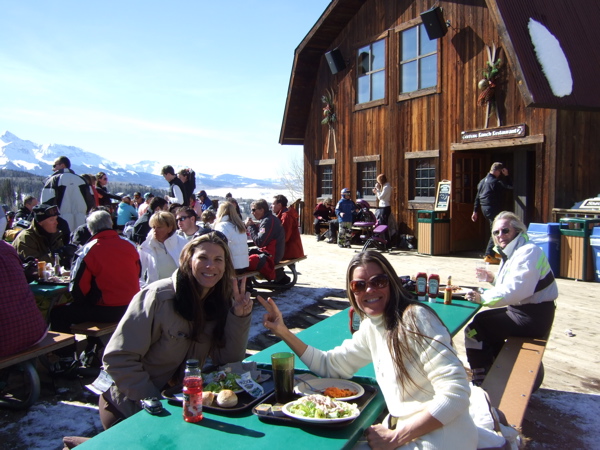 We skied, shopped, ate, and took a Jacuzzi at the end of each day. We talked of days gone by, and of dreams and days yet to come. We vowed wed take a ski vacation together every winter, and that the only thing wed change would be to stay longer. We also vowed wed return to the mountain village on motorcycles, because the roads up and around Telluride are simply breathtaking. She and I have been through nearby Durango together on a number of occasions, and on all of its surrounding roads, but somehow we never made it through Telluride, and it is a road worth seeing in its summertime glory.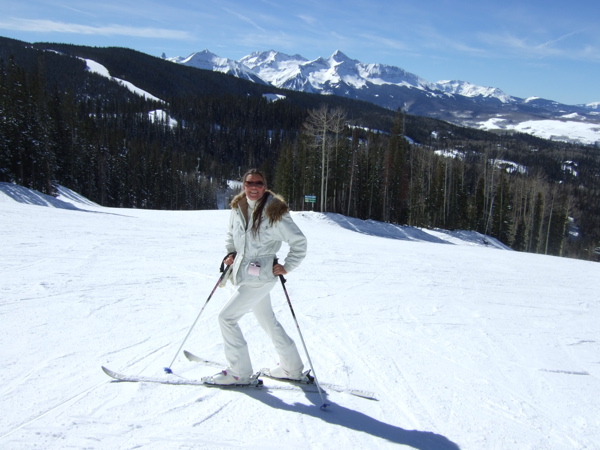 As we left town we saw a huge bald eagle perched at the top of a snow covered barren tree. Every direction you could look was a spectacular view. But the gift that I am taking home is that of a friendship that has been recharged on a level that you simply cannot accomplish over the phone or online. Nothing really takes the place of spending quality time with the people you love. And it is hard to find the money, and take the time. But if you dont, sometimes things have a way of slipping away, and drifting apart. And while your memories remain, life just sort of takes us in different directions. Good relationships are worth nurturing. The more you feed them, the stronger they will grow. Without nourishment, they may wither and blow away like dust in the wind. A good relationship makes you a better person. It makes you want to be a better person. It helps you to be a better person. It helps you to better see the imperfect person you are. And it allows for you to be loved despite those imperfections.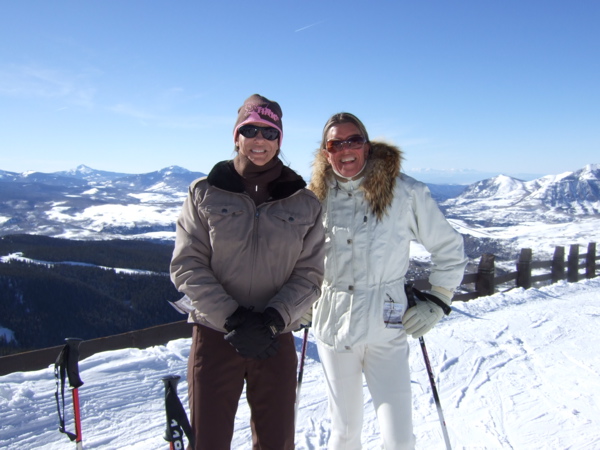 I feel very lucky to have kept Genevieve as a best friend through many years of ups and downs, adventures, travel, laughter, tears, change, discovery, and growth. And even though she is going to marry her other best friend in July, I look forward to many more years of wild and crazy adventures with both her and her husband-to-be. Whether its on motorcycles, skies, or on foot, I look forward to exploring the back roads of our world with all of my best friends.
To read more about Betsy, visit her Web site atBetsyHuelskamp.com.