Kawasaki Motors Corp., U.S.A. (KMC) is launching the #8220;My Ninja 250R Story#8221; video contest. KMC is looking for stories about how the Ninja 250 / EX250 impacted the rider#8217;s life, what the bike means or meant to them, or simply how it#8217;s a fun little bike to get from point A-to-B.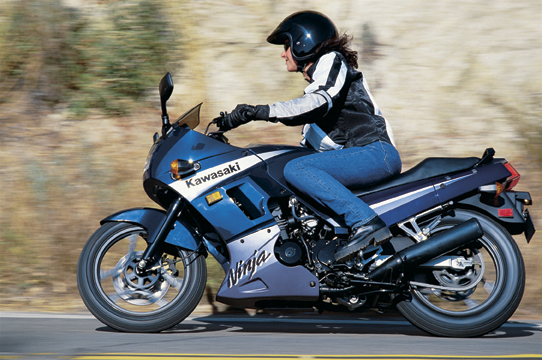 With a track record spanning more than 20 years the Kawasaki Ninja 250R received a comprehensive makeover for 2008. The sportbike is a perennial best-seller for KMC and a major contributor to the success of the entire Ninja product line, thanks to its positive influence on new motorcycle riders and those seeking affordable, reliable transportation.
To participate, go to Kawasaki.com and click on #8220;My Ninja 250R Story.#8221; All Ninja 250 / EX250 owners and/or riders, past and present, or anyone else who wishes to share his or her story about the Ninja 250 / EX250 are encouraged to participate. No purchase is necessary, and participants do not need to be current or prior owners of Ninja 250 / EX250 bikes in order to submit videos to the contest. Entries will be accepted on DVD, VHS, or YouTube video link.
A team of judges will rate video submissions for creativity, originality and overall impact. The person who submits the winning video story will receive a brand-new 2008 Kawasaki Ninja 250R sportbike. The next five highest scoring video submissions will earn a replica Kawasaki racing jacket by Joe Rocket.