Want to share your story? Click here to find out how.
I dont ride a motorcycle to build or create an identity for myself. I am who I am whether I ride or not. I dont ride to prove that women are strong, brave and adventurous enough to ride motorcycles. I was those things before I began to ride and I think most women are, whether they like motorcycles or not (and still, the bravest, most challenging thing Ive ever done is raise kids!). Im not riding to help myself heal from anything. I am fortunate enough right now not to have anything I need to recover from. Although I donate time and money to my favorite causes, I dont ride a bike to promote charities or join parades. More power to those who ride for all those reasons, though. Riding a motorcycle can enhance womens lives in lots of ways.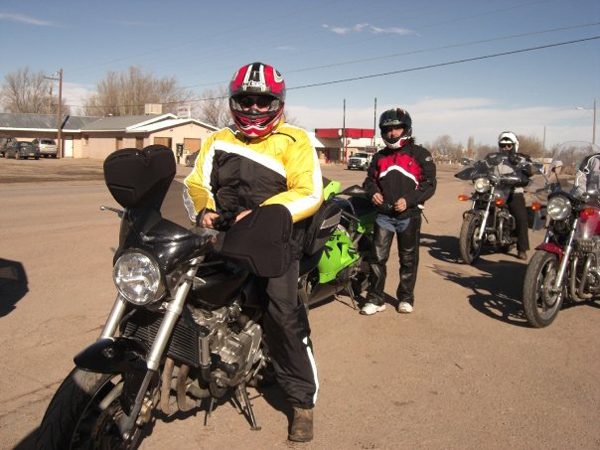 I dont ride in order to meet new people. The opposite is true: I like to meet new people so that we can ride together. I like riding my sportbike, but I dont think that makes me cooler or hipper than people who ride other kinds of motorcycles. Its not an image or an ego-thing its just a choice.
Instead of riding to "escape" reality, I find that riding connects me with reality more directly than almost anything else I do and I like that. Driving a car, I find myself thinking about the place I just left and where Im going to be next, but Im often not really experiencing where I am. On my motorcycle, I am here, now. I witness, watch, smell and hear my environment in the present moment and tune out most of the garbage that often otherwise invades and bounces around in my brain dulling my ability to appreciate life as it happens around me.
I ride because I love to travel and be out on the road. Riding a motorcycle is gloriously challenging, creative, sensually stimulating and most of all, fun!
Want to share your story? Click here to find out how.