Want to share your story? Click here to find out how.
I have been keeping track of the things people have said to me or comments made about me over the last two and a half years Ive been riding. I find some quirky, funny or even complimentary, and others just insulting. There are some doozies that Id like to address.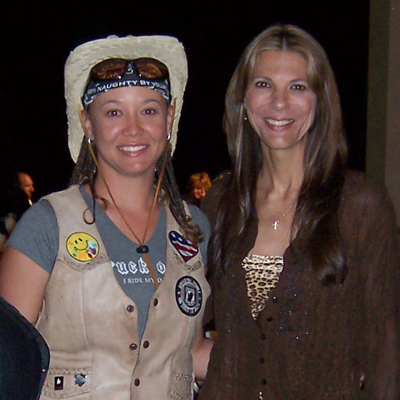 The first one that really stands out happened one day when I had ridden my bike to work. I stopped at the gas station to fill up before heading home. I pull up to the pump, cut the engine, take off the gas cap, business as usual, ya know. I am still seated on the bike, I dont need to be standing to fuel up, I guess Im fortunate that way. So I start pumping. I will admit, as an "aware" person, I had noted when I rode in that there were four other vehicles fueling up, three of the four were men. All of them seemed to be paying attention to me and what I was doing. I guess a female rider, alone, pumping her own gas, is a novel sight. Anyhow, one of the brilliant men happen to walk by as I am fueling and says, "Dont get any of that gas on you, itll burn."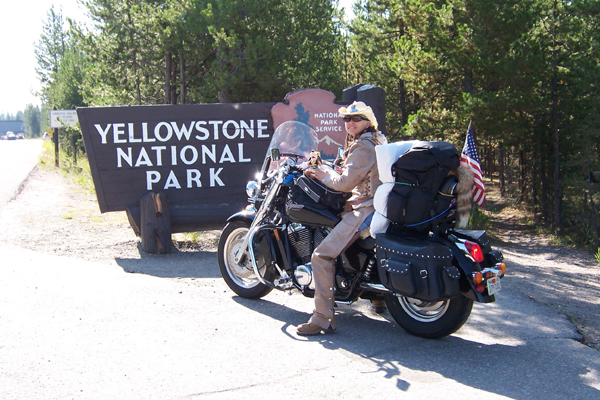 OK now, first off, hes lucky I was in the middle of fueling and that he kept walking, because I had so many questions for him after his remark. The first thought was, "Would you have made that comment if I were a man sitting here fueling?" Somehow I doubt it. Second I thought, maybe hes saying that because of the precarious placement of the gasoline nozzle and how I was straddling the bike. OK, in that case maybe he was looking out for my best interest. But that first question still overrode the second. Then lastly I remember thinking, "Do I really look like Im that hindered, as a female rider that I cant pump my own fuel without making a mess?" So I guess that then goes back to question number 1 also.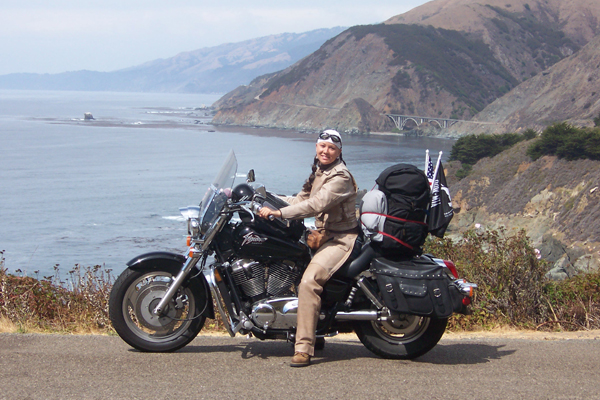 About a week later, and oddly enough at the same intersection, I come to a stop on my bike. Im in the turn lane minding my own business and a guy on a bicycle is to the far right waiting to go straight through the light. All of a sudden I hear this guy on the bicycle yell, "Hey Lady!" I dont acknowledge him but then he calls again "Hey Lady!" So I look at him figuring hes got to be talking to me. And once I make eye contact, he yells, "Hey Lady, Im proud of you on that bike!" I smile and say thank you. He yells it again, "Im proud of you on that bike, Lady. Looks good!" I wave and nod, hes gotten the attention of everyone at the intersection now. Thankfully about then the light changes and I get to continue on.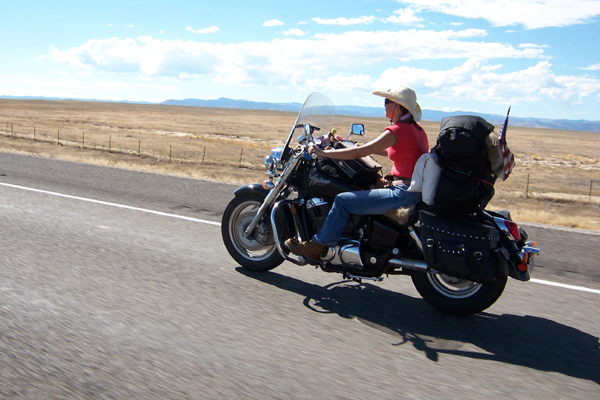 That situation was somewhat like the first, but more complimentary I guess. But why was he "proud" of me?" What was I doing that made me stand out as a rider. Hell, I guess I cant really remark too much, for all I know he was "proud" of any "lady" on their bikes. I guess thats OK, right?
Ive had both men and women state that my 1100cc bike was too big for me and that my 883 too small. Ive had comments on my novelty helmet (um, I mean my DOT approved half shell helmet ha, ha, wink, wink) and riding without proper safety gear.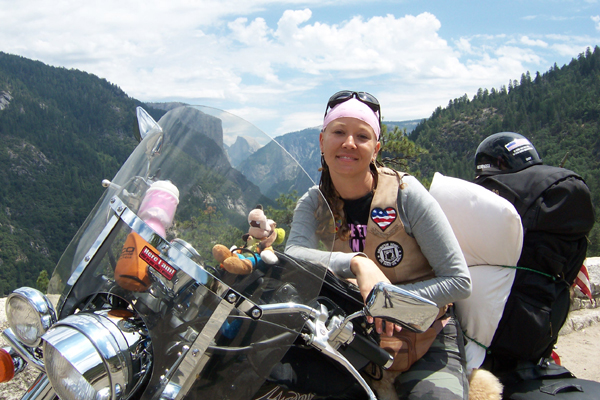 Maybe Im a bit of a feminist. (Shrug) I ride my own. I wrench my own. I have a bit of assistance every now and again, but so do men when they tinker with their toys, too, so its all good.
Yeah, sometimes the novelty of getting the stares, the thumbs up, the "Whoo Hoos" and the whistles are fun. I do relish in the fact that, as a woman, I do something the average woman wouldnt, yet at the same time, I dont feel that makes me "special" as any woman, man or child that put their mind to it could ride a motorcycle. Some just choose not to.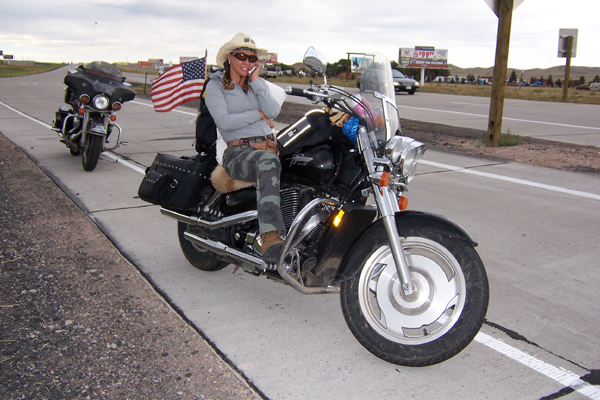 I do truly enjoy meeting other women riders. There is a unique camaraderie among women. A knowing, if you can say, that women understand the passion and freedom of the wind and the road. But women riders also share that with all the men out there who ride.
I have found a comfort zone out there in the biker community a comfort in the long hair, long beards, tattoos, leather, foul language, rough exterior, and bad-ass persona. Unlike the average citizen who would roll up their windows and lock their doors at the sight of a pack of bikers, I smile knowing were part of the same "family" that others just wouldnt understand.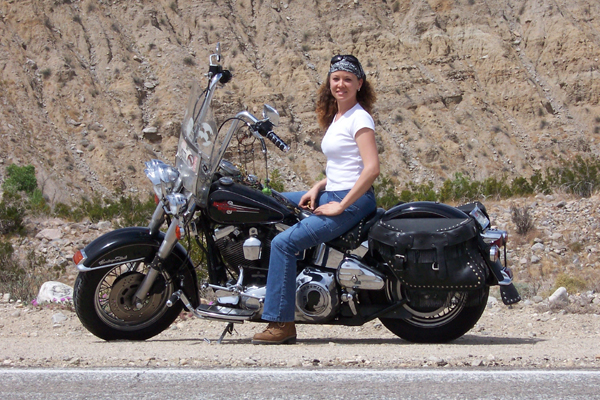 I dont need any special commentary from others. There have been women riders since forever ago and they are becoming more commonplace as the years pass. I just want the respect that I give others, nothing more, nothing less. Will I get it? From some, yes.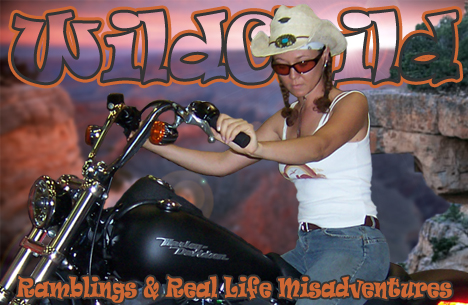 As for the others, well, I just would like to tell them that if they truly want to idolize the fact that women ride, great! But Im no different from the rest of the freedom loving, leather wearing, long hair, bad-ass persona, foul mouthed bikers out there. I love the wind in my face and the long winding road. Why should I be any different? Why would I want to be? Im just me.
Want to share your story? Click here to find out how.