Want to share your story? Click here to find out how.
It wasnt all that long ago that I would beg my mom to let me off her motorcycle a block before reaching my high school so as not to be spotted riding on the back. My how times have changed! Moms passion for riding was an inspiration for me, and while my days riding as a passenger are all but over, these days I get more seat time riding my own motorcycles.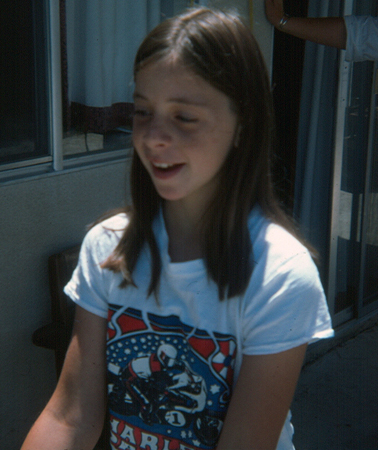 When mom rode, it wasnt as common or socially acceptable for women to ride their own bikes. She even went on to take a small engine repair class and was featured in the local paper because she was the only female in the class.
Although it embarrassed me a little in my teen years, I secretly admired her for pursuing her passion. She looked great in her leather gear with her long brown hair gracefully blowing in the wind, and created quite a stir riding around the little Northern California town where we lived.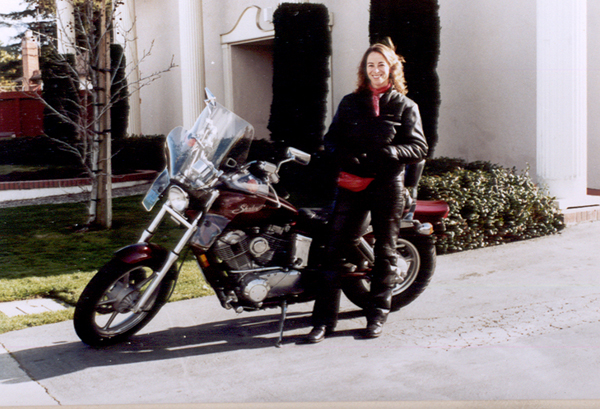 Twenty years later, I got the bug and it was mom in whom I confided. Sure, I mentioned the idea to a couple of friends, but they thought it was silly so I kept it to myself.
I decided to take a class, and originally planned on attending with another girl I knew, but when it came down to it she backed out. Nervous as heck, I signed up for the class three times before I finally went through with it. I highly recommend that riders take an MSF course rather than have a friend teach them to ride as there are so many different things to learn, and its much easier learning how to do something right the first time than it is to break bad habits.
Learning to ride was a total boost to my self-confidence and fed my independent side. Now, I enjoy talking about bikes and encouraging others who want to learn that they can do it too!
Living on opposite sides of the coast has proved challenging for my mom and I. We never got an occasion to ride our bikes together. But, last year while attending a rally in North Carolina, I got a chance to show mom the Ladies Edition Vulcan 900 Classic that bike builder Scott Britt loaned me. It hadnt occurred to me until then that it was the first time shed seen me behind the handlebars.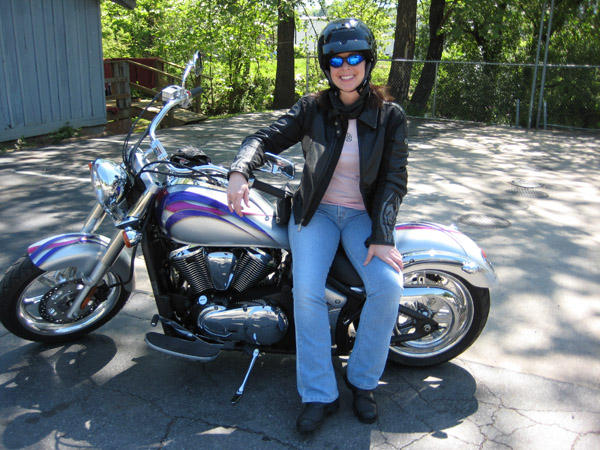 Mom has since hung up her helmet and given her riding gear to me, but she just might be using it again when she comes to visit and rides on the back of my bike. "Like mother, like daughter."
This article appeared in Issue 2 – 2009 of Accelerate magazine and is reprinted with permission. Click here to view the magazine in its entirety.To learn more about Britt Ladies Edition Kawasaki motorcycles, visit BrittMotorsports.com.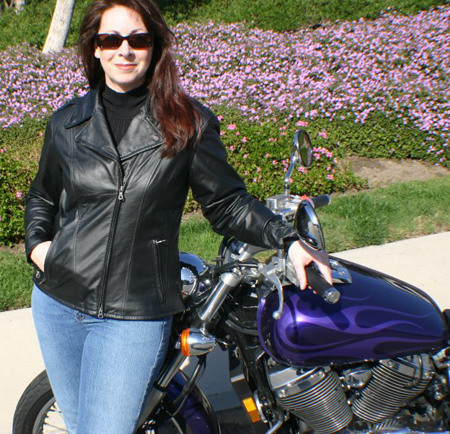 About the Author: Teri Conrad is Editor-in-Chief of Accelerate magazine, Kawasakis official enthusiast publication for Riders of Kawasaki (ROK). She is also a contributing editor for WomenRidersNow.com. Her work has appeared in Iron Horse, Ride Texas, Biker Ally, Friction Zone, Adventure Sports Outdoors, Portrait of Achievement, and Cycle Trader magazines. Teri grew up riding on the back of her moms motorcycle and has been riding her own bike since 2003. She enjoys riding both cruisers and sportbikes and has three bikes of her own.
Want to share your story? Click here to find out how.