Want to share your story? Click here to find out how.
Last summer, my husband and I were inspired by a friend who rode from Wisconsin to California on his Harley-Davidson motorcycle. Things have not been the same since. Ive always liked motorcycles although I hadnt been on one since high school more than 30 years ago.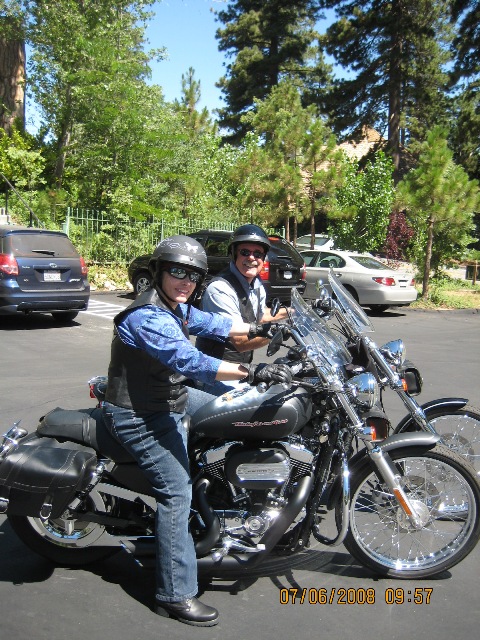 After the visit my husband and I discussed learning to ride (he rode when he was younger) and decided to start with the motorcycle safety class. I was 51! The course was a great learning experience; I went from never operating a motorcycle to getting it into third gear and actually riding by the end of the course. It gave me the basic skills to feel confident enough to go out on the road.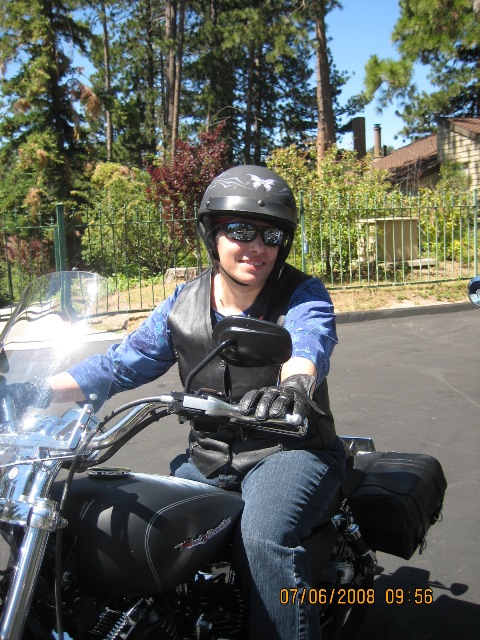 I bought a used Honda Rebel and rode it for about six weeks, my husband bought a used Kawasaki Vulcan 500 and then moved to a Harley-Davidson Sportster. I moved up to the Vulcan and about two months later my husband got a Harley-Davidson Dyna and I took his Sportster Custom. It was repainted flat black and I had the exhaust pipes powder coated black as well. I also had an image of my favorite dog custom painted on the gas tank. We lowered it and I feel totally comfortable on it.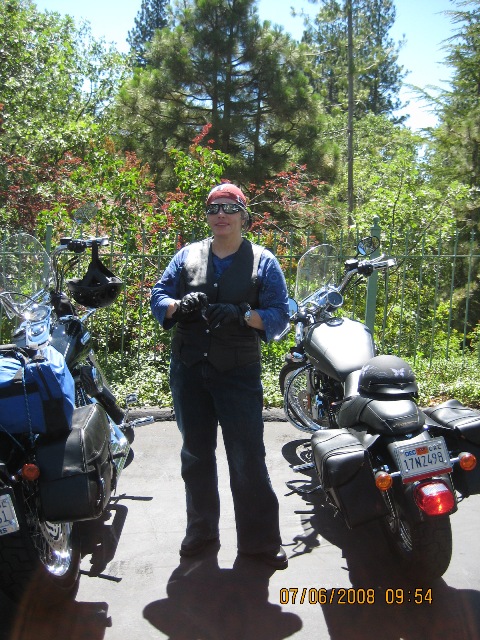 Weve discovered a new way to spend time together and Sundays are the day we take off early and ride. Were going to the 105th Harley anniversary in Wisconsin in August and were shipping our bikes so we can ride and explore the countryside. Well be riding with the friend who visited last summer amazing what can happen in a year. For anyone who thinks theyre too old, youre not. Its never too late to find out who you really are.
Want to share your story? Click here to find out how.