Want to share your story? Click here to find out how.
I never thought riding would become the way I de-stress. Riding found me when I needed it most. I am a 46-year-old mother of 11 children all mine, ages 4 to 24. Ive been married to the same man for 26 years. I have been home schooling for 15 years and will probably continue doing so for the next 18 years as well. Life can get pretty hectic!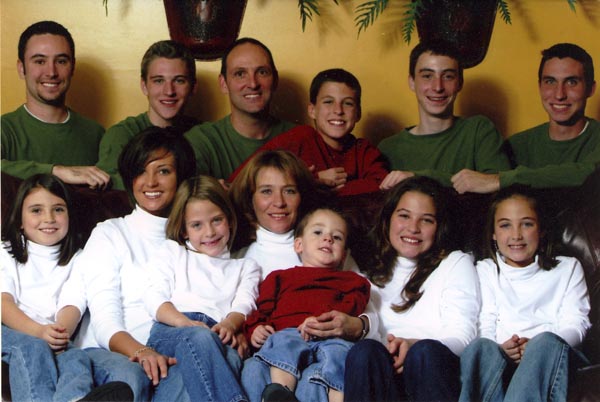 The last thing people expect is to see is someone like me riding a Harley-Davidson and loving it. I love the shocked look on their faces. After so many years of doing for others, I needed to do something for myself.
I was scared to death the first time I rode on the back with my husband. It took my husband a long time to get me on the back of his bike, but he did, and within a half hour hour, I was loving it! If he went out for a ride and I didnt get to go, too, it ruined my whole day.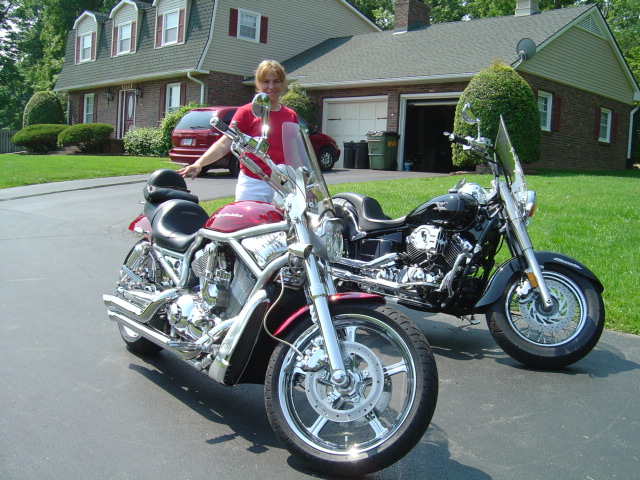 To the surprise of my husband and everyone else, I bought myself a Yamaha V Star 650, signed up for the Basic Rider Course and aced it, thanks to the Ride Like a Pro instructional DVD. I no longer had to wait for my husband to "take me out for a ride." Then I took the Experienced Rider Course and aced that, too.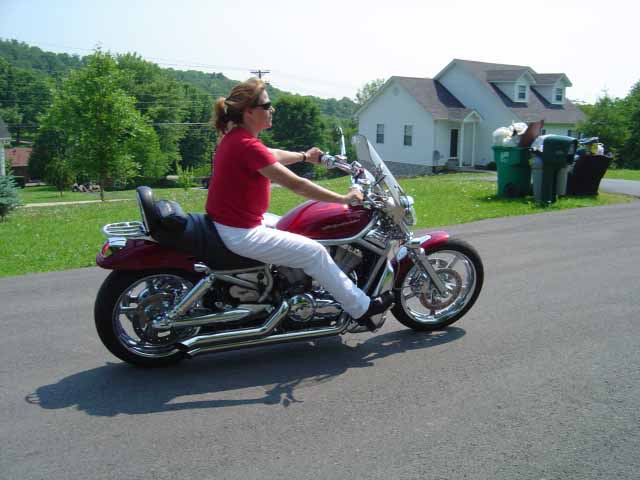 After four years of riding, my husband decided I was ready for a Harley-Davidson. I had fallen in love with the V-Rod. He surprised me with a 2005 Harley-Davidson V-Rod for our 25th anniversary. Our anniversary is February 14, Valentines Day. The red color of the bike fits and so does the number 141 of its numbered edition. What a guy! What a gift! Riding turned out to be "what I do for myself." I should have done it 10 years ago!
Want to share your story? Click here to find out how.