Orange County Choppers is building three identical choppers, one to be awarded to the winner of the 2007 EDS Byron Nelson Championship on April 26-29. The first place prize chopper, a PGA TOUR first, will be awarded in addition to the $1.134 million winners share of the tournaments purse at the 2007 EDS Byron Nelson Championship at the TPC Four Seasons Resort in Irving, Texas.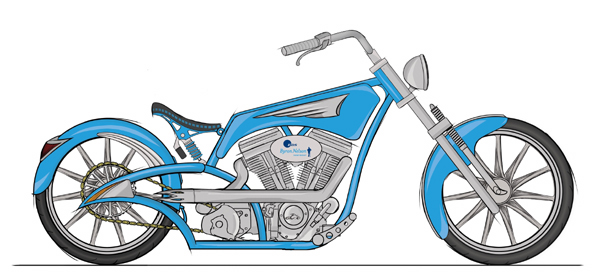 Orange County Choppers, one of the worlds premier builders of custom motorcycles, is building two additional identical choppers themed after the EDS Byron Nelson Championship. EDS, a global technology company, will donate one of the choppers to an online auction to benefit Salesmanship Club Youth and Family Centers, the charity of the EDS Byron Nelson Championship. The third chopper will be retained by EDS and used to raise awareness of the EDS Byron Nelson Championship and the charity it supports.
"This breaks new ground in terms of enhancing what already is one of the most prestigious tournaments on the PGA TOUR," said Ron Rittenmeyer, president and chief operating officer of EDS. "The prize motorcycle will be sought after by the players, and the proceeds from the online auction of the second chopper will help the EDS Byron Nelson Championship reach its $100 million milestone in charitable giving, more than any other event on the PGA TOUR. By auctioning this chopper for charity, we are helping Byrons work for the kids continue."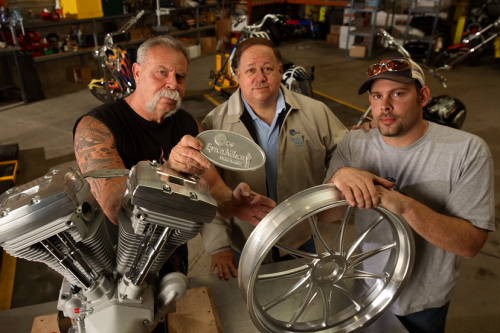 "This is something new for us, for EDS and the PGA TOUR," said Paul Teutul, Sr., founder of Orange County Choppers. "Weve never built three identical theme bikes at the same time before, much less for such an important purpose – to be awarded to the champion of a PGA TOUR event and, even better, to raise money for a great charity."
"We applaud EDS for conceiving this innovative idea to create excitement around the tournament and raise significant funds for our charity," said Brooks Cullum, chairman of the 2007 EDS Byron Nelson Championship. "We are grateful to EDS and Orange County Choppers for helping us ensure that Byrons great legacy of helping others will continue."
The motorcycle design includes:
-Chrome wheel spokes that individually commemorate each of Byron Nelsons 11 consecutive tournament victories in 1945, a PGA Tour record that stands today.
-Elements of wood and steel to reflect the irons and persimmon woods of the Nelson golf era.
-Radio frequency identification technology, commonly known as RFID. A chip-based RFID tag implanted in the bikes ignition will allow only the rider to arm and disarm the security system.
Paul Teutul, Sr. and his sons are the creative force behind Orange County Choppers and the stars of one of cable televisions leading reality series, TLCs "American Chopper." The process behind the building of the EDS Byron Nelson Championship motorcycle will be featured on two May episodes of "American Chopper."
The 30-day build process for the motorcycles is expected to be completed at Orange County Choppers facility by mid-April, and the three bikes will be unveiled on the number one tee box at the EDS Byron Nelson Championship during the Pro-Am on Wednesday, April 25. Information regarding the chopper auction is available at eds.com/auction. And for more photos and info on the whole EDS partnership with OCC, click here,