Want to share your motorcycle or product review?Click hereto find out how.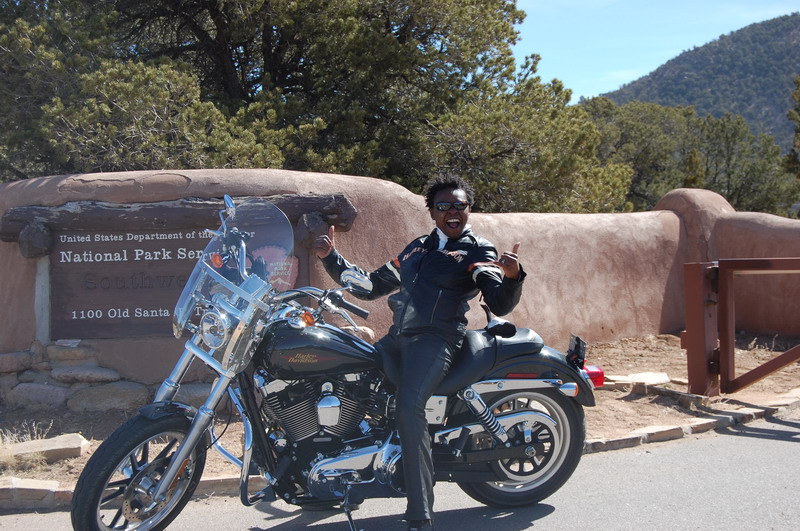 The Harley-Davidson Dyna Low Rider was made for those with a shorter frame. One doesnt sit on top of the bike, one sits comfortably in it, almost hugging it, becoming part of the bike (which is a very secure feeling).
I tried out many other Harley-Davidson breeds, deciding against the Sportster because of its light frame. Santa Fe can be a very windy city during the beginning of the year. The Softails and Touring bikes, on the other hand, were just too clunky for a beginner like me.
The low-seat factor, along with the weight,played a big part in my choosing the Dyna Low Rider.I felt confident that I would be able to push her in and out of a parking lot without hitting the gym first. I also loved the amount of chrome that was already on the bike.
We live off of two miles of dirt road, and my Dyna handled the uneven surface with grace. I was pleasantly surprised by her behavior, as I had been dreading riding this particular stretch of road.
Once on asphalt, she was Black Beauty come alive. She trotted for me as we pulled up to stop signs, with no jerky movements in her clutch changes. She galloped with ease with a slight twist of her throttle. She was an eager pony, willing to please my every command. I immediately began to understand what it meant to be one with a bike. My Dyna had quickly become my friend, gracefully maneuvering through curves while I leaned into the road. She never made me feel uneasy or scared; instead, my confidence level grew with every mile we covered.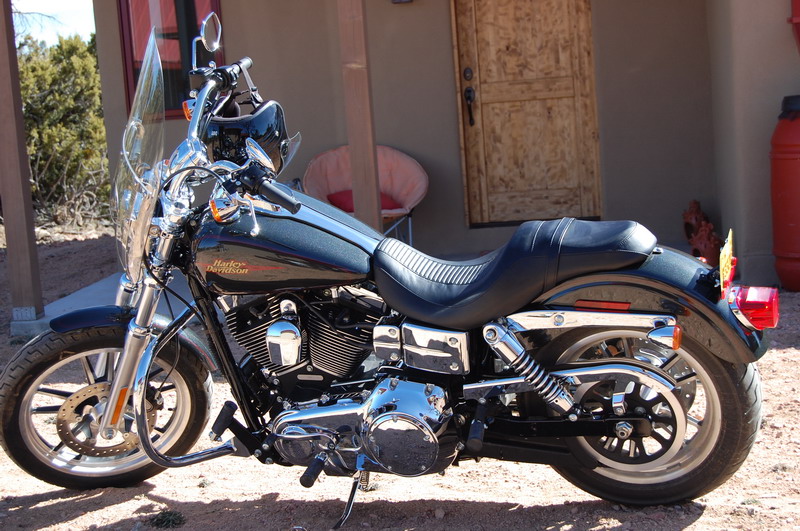 An engine guard was my first aftermarket purchase. I laid my bike downat a complete stopon the first day I got the guard, her front wheel turned all the way to the right. Using the techniques I had read about, I managed to lift her all on my own. Having the engine guard not only saved on scratches, but aided in the lifting.
A windshield is a must if you dont want your chest constantly being hit by oncoming wind. I also plan to purchase saddlebags and upgrade my seat so that the bike is further enhanced for long-distance riding, which I intend to venture upon alone and with friends. I will also purchase the wireless communication kit so that my partner and I can communicate safely without weird hand signals.
All in all, I do not have any negatives on the bike. I suppose I wish that the turn signal buttons were larger and easier to reach, but that is just my personal preference.
WRN has reviewed a gadget that helps a rider reach turn signals. Check it out here.
Want to share your motorcycle or product review?Click hereto find out how.
Related Articles:
Spotlight: Harley-Davidson Dyna Models
WRN Buyers Guide: Harley-Davidson Dyna Models