Want to share your motorcycle or product review?Click hereto find out how.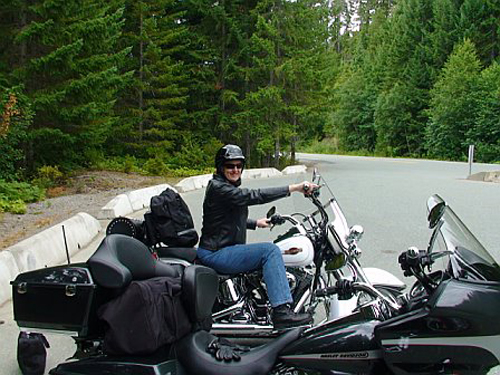 I chose the Heritage Softail because it was a "best fit" for my height, riding style and basic comfort. This was a first-time purchase with my brand-new class 6 license [the license required to ride a motorcycle in Canada – Editor]. The height and power of this machine suit me and my riding style very well. I appreciate the looks of it, but more than that, because I am tall, the Heritage Softail fit me like an amazing pair of perfect jeans! You know what I mean—that dream pair that make you feel like a million bucks every time you wear them? This motorcycle makes me feel like a million bucks every time I ride it.
The weight balance points are amazing. A lot of women comment on that. When I passed my road test, my husband and I went shopping for my first ride. With our last name being "Davidson," there was only one place we felt we wanted to shop. We met the same salesperson who sold my husband his 2006 Road Glide. He was so great about my lessons and license—very encouraging. He invited me to throw a leg over every single model of Harley-Davidson in the showroom. I stood each of them up and did a "best fit" comfort check. I settled on the Heritage Softail as the one most suited and asked to take one for a demo ride. The dealership was quick to get me out on the road, and after a 10-minute cruise, I knew I had the right machine. That was April 2007. Ive logged more than 10,000 kms on it since then. Furthermore, Ive rented this same model in Phoenix and Maui while on vacation. Each time, Ive reveled in the comfort and ease of operation of this magnificent machine!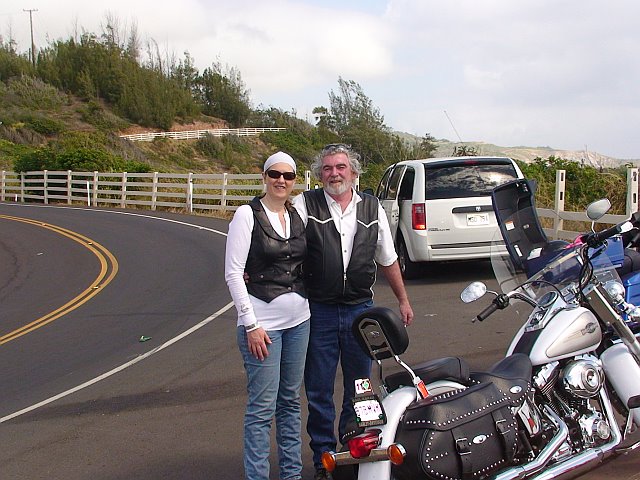 When training and doing all the road rides with the professional instructors, I found I had serious problems with a lot of the clutches on their training machines. No such problem with my Harley. What dont I like about the motorcycle? Absolutely nothing. My only negative is related to weather, but frankly, thats every motorcycle enthusiast's challenge.
Want to share your motorcycle or product review?Click hereto find out how.
Related Articles
WRN Buyers Guide: Harley-Davidson Heritage Softail