Want to share your motorcycle or product review?Click hereto find out how.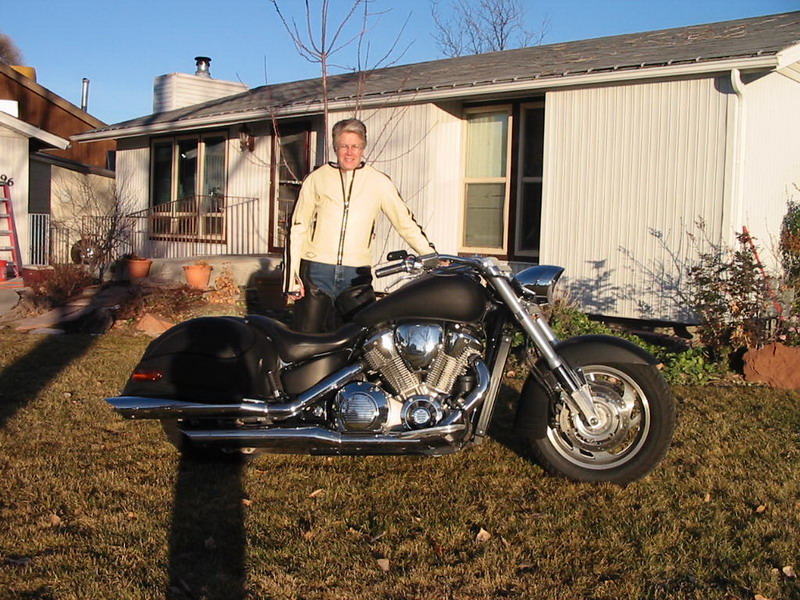 I grew up on a moped, but I have been riding aYamaha 230dirt bike for about three years, and Ive been riding street bikes since last February. My first bike was a Honda VTX 1300C, which is a great bike, but I just purchased a 2003 Honda VTX 1800R. The main reason I chose the VTX 1800R was because of the looks. Then when I rode it, I fell in love with it.
The rear end of the VTX 1800R has been lowered 2 inches with Progressive shocks. It has Beetle Bags, 36-inch White Brothers Beach Bars, Arlen Ness mirrors and a 200 rear tire. I think because I lowered it, the 1800 feels lighter instead of heavier. The VTX 1300 is about 700 pounds, and the VTX 1800 is about 760 pounds. The seat height on the VTX 1800 is about 26 inches after lowering, whereas the 1300 is about 27. I think that the handlebars also help the maneuverability, as the ones on the 1300c are drag bars. The 1800 has a hydraulic clutch and an upside-down fork (which I love the look of), cast aluminum wheels and a dual combined brake pressure equalization system, which means that when pressing the back brake, some of the pressure is channeled to the front brakes as well.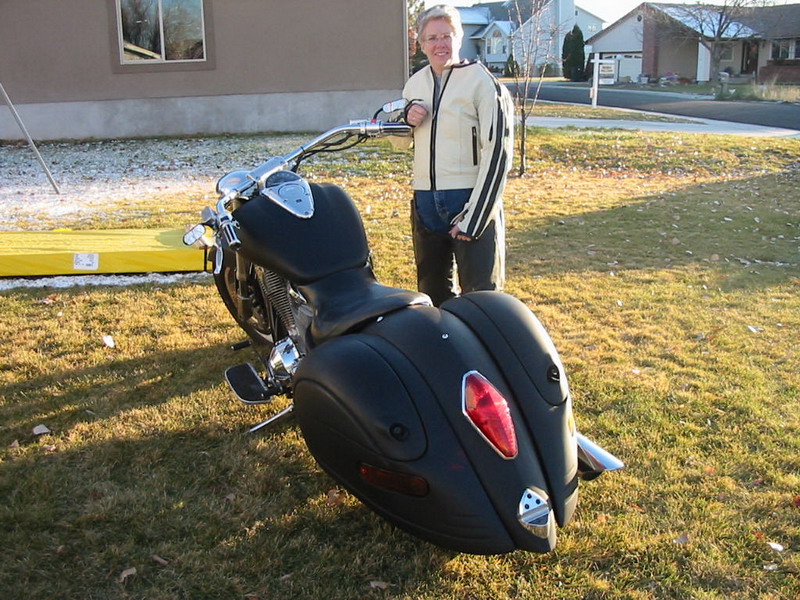 The custom paint job was achieved via a local auto store and a spray can of flat black, which I love. When you go to your local movie rental place to look for a movie and someone lets their kid climb on your bike, you can just touch it up and it looks great again. However, my local Honda dealer who lives across the street from me asked what kind of idiot would do that to a paint job. The guy who owned the bike before me drilled out four holes in the muffler to make it sound beefier, and now it sounds like a car with a muffler leak, so I just bought a used pair of stock pipes to put on it.
Want to share your motorcycle or product review?Click hereto find out how.