Want to share your motorcycle or product review? Learn how.

I was introduced to Fox Creek Leather when my husband was in need of a new
motorcycle jacket
. We were looking for something well-constructed, durable, and made in the United States. The garments from Fox Creek Leather seemed to fit the bill, so we placed an order for a mens leather riding jacket.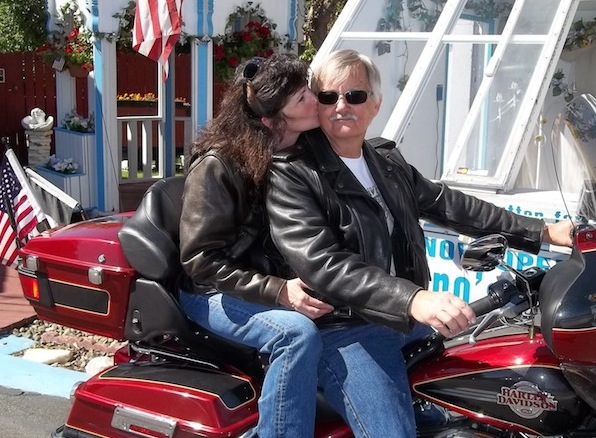 Before the jacket arrived, I was a bit skeptical that it would meet our quality standards. I guess that was the seamstress in me coming out, but it was also a result of our experience with other leather motorcycle jackets. Sure, they all looked good in pictures, but they didnt look so great up close. When my husbands jacket arrived, however, we were both pleasantly surprised to find that the garment was indeed well-made.
The following year my husband bought me the womens Classic Motorcycle Jacket II from Fox Creek Leather.Although you can buy the companys jackets off the shelf, mine is custom fitted. I was surprised at how much care Fox Creek Leather took to make sure my jacket fit correctly. When I placed my order, I gave a company representative my measurements and they sent me a "try-on" jacket, instructing me to call them when I had the jacket on so I could answer a few questions about its fit.
I then sent back the "try-on" jacket, and six weeks later I received a custom-fitted jacket of my own. It was well worth the wait. The riding jacket Id owned prior to this one was thin, and air would get in through the seams. The seams on my new Fox Creek Leather jacket were sewn tight so no cold air could pass through.
| | |
| --- | --- |
| Theresa models the womens Classic Motorcycle Jacket II from Fox Creek Leather. | She loves that the waist on the jacket is adjustable, avoiding that "boxy" shape and allowing her to look feminine, even from behind. |
Ive had my Fox Creek Leather jacket for six years now. I love the fit of it and have received quite a few comments from other ladies inquiring as to where I got it.The leather they use is thick but soft at the same time.The laced adjustable sides allow you to let out the fabric when youre wearing more layers underneath or cinch it up so its more form-fitting. I like people to know Im a woman even when I have my back turned to them, and the feminine cut of this jacket allows for that.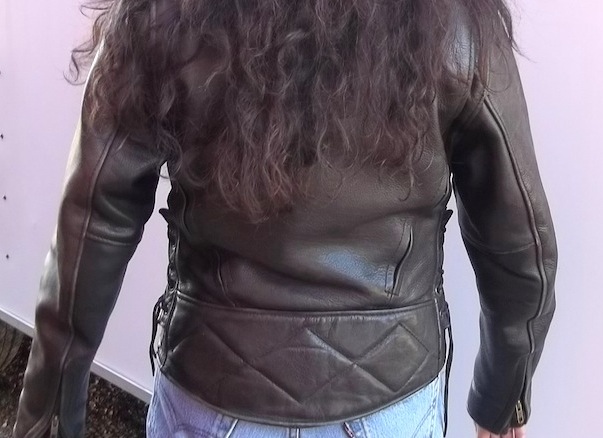 I also like the jackets venting, which is handy when riding in warm weather. For cold weather, I opted for the zip-out liner for extra warmth in the winter. The hide-away fleece neck warmer also helps on those colder days. The Classic II comes with a belt, but I opted to have it sent with the jacket but not installed.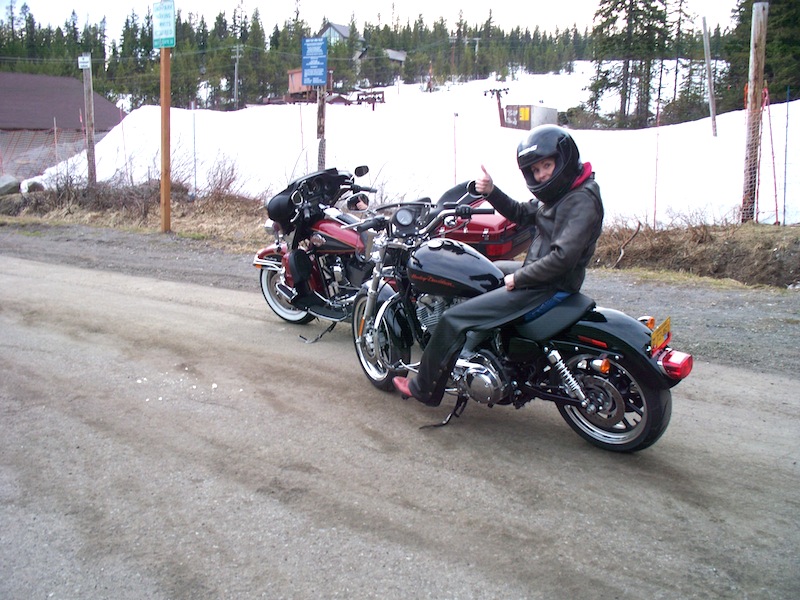 All in all, Im happy with my jacket. It has become one with me. The leather has developed a nice patina, making it easy to pick it out from a pile of leather jackets. In fact, I liked the jacket so much that I bought some chaps from Fox Creek Leather to go with it.
The Classic Motorcycle Jacket II costs $422 and can be purchased on Fox Creek Leathers website. Shipping is free. Visit FoxCreekLeather.comfor more information.
Bonus video: Watch how Fox Creek Leather makes its leather vests at its Virginia factory. Craftsmanship at its best!
Want to share your motorcycle or product review?Learn how.
Related Articles