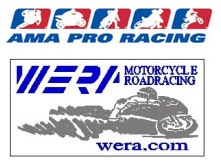 AMA Racing, part of the American Motorcyclist Association, and the Western Eastern Roadracers Association (WERA) have signed a multi-year agreement to co-sanction the Bridgestone WERA National Endurance Series and the Michelin WERA National Challenge Series. Both events are held at various tracks across the United States.
"We must have a united front in order to advance motorcycle road racing in this country and I am proud that WERA and AMA Racing are taking the lead on this," commented WERA President Evelyn Clark.
The WERA National Endurance Series was established in 1976 and is the longest running endurance racing series. Some of the biggest names in road racing, including reigning AMA Superbike champion Ben Spies and World Champion Nicky Hayden, have come from the WERA National Challenge Series.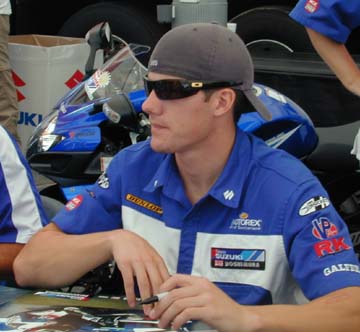 AMA Racing is the leading sanctioning body for motorcycle racing in the United States, and sanctions more than 4,000 events in amateur and pro-am competition. WERA has assisted the AMA with the Road Race Grand Championships since 2003.
"This agreement formalizes an already strong relationship between the AMA and WERA that has developed over the past several seasons," said AMA Road Race Director Keith Kizer. "This is the first step in developing a clear career path that a road racer can follow from his or her novice season all the way to the premier level of the AMA Superbike Championship."