Want to share your motorcycle or product review? Click here to find out how.
The average female in the United States is about 5-foot-4—the average male, about 5-foot-10. The average sportbike rider is (overwhelmingly) male. You can see where I'm going with this. If you're an average American female, go out and find a stock sportbike you can reach the ground on. Go ahead… I dare ya. Unless you're an Olympic gymnast/powerlifter mastering the one-cheek butt slide, keeping a 500-pound bike up at a stop requires quite a steep learning curve. Enter the ICON Bombshell boot.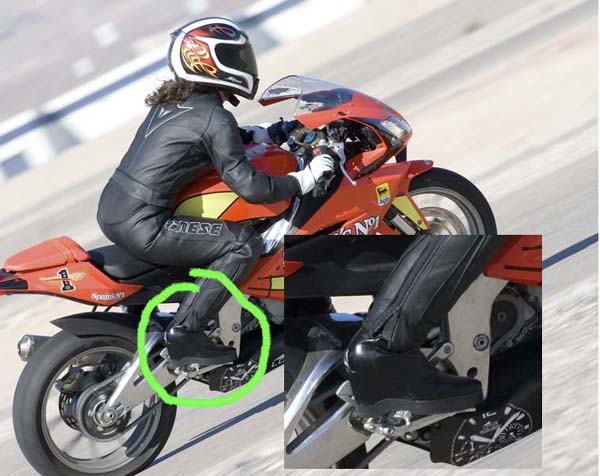 Oh, sure, I know what youre thinking—what serious rider would wear these? With a 3-inch wedge and bondage-begging buckles, I thought they looked way too sexy to be functional. But then, balancing on tippy toes, I'd drop my bike again. Dammit! I remembered meeting a Kawasaki factory rep, herself vertically challenged, who proudly told me, "I ride any bike I want," and then pointed to her platformed, steel-toed work boots. Hmm… time to give these things a try.
Not convinced the $170 retail price wouldn't be a complete waste of money, I snagged a barely worn pair on eBay for a hundred bucks. Hmm… ankle armor, reenforced shift zone, a bit tight in the calf (couldn't quite get 'em zipped up, actually), but surprisingly sure-footed. There's so much support—strong leather, padding, armor—you really, really don't feel like you're wearing heels. I'm not kidding. And then the big test: I threw my leg over my bike and felt this strange sensation:the balls of both feet were touching the ground!I felt an amazing boost in confidence, and thirsty for more, I took 'em to a shoe repair shop and had an additional 1-inch platform applied. I haven't feared a stop since!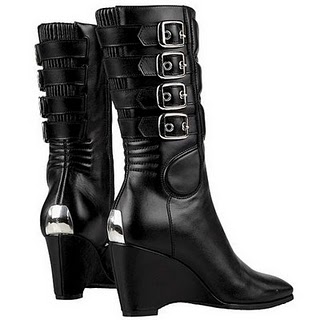 As much as I love these boots (I'll probably never wear anything else), they could be better. The calves are not generous enough for a woman's curves (come on, ICON! I'm 5-foot-2 and weigh 110 pounds). I had them stretched at the shoe repair shop before I could get them zipped up all the way (which, by the way, was the reason the original owner sold them). Also, the bottom tread is thin andsmooth. I'd prefer a thicker, knobby sole for some added traction.
For function and style, though, and as a guaranteed conversation starter pretty much anywhere you go, I give these boots an enthusiastic four-and-a-half revs. Vroom, vroom, vroom… vroom!!!
PS – Check out the Bombshell's little sisters, the Hella and the Hella Street Angel, for ankle-length versions.
Want to share your motorcycle or product review? Click here to find out how.