Editors Note: We asked custom motorcycle builder and mechanic Athena Ransom of Vagabond Chopper Company what she has in her motorcycle tool kit when she goes on an extended trip. Below is the list of tools she carries with her on her bike.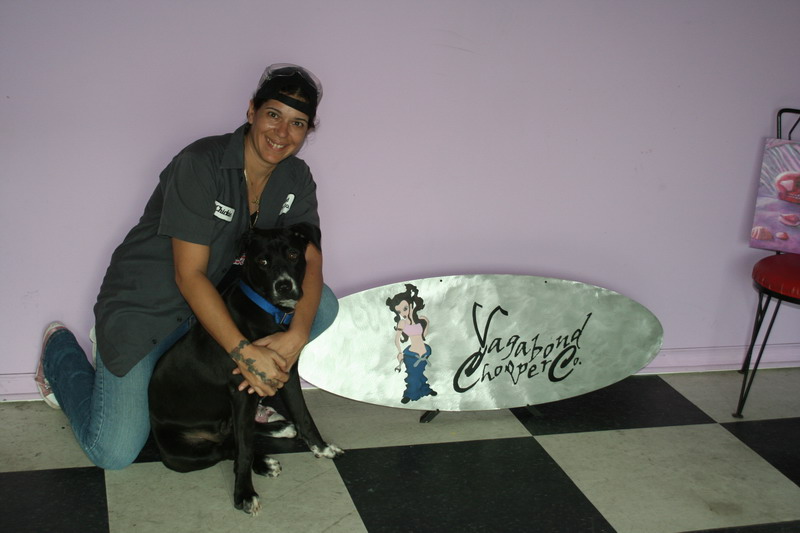 Below you find some basic essentials to have in a tool kit to take with you on the road. Dont spend more than you have to on extravagant brand name tools. There are quality tools that are affordable like Craftsman which you can buy at Sears. They come with a full warranty should they break for any reason.
Make sure the tool kit container you choose is somewhat waterproof because you want to keep this with you on the road in a saddlebag, front fork or "tool" bag. Make sure wherever you attach it that it is securely fastened to the motorcycle. Those with air-cooled motors should avoid placing the tool kit in spot where it could obstruct the airflow like in front of the engine cooling fins. Those with water-cooled motors should avoid the radiator and surrounding areas. I say this because sometimes riders attach the tool bag to the lower front part of the frame where the radiator and cooling fins are located.
Here is what I have in my personal tool kit. Since Im a mechanic, I always ride prepared. You may not need all these tools all of the time, but if youre going on an extended road trip, try to take as much of these items as possible.
Motorcycle jumper cables: This will allow you to get a jump from another riders battery if your battery is low. It is not recommended to jump a battery from a car as the amperage is different and can cause your battery to blow up. Editors note: In extreme circumstances when no other motorcycle is around, Ive used a car battery to jump my motorcycle battery but I do not turn on the car. The energy from the car battery without the car being on is powerful enough to send a current to the motorcycle battery.
Two crescent wrenches, small or medium, for "bolt to nut" replacement or tightening. This takes the place of needing to carry two of every wrench.


The Allen wrench (left) has multiple size bits. Small or medium cresent wrenches (right) will work for most small bike repairs.

One Allen wrench fold-up set for removal and replacement of fasteners to make a repair. Be sure to get the sizes needed for your type of motorcycle either metric, or American otherwise referred to as ASME sizes which stands for American Society of Mechanical Engineers. The group sets the codes and standards for sizes.
One flat head screw driver, super skinny, preferably pocket screw driver with a magnet on the other end. This tool can provide access to small spaces and the magnet on the end will allow for retrieval of any dropped fasteners in small spaces as well.
Multi purpose knife like a Swiss Army or Leatherman: Hoses and lines can become brittle over time and crack or break at the clamp. When making a repair you may need to cut an end and replace the existing hose or line.


Multi purpose knives, like this Leatherman, can fit easily in your pocket or fork bag.

One combo screwdriver. This has interchangeable bits for flathead and Phillips screws for removal and replacement to make a repair.
One pair of pliers, small to medium size. Pliers allow for a better grip in every application and will also be useful to straighten, tighten and hold parts and fasteners for repair.
Flashlight with good batteries. This will provide light should you need to make a repair in the dark.
Tire pressure gauge. Its a necessity to have to not only check your tire pressure but to also check the pressure when putting air in them at a gas station. Refer to your service manual for proper tire pressure and make sure that you check your pressure before every ride.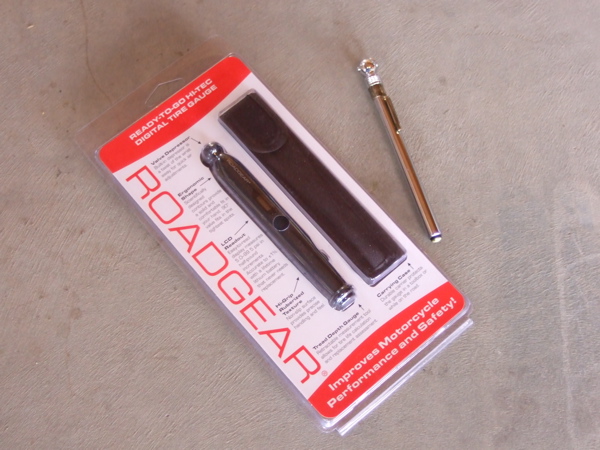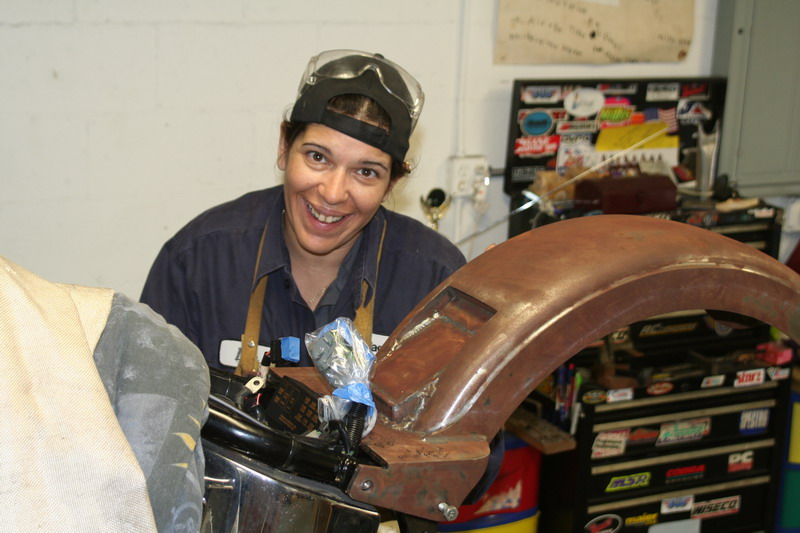 These basic tools will provide assistance for most minor repairs needed. Its always good practice to be a member of a roadside assistance program in case you run into major difficulties and need a tow. Check with your insurance company to see if roadside assistance is included with your policy. If you have any questions and would like to speak with me directly, visit VagabondChoppers.com.
Related Articles
Setting Up Your Motorcycle Garage