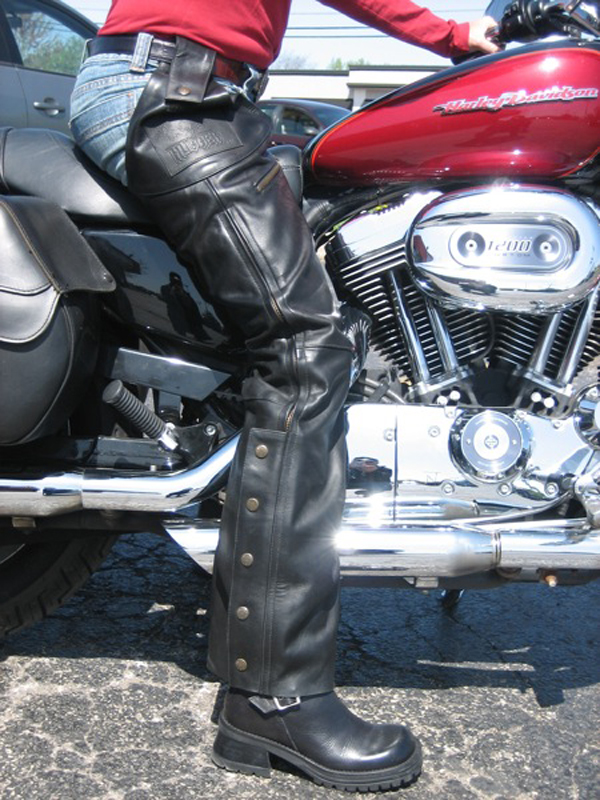 Dear Joanne,
What are the pros and cons of riding jeans versus chaps?
Thanks,
WRN Facebook Fan
Joannes Response
I think it's important to address riding pants as well in this question because they each have different features that are important to address.
First of all, chaps that are made of leather, and mostly provide a wind-block against the front of your legs. They provide no impact protection given the lack of body armor.
However, in terms of what we're trying to prevent here with what gear we wear on our legs, road rash is the only preventable injury that you have 100-percent control over. By covering your body in gear, you can prevent road rash when your body comes into contact with the pavement during an accident. I'm saying this with the assumption that you are wearing the correct size and aren't wearing something so loose that the garment completely slides up and exposes your body. So assuming you've covered yourself in the right size, you have the power to prevent this.
Women Riders Now E-Newsletter
Stay up-to-date on all things motorcycle! Latest gear, bikes and products reviews. Travel ideas, great product giveaways, and more.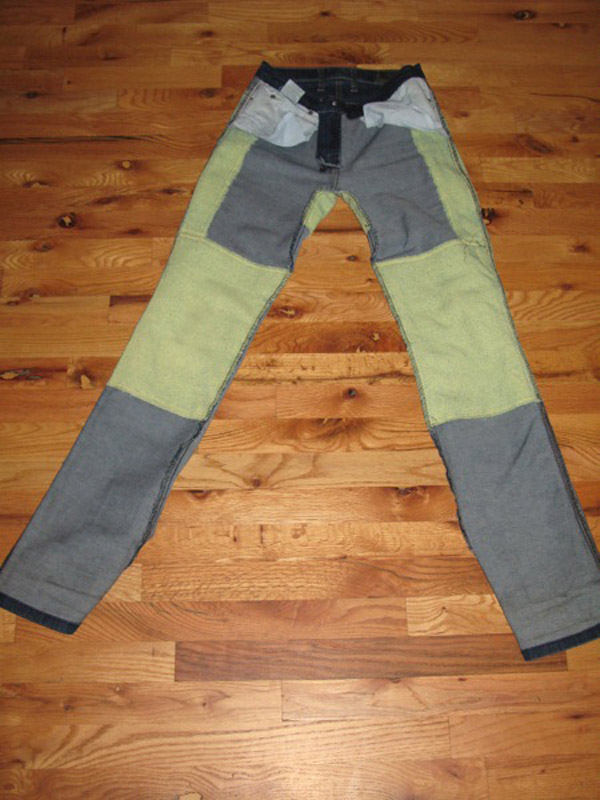 However, impact protection in the form of body armor at your hips and knees will, in my opinion, greatly minimize the risk of injury. Motorcycling will always carry a risk of being injured in some way, but adding armor at these two impact points greatly reduces potential injuries, including road rash. Whether this protection is provided in the form of riding jeans or pants doesn't matter as long as you have the body armor in these key impact areas.
With textile riding pants something to consider is they're often more abrasion-resistant than chaps, and offer additional features such as ventilation, removable waterproof and thermal membranes, and provide more flexibility to adjust to changing temperatures. And of course, leather riding pants can offer the most protection with the combination of even more abrasion resistance, durability, and body armor.
At the end of the day you have to decide for yourself what you want for your body and how much risk you are willing to accept. However, if you have no idea what you're up against, then you're definitely opening yourself up to a much higher risk of injury for which you may not be prepared.
Personally, I only wear leather or textile riding pants and avoid riding in jeans because I haven't found riding jeans that meet my safety needs.
Tell us what you wear and why in the comments below.

Have a gear question for Joanne? Email it her at info@womenridersnow.com. Well let you know if we use your question.

About the Author

Joanne Donn has a passion for learning all about women's motorcycle gear. She loves it so much she started a blog in 2007,GearChic.com, with a goal of helping women riders figure out what kind of gear they need, what size they are, and how the gear should fit. Joanne discovered another way to get the information out there by starting theMoterrific Podcastwhere she and her cohost, Cristi Farrell (@advgoddess), talk about gear, motorcycles, and everything in between. To read more about Joanne visitthe WRN Contributors Page.