Update 4/1/20: The website is no longer working, and a Google search shows no results so we assume this company is out of business.
When it comes to skin care, women who love outdoor sports and adventure often have to make do with a patchwork of products not designed to meet their needs. Skin care company Adventuress is seeking to fill that void with its new line of products designed for and by adventurous women.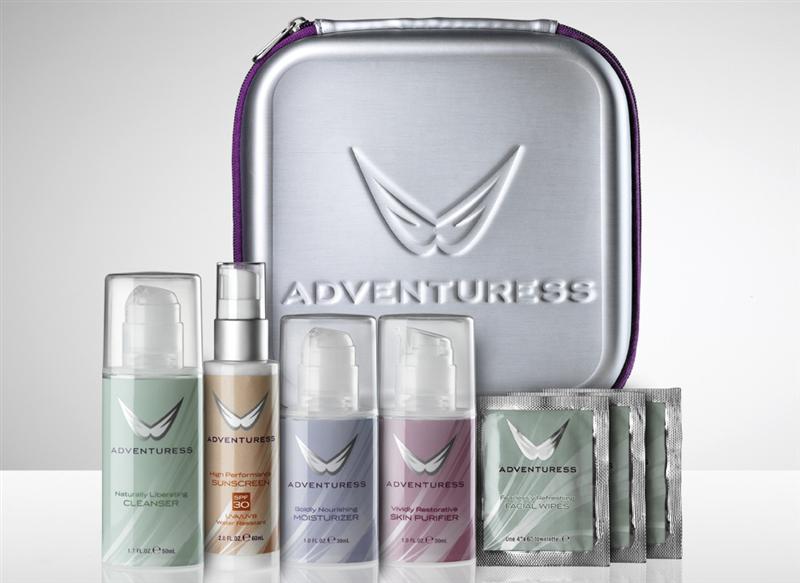 The new Adventuress Skin Care Collectionwas created by Michele Carter, an avid motorcyclist and outdoor sports enthusiast. Carter and her team invested more than three years in research and development to produce a unique skin care collection made with the finest natural ingredients. All products in the Adventuress line are designed to combat the wind, weather and environmental elements that active women encounter outdoors.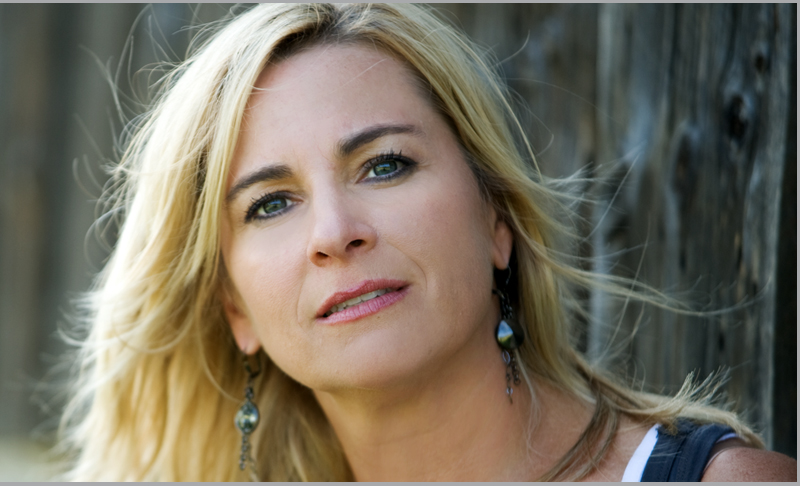 "I designed the Adventuress Skin Care Collection to protect and nourish a woman's skin and allow her to participate in the sports she loves most," said Michele. "Whether a woman's adventure is on the slopes, at the beach, on a trail or over the open road, this line is for her."
Adventuress offered to send us a few samples of its products to try out. I received the elegantly packaged Intro Offer Collection, a travel case with four skin care products plus five facial wipes, a few days before leaving for the Sturgis Motorcycle Rally. Perfect timing! Inside the case are travel sizes of the cleanser, moisturizer, sunscreen (SPF 30) and skin purifier.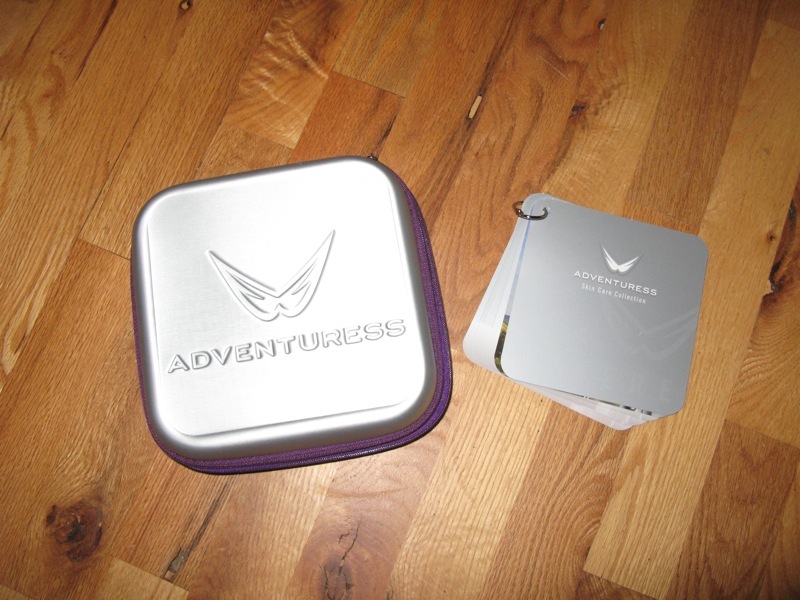 I'm generally leery of straying from my regular stable of skin care products. After many years, I've found products that work for me. That said, after testing these products on the back of my hand and reading the list of natural ingredients, I knew they'd be OK on my skin because they feel very nice and are odorless. The latter is especially important when you're outside and don't want a fragrance to attract mosquitoes or other insects. Plus, a smell is a very subjective thing. By keeping all the products odorless, they appeal to more people.
I've been using the products for a few days now, and I'm pleased with how my skin feels—very smooth, no allergic reactions, no breakouts. The moisturizer, sunscreen and skin purifier are all on the light side, so if you don't like products that are heavy or greasy, these may work for you. I am impressed, too, that the woman who created this discriminating line of skin care is a motorcyclist. Because of her experience on the road, Michele made modifications only a motorcyclist would think of, such as adding ingredients to the cleanser that rid your skin of bacteria and dirt without stripping away moisture.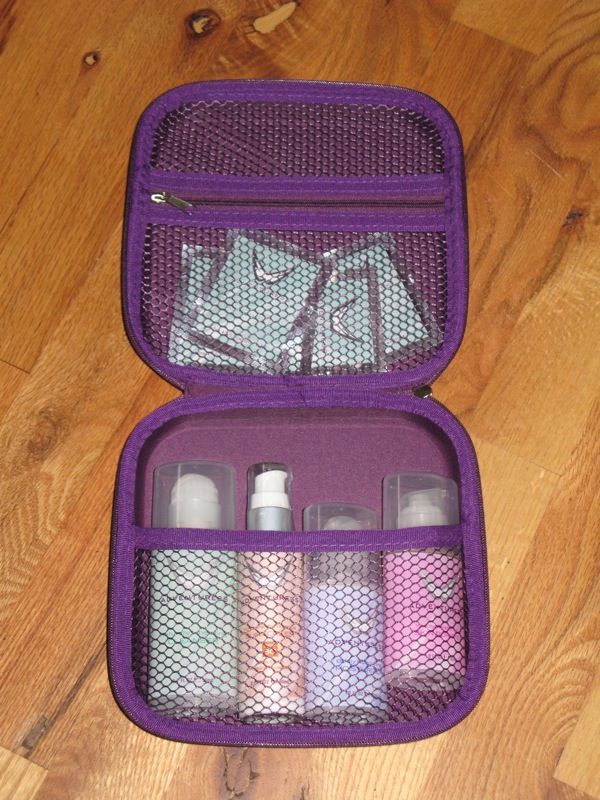 The facial wipes are divine! Wish I'd had them for my five-day backpacking trip in the backcountry from which I just returned. These would have been great to have, as one towelette literally wipes away the grime, grease and sweat you've built up while being outdoors all day. There's no need for water—just apply moisturizer afterward and you're all set.
This fall, be sure to keep an eye out for Adventuress's soon-to-be-released sunscreen wipes. A perfect complement to the facial wipes, the SPF 30 sunscreen wipes allow you to reapply sunscreen throughout the day without having to find a bathroom to wash lotion off your hands before gripping the handlebars of your motorcycle or putting on gloves—a nice packaging feature only a motorcyclist would think of!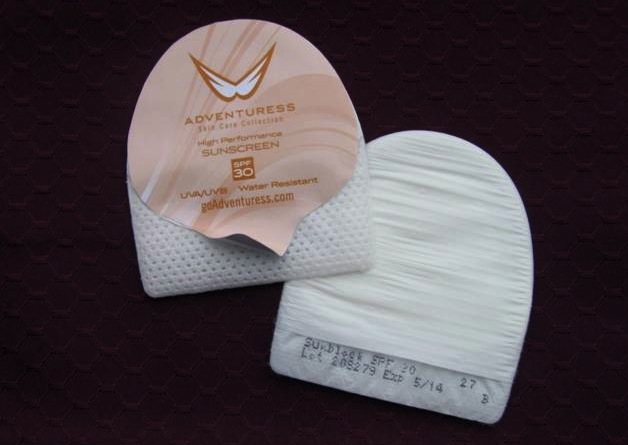 The Intro Offer Collection travel pack, comprised of four products and five facial wipes, costs $85 and is a cost effective way to sample all the products. The products are also sold individually in the same 1- or 2-ounce sizes. Individual prices start at $18 for the cleanser and go up to $35 for the skin purifier. I recommend buying the Intro Offer Collection, as it's quite a deal—purchasing all the products individually would cost $135. You'll get the handy carrying case too!
I applaud Michele Carter for seeing a need and finding a way to fill it. Women motorcyclists are an enterprising bunch, that's for sure, and Michele is an example of marrying a passion (hers being skin care) with motorcycling and then sharing this knowledge with others.
To browse the Adventuress collection and order online, visit GoAdventuress.com.