I've had my fair share of falls and crashes with my motorcycle, but having the right gear to protect my body made all the difference when it came to recovery. If anything was loose or too big, I paid for it. Luckily, that was back before gear manufacturers began to focus on the needs of women riders and create gear that fits snugly and comfortably so women can have a safer ride.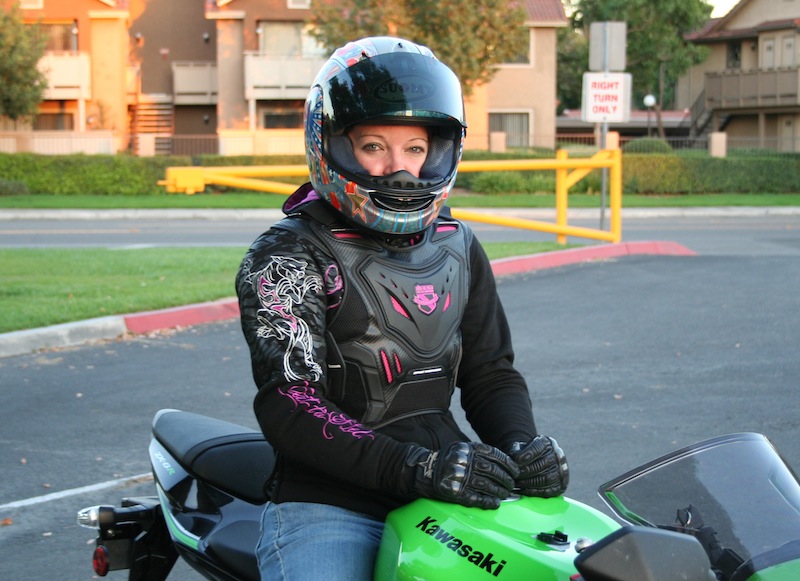 The Stryker Vest is Icon's answer to the needs of all female motorcyclists, but it particularly appeals to the edgy, fashion-conscious tastes and more aggressive riding styles of female sportbike riders. However, no matter what motorcycle you ride, there's always the chance you will go down, and being armed with high-quality protective gear can save your life.
| | |
| --- | --- |
| The Stryker Vest can be worn alone or underneath a jacket. Rachael is pictured here wearing the vest beneath her Shift Envy Jacket, which has armor in the elbows and shoulders but not in the back or chest. With this pairing, Rachael says she feels truly protected. | The Stryker Vest offers back protection via a standard back protector, but it's much more comfortable to wear than many stand-alone back protectors. |
An interesting sidenote here: When the Stryker Vest was first introduced a few years ago, it was offered only in men's sizes. Jen Jaynes, co-owner of M1 Sport Riders in La Habra, Calif., wanted one, so she removed some fabric and re-sewed the adjustable fasteners on the men's vest to fit her petite frame. Now, with the availability of the women's Stryker Vest—which is cut specifically for a woman's frame—no such modifications are necessary.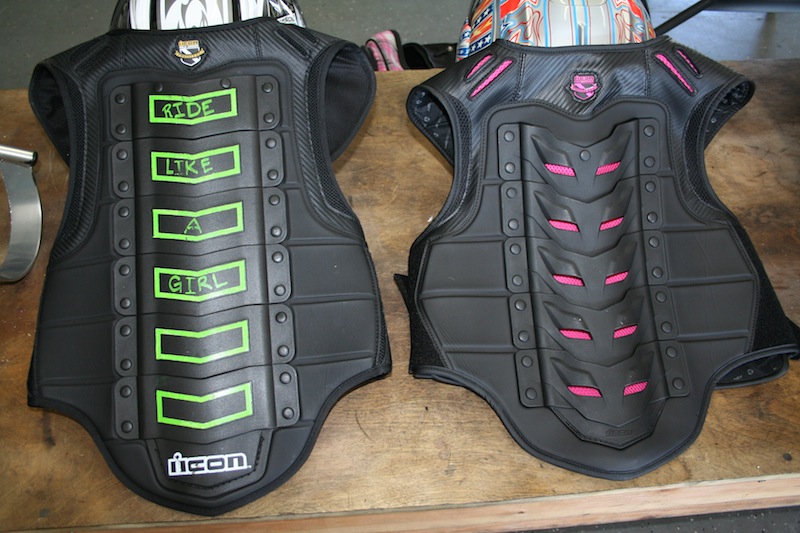 With a five to six plate length, the back plate arrangement of the women's Stryker Vest is shorter than the men's version. It fastens securely over the shoulders to an injection-molded chest plate with integrated air intakes. The chest plate has a convex curve to fit over a woman's chest.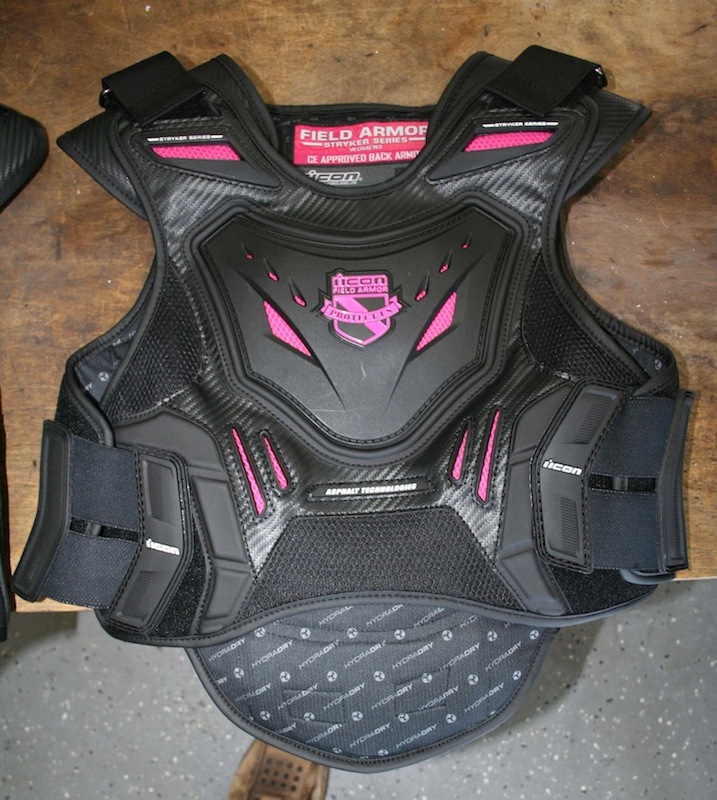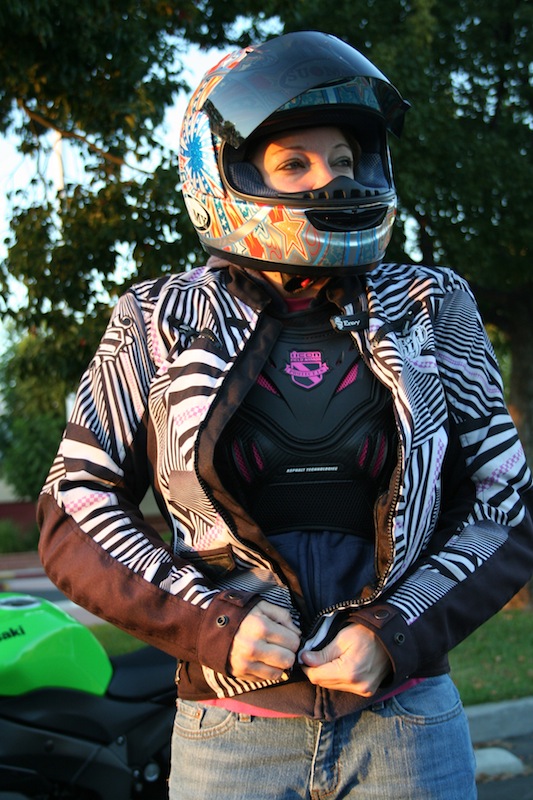 While the Stryker Vest has turned into a fashionable way to sport armor for men and women riders who usually prefer to wear nothing but a T-shirt or a hoodie on their motorcycles, the vest is actually meant to be worn underneath a jacket. However, if your jacket has shoulder armor, the vest's shoulder armor becomes redundant and makes the whole get-up feel bulky. My jacket's shoulder armor is removable, so in this case, I simply removed it.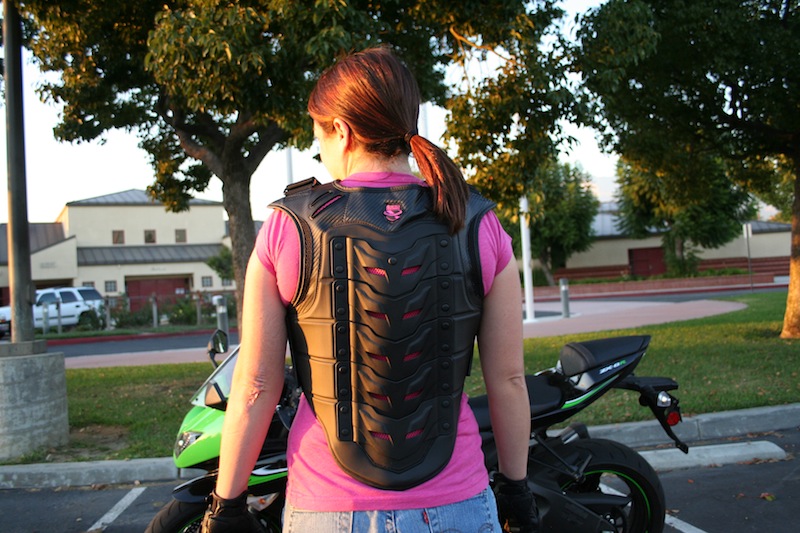 I found wearing this vest to be more comfortable than wearing a back protector underneath my leathers. That back protector has a tendency to slide up my waist while riding, restricting movement in my neck and making it difficult to swivel my head back and forth in corners. The Stryker Vest fastens with large Velcro tabs over your shoulders and around your midsection, keeping the vest stationary while riding.
The fasteners that attach to the vest across the chest are separate floating attachments, meaning they are not permanently attached to either side of the vest. They can be attached with Velcro from the chest protector to the back plate or vice versa. This allows the vest to fit more snugly and with ample adjustability, but it requires some trial and error to get the fit just right.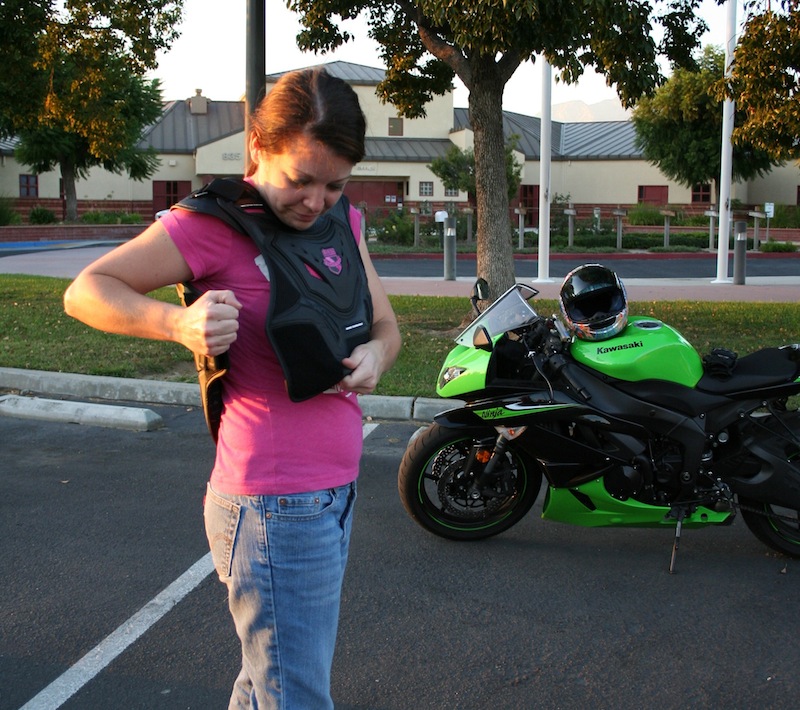 The shoulder armor has a tendency to dig slightly into my upper arms when seated in a riding position, but over time, this small annoyance became tolerable. The vest's vented biofoam and airmesh chassis (the structure of the vest) and HydraDry moisture-wicking liner make the vest well ventilated when worn underneath a jacket. I didn't feel like I was wearing a whole other layer underneath and thus didn't get overly heated. However, if I wear a backpack over my textile jacket with the vest underneath, the wicking liner does not make much of a difference, as the backpack restricts airflow there.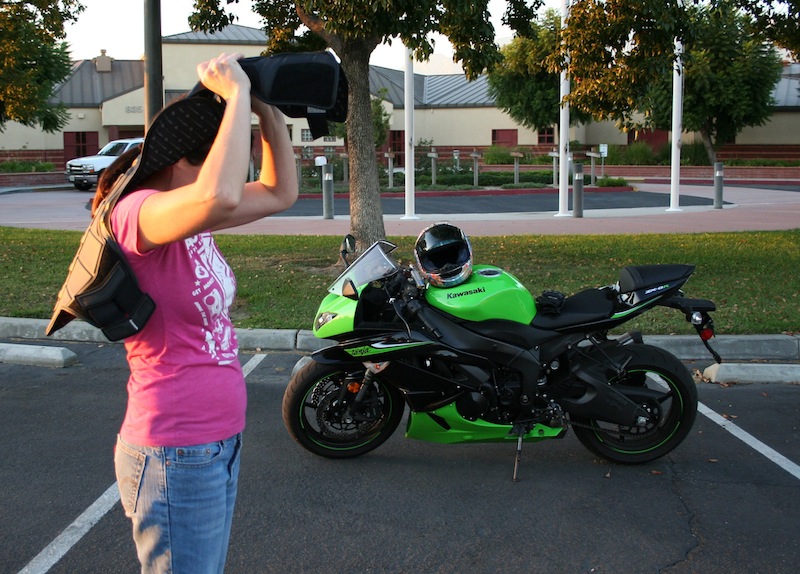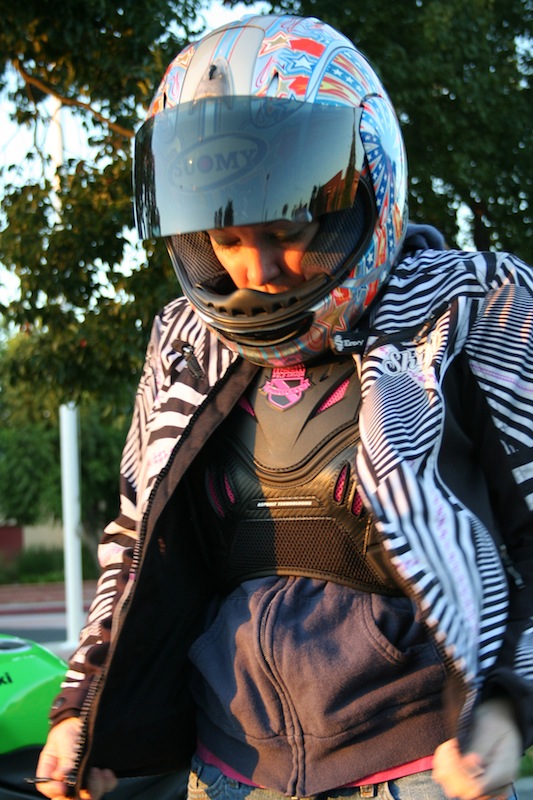 I found the perfect riding wardrobe setup to be when I wore the Stryker Vest over the Speed and Strength Cat Out'a Hell Armored Hoodie, which I reviewed separately, as this pairing covers all points of contact without feeling bulky. The freedom of movement and added protection make this combination ideal for casual around-town riding.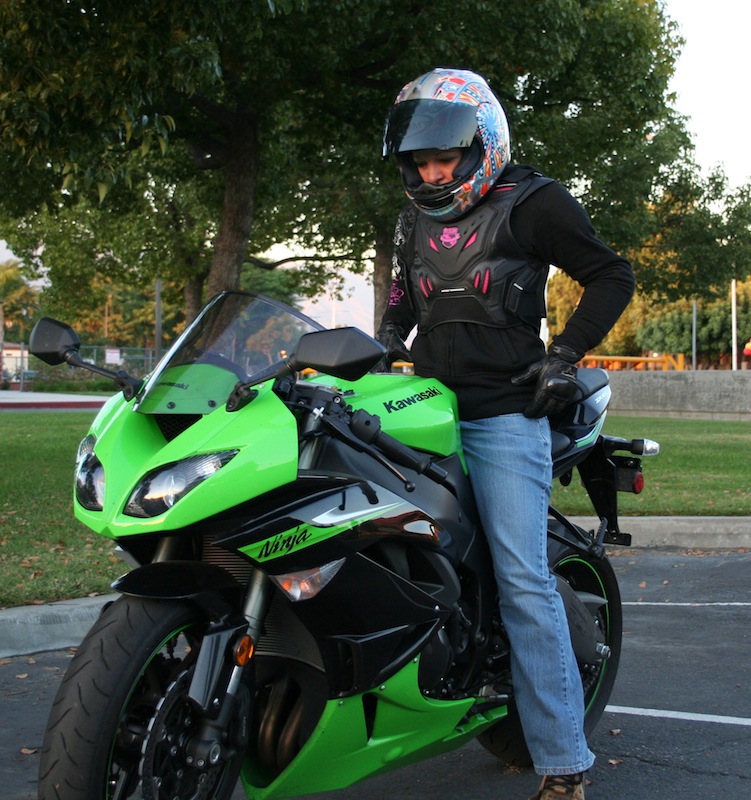 The women's Icon Stryker Vest comes in two sizes: S/M (the size I own), which fits jacket sizes XS to L, and L/XL, which fits jacket sizes XL to 2XL. I appreciate the style of the vest and its urban look. I love how the pink is a fetching accent to the black skeletal frame. After all, isn't that what riding is about—having fun while making sure we look good doing it?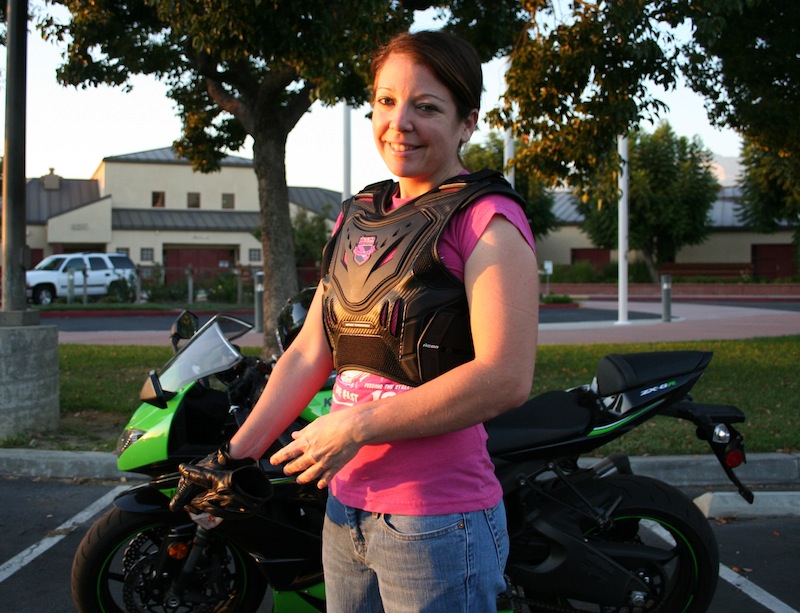 The Icon Stryker Vest sells for $110, a good deal considering a stand-alone back protector can range from $50 to $200, depending on its quality. For example, the popular Knox Ricochet Back Protector, which WRN reviewed several years ago, sells for $149. For more information on the Stryker Vest, visit RideIcon.com.
Related Articles
PRODUCT REVIEW: Cat Out'a Hell Armored Hoodie
PRODUCT REVIEW: Knox Back Protector Made for Women