Music-products maker Peavey Electronics is challenging the stars of TLCs hit reality show "American Chopper" to a custom-shop duel to celebrate the launch of its new online guitar custom shop, PeaveyCustomShop.com.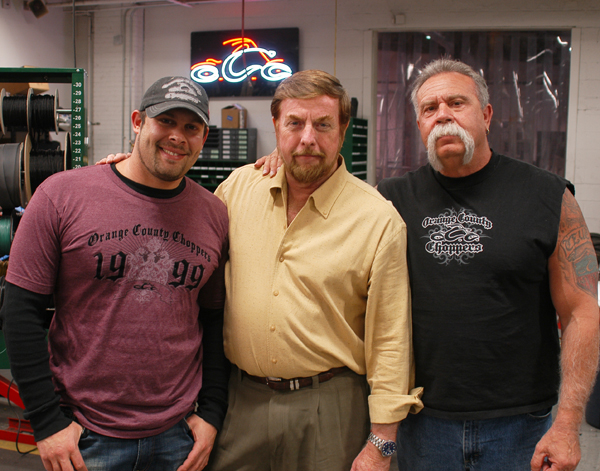 The "Battle of the Builders" that pits Hartley Peavey and his designers against Team Teutul #8212; Paul Sr., Paulie and Mikey Teutul and the Orange County Choppers crew #8212; will unfold during two episodes of "American Chopper," April 12 and 19. The shows will chronicle the design process behind the Peavey Custom Shop OCC guitar and a Peavey-themed chopper that incorporates a working amplifier that really cranks.
"Rock and roll and motorcycle culture have always drawn from the same primal power, so you could say that we had a lot of common ground to draw from," said Hartley Peavey, founder and CEO of Peavey Electronics, one of the worlds largest musical-instrument and sound-equipment manufacturers. "I think the attitude and expertise we brought to the table came through on this custom guitar and chopper."
In fact, the idea for the custom-shop matchup began the way so many rock and roll dreams do: in a garage crammed full of Peavey amplifiers. Only in this case, it wasnt a typical garage. "We started a band with a few guys in the shop basement to blow off steam and have fun," said OCC executive vice president Steve Moreau. "We already used a lot of Peavey gear, so as the band concept grew, we approached Peavey about a full sponsorship."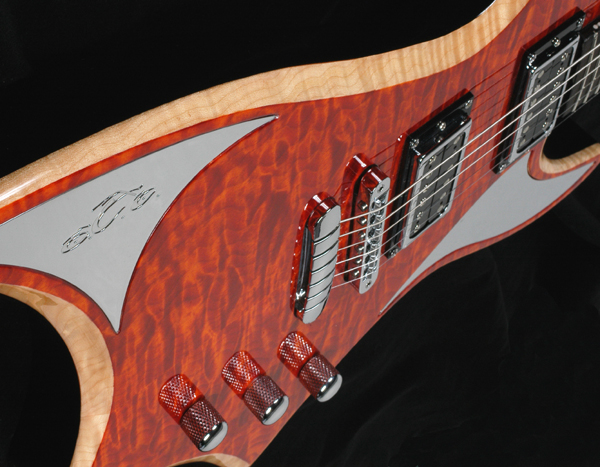 Soon after, OCC The Band released its debut CD and both companies realized the similarities between Hartley Peavey and Paul Teutul Sr, and how putting together such strong personalities would be fun #8212; if not yield some killer designs. "Paul and I are both very driven individuals with clear visions of what we want, so there are a lot of parallels between Peavey and OCC," said Peavey. "Peavey has become what it is by always pushing the boundaries of convention and daring to be different. Ive always maintained that you cant be better unless youre different. I cant think of another guy who mirrors that more than Paul Sr."
Paul Teutul Sr. adds, "With all of the amplifiers, guitars and sound systems they make, its impossible to not know Peavey. After working with Hartley and his team, I can see why musicians have stuck with Peavey for 42 years. Im proud to have the Orange County Choppers name on a custom Peavey guitar. I cant wait to walk into a guitar shop and see that hanging on the wall."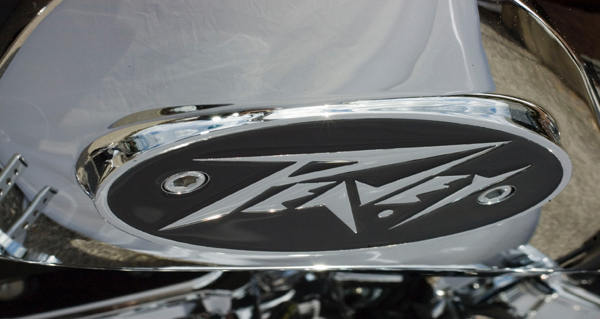 When Peavey revolutionized guitar making in the 1970s with its T-60, the first guitar made using CNC computer-controlled machinery, he bridged the gap between the vintage and modern eras in guitar making. The new online Peavey Custom Shop, PeaveyCustomShop.com, continues that tradition of innovation. Customers can not only choose the features on their Peavey guitar, but also dial in virtually any color and watch their instrument change in real time. Through a proprietary process, customers can dial up more than 16 million color options. In response to the surge in online shopping, Peavey allows customers to submit their orders directly to the Custom Shop.
Tune into The Learning Channel on April 12 and 19 at 9 p.m. ET to watch the drama unfold and see the new Peavey Custom Shop OCC guitar and OCC Peavey-themed chopper.