Yellowstone Madonna, a student from Stanton, Michigan, placed the winning bid in Bomshels "Wicked Women Of Tequila Rose" chopper auction for charity. The proceeds from the auction, $24,500, will be donated to the Barbara Ann Karmanos Cancer Institute.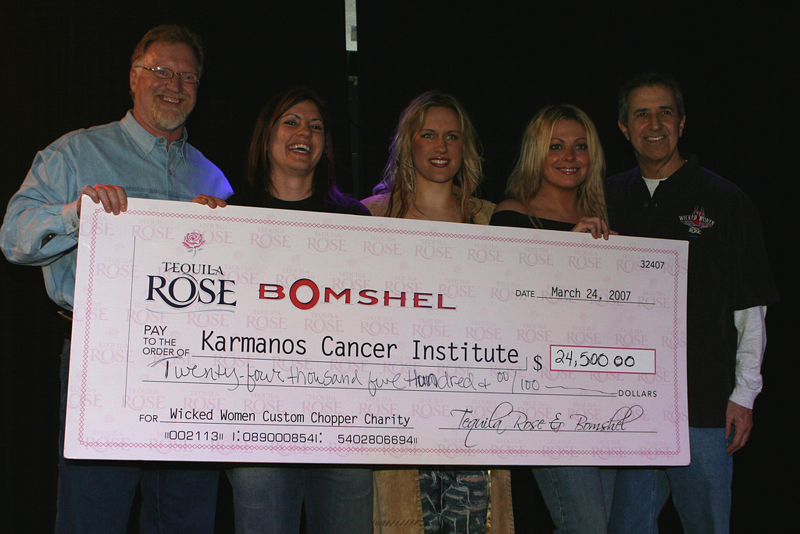 "It was a truly amazing thing to be part of," says Bomshels Kristy O. "We#8217;re grateful to able to help raise money and awareness for such a worthy cause.#8221; Bomshel partnered with the Karmanos Institute in 2006.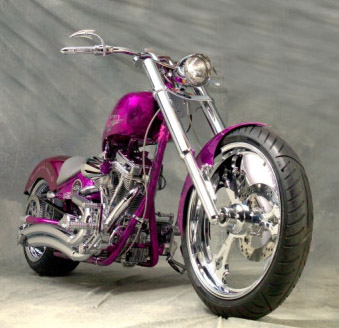 "Spending time with the patients and staff of the institute has given us enormous respect for what the center does," added Bomshels Buffy Lawson after a recent visit to one of the Karmanos centers. "The folks at Karmanos are saving lives everyday and we feel blessed to have the opportunity to help."
The one-of-a-kind custom motorcycle was built by Wicked Women Choppers of Herron, Illinois, and is autographed by more than 50 top country music stars.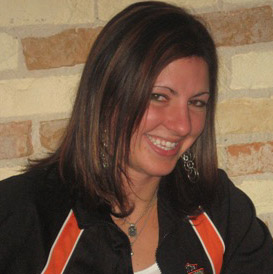 Yellowstone Madonna (in photo at left) said she is a huge fan of country music and was attracted to the bike because of the connection to Bomshel. "Its a very unique bike and I knew the money was going to a good cause," she said in a recent interview. "I hope that it will further the search for a cure for cancer."
Yellowstone is an avid motorcyclist but says she wont be riding the new custom chopper anytime soon. "I bought a trailer and am looking for some shows to take it to this summer. The bike is awesome!"