Organizers of The 2008 Dakar Rally are cancelling the event because of concerns over terrorism in Mauritania, through which eight of the rallys 15 stages were due to pass. The annual car and motorcycle marathon was due to start in Lisbon on January 5 with the finish scheduled in Dakar for January 20.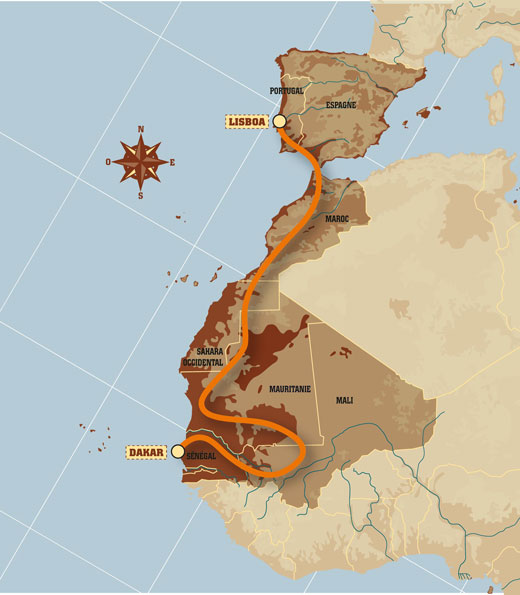 Four French tourists were murdered in the North Western African country on December 24, which led to the French government advising against any travel there. The murders have been linked to the Islamic Maghreb branch of Al-Qaeda.
The events French organizers, the Amaury Sport Organization (ASO), said there had been "direct threats against the race issued by terrorist groups."
"Following several consultations with the French government, and taking into account its firm recommendations, the organizers of the Dakar Rally have taken the decision to cancel the 2008 edition of the rally," said an ASO statement.
It continued: "ASOs first responsibility is to guarantee the safety of all: that of the populations in the countries visited, of the amateur and professional competitors, of the technical assistance personnel, of the journalists, partners and rally collaborators."
The Dakar Rally has been held uninterrupted since 1979, although in the past, stages have been cancelled. ASO insisted that this decision to cancel the 2008 race would not affect the event in future, but some commentators dispute this. Visit Dakar.com for more information. click