Many riders—especially those with touring motorcycles—like to display GPS devices, cell phones, or MP3 players on their bike's fairing or windshield while riding. There are lots of products on the market for attaching those devices, but not all of them will protect your expensive electronics from rain, flying rocks, and other hazards on the road.
That's why we like the new NAVBag, a multifunctional, water-resistant windshield bag that securely displays your electronic devices while still allowing touch screens to function. The NAVBag was created by Klock Werks, a South Dakota-based business owned by
land-speed record holder
and
Sturgis Motorcycle Museum Hall of Famer
Laura Klock and her husband.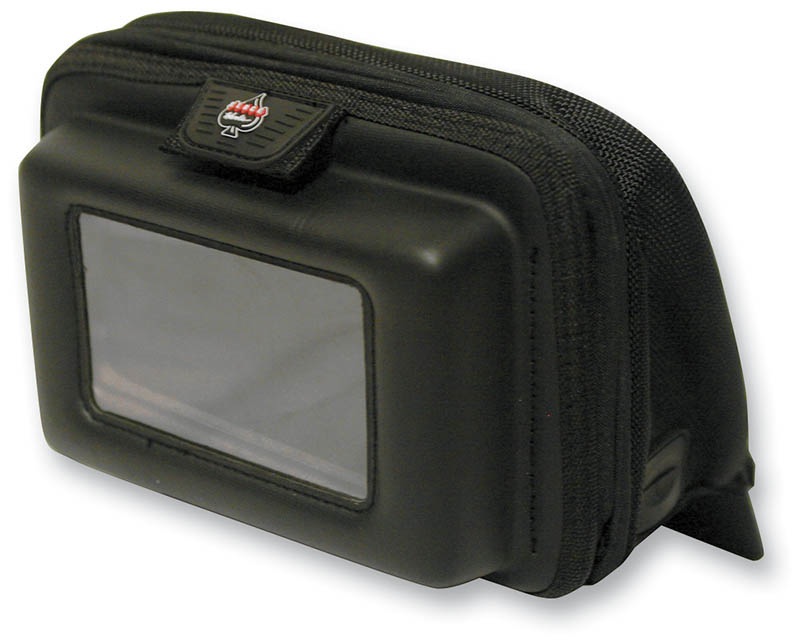 The NAVBag is designed to work with stock or aftermarket windshields on Harley-Davidson and other batwing-style fairings. It also fits the popular FLARE windshields manufactured and sold by Klock Werks.The bags soft felt back prevents it from scratching the windshield.
The innovative bag features a powerful magnetic closure and a special compartment that displays electronic devices behind a protective screen. The screen is capable of transmitting the electrostatic energy necessary to operate most touch-screen devices. Included EVA foam inserts allow you to custom fit your device, and the bag's large storage capacity—comparable to many three-pouch bags—allows room for other personal items.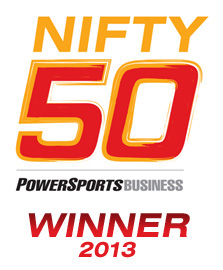 The Klock Werks NAVBag retails for $119.95. Installation is simple (complete instructions are included), and in addition to the foam inserts, the kit includes dual accessory cable ports and a foam adjustment block for adjusting the screen angle based on rider height.
And if all that isnt enough to entice you, the folks at Klock Werks just learned that the NAVBag was chosen by PowerSports Businessmagazine as a 2013 Nifty 50 winner. Learn more and order yours at KustomBaggers.com.
Related Articles