The Muscular Dystrophy Association has a new Web site, MDARides.org, highlighting Harley-Davidson rides and events that raise program funds to conduct research for MDA.
Designed to be a valuable resource for Harley-Davidson enthusiasts, the site contains information riders need to take part in the dozens of dealer-sponsored events to support MDA. Complete with photos, videos and news, the site also showcases how Harley Owners Group (HOG) volunteer efforts add to the magic of MDA summer camps for children with neuromuscular diseases. The site is also designed to recognize Harley-Davidson dealers and individual riders for special MDA support, such as the top fund-raisers and exceptional volunteers.
The site also explains where money raised for MDA goes, and will include photos and reports from some of the larger rides and events from across the country. "MDA is very lucky to have the support of thousands of motorcyclists who are as passionate about helping my kids as they are about their Harleys," said MDA National Chairman Jerry Lewis. "We hope they enjoy this web site that is just for them."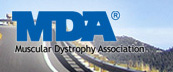 Harley-Davidson, a leading producer of motorcycles worldwide, is celebrating its 27th year as an MDA national sponsor. The Harley-Davidson family of customers, dealers, suppliers and employees raise money for MDA year-round with fundraising rides and other motorcycle themed events like various Black-n-Blue Ball dinners.
The company began its partnership with MDA in 1980 with a program called Bikers Fight MD. Since 1980, Harley-Davidsons family of dealers, customers, employees, suppliers and HOG chapters have raised more than $60 million for "Jerrys kids."