Ducati North America is donating the "Iron Butt" ST4, ridden by Gary Eagan from 2000-2002 to several endurance records, to the Barber Vintage Motorsports Museum. The ST4 was originally delivered to Gary Eagan by Ducati North America in 2000 as a brand new motorcycle with zero miles. It was viewed as an ideal platform for Gary to use for his record setting long distance endurance rides.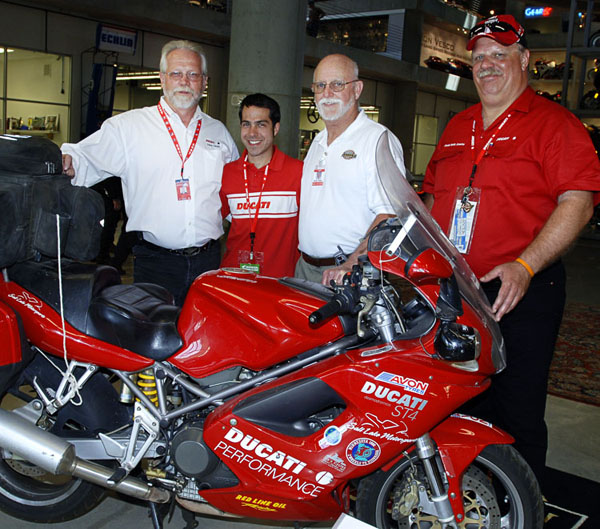 The most prestigious record Gary set on this motorcycle was a ride from San Francisco to New York City, which he did in an astonishing 36 hours and 57 minutes. After accomplishing that monumental task, Gary used the ST4 to compete in approximately 10 endurance competitions of 24 hours or longer, winning nine of them.
When asked about the durability of his Ducati, Gary stated, "The bike had one mechanical problem, a broken engine bolt when 92,000 miles rolled around. It was ridden hard and performed far better than one might imagine, considering the abuse I gave it. I also rode the bike throughout Alaska, parts of the Haul Road and Top of the World Highway (all dirt), down through Chicken and on to Tok. That is the machine that really popped my eyeballs out of my skull when it came to enjoying long distance riding."
Ducati chose the Barber Vintage Motorsports Museum as an ideal home for this motorcycle due to its prestigious collection and appreciation of the Ducati brand.