At this years 66th Annual Sturgis Bike Week rally in August, Rockn the Rally will become the worlds largest outdoor amphitheater, complete with seating on natural grass for 120,000 fans. Construction started last September at Glencoe CampResort, and more than 1.2 million yards of soil have been moved to create a 34-acre music venue to rival even the most unique entertainment complexes in the world today. The project is estimated to cost around $11 million.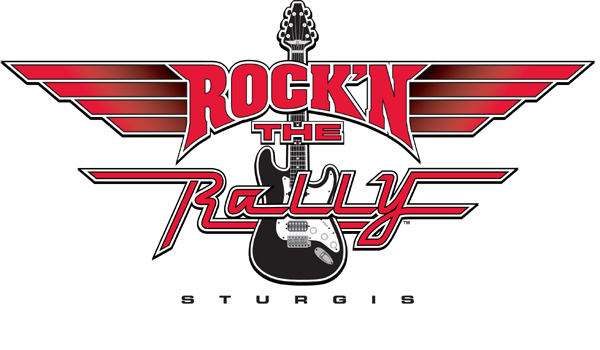 At the inaugural debut of Rockn the Rally, Tom Petty will head a five-day line-up of more than 20 nationally acclaimed acts. Other signed acts include Steve Miller, Keith Urban, Big amp; Rich, Steppenwolf, Joe Cocker, REO Speedwagon, Foghat, Cheap Trick, Fabulous Thunderbirds, Georgia Satellites, Gregg Rolie of Santana, Shooter Jennings, and Cross Canadian Ragweed.
Rockn the Rally at Glencoe is the brainchild of music festival producers Joe Bufalino, Pat Wood, and Mark Russo of Albuquerque-based Dork Fish Inc., who started developing the idea two years ago with Gary Lippold, owner of Glencoe CampResort in Sturgis. Current plans include holding the music fest in Sturgis through 2016. This would mean an enormous economic investment for Sturgis over the next 10 years. "Without a doubt, Rockn the Rally is staged to be the biggest rock and roll extravaganza ever to hit Sturgis Bike Week," said Lippold.
Bufalino, who has 35 years of experience producing festivals, added, "We are going to create one massive music fest that will transform the entertainment landscape in Sturgis forever. And our goal is to make Sturgis Bike Week a major national tourist entertainment destination on par with a Mardi Gras or the Super Bowl."
The music line-up includes acts that start at 4:30 p.m. each day. A preliminary schedule includes:
Sunday, Aug. 6: BIG amp; RICH w/ COWBOY TROY, Keith Urban, Shooter Jennings, Cross Canadian Ragweed
Monday, Aug. 7: THE STEVE MILLER BAND, Cheap Trick, Fabulous Thunderbirds, Gregg Rolie
Tuesday, Aug. 8: NICKELBACK, Black Crowes, Live, Gin Blossoms
Wednesday, Aug. 9: TOM PETTY, Joe Cocker, Foghat, Georgia Satellites
Thursday, Aug. 10: SAMMY HAGAR, REO Speedwagon, John Kay with Steppenwolf, .38 Special
For more information visit www.rockntherally.com. A complete list of show times and updates can also be found atwww.glencoecamp.com. Tickets will range from $50 to $70 and can be purchased at www.starticketsplus.com.