Because so many women riders are new to riding, they naturally look for easy-to-ride motorcycles as their first bikes—ones that help them confidently practice the new skills they've learned with a feeling of control. That was on the mind of at least one of the major motorcycle manufacturers while developing new motorcycles for model year 2013. Below is a summary of the new and updated models unveiled so far that have features that will appeal to women motorcyclists.
Kawasaki
The most exciting new model for 2013 is the all-newKawasakiNinja 300, as it replaces the longstanding Ninja 250R, whichfor yearsheld the title as the only lightweight 250cc sportbike before Honda introduced the CBR250R two years ago. Not to be outdone, Kawasaki is now shaking things up by upping the ante with the Ninja 300, a more powerful yet still lightweight sportbike. The Ninja 300 maintains the 250Rs entry-level appeal but is fun and sporty enough for veteran riders to tool around on.
The 2013 Ninja 300 comes in Pearl White (left), Lime Green/Ebony with Special Edition Graphics (right),
and Ebony (not shown).
The Ninja 300 has a larger, liquid-cooled parallel296cctwin that delivers more performance than the old 250. Nearly 50 percent of the new Ninja 300s parts have been upgraded from the previous model. WRN is currently test riding the 300 and will have a complete review in the coming weeks. Price for the Ninja 300 starts at $4,799. A model with ABS brakes is available for $5,499. Visit Kawasaki.com for more information.
CSC Motorcycles
Speaking of light entry-level bikes, CSC Motorcycles is introducingthe P-51,a 250cc version of its unique line of two-wheelers. It joins CSC Motorcycles' existing lineup of 150cc motorcycles. "Our customers asked for a larger engine, and this bike directly answers that need," said Steve Seidner, CSC Motorcycles' president and CEO.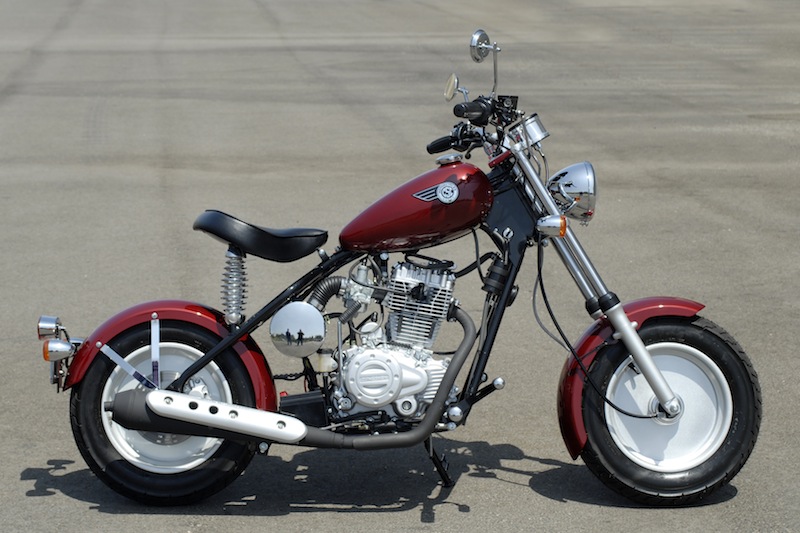 To learn more about CSC Motorcycles, check out WRN Editor Genevieve Schmitt's review of its 150cc motorcycle.
Kymco
With four brand-new scooters that range from a lightweight and agile 50cc commuter to a quick and comfortable 500cc tourer, Kymcos new line of two-wheelers aims to satisfy a variety of customer desires, including women riders whod rather start on a scooter than a full size motorcycle as their first two-wheeler.
The Compagno 50i and Compagno 100i are designed with a low 29-inch seat height, making these 189-pound scooters suitable for novice and experienced riders alike. The 50i, available in Black or White (both highlighted by silver accents), is powered by an air-cooled 49.5cc three-valve fuel-injected engine that delivers enough power to safely traverse the surface streets of any town or city. Offering many of the same features, the Compagno 100i, available in Light Blue or Metallic Mocha, offers a more powerful air-cooled 112cc four-valve fuel-injected engine.
Kymcos Compagno 50i (MSRP $2,599) and Compagno 110i (MSRP $2,999) feature a classic design with the inner workings of a modern machine.
Kymco's new Movie 150 is a midsize urban commuter in an affordable package. Weighing in at an easy-to-maneuver 250 pounds, the Movie 150 is powered by a carbed and air-cooled 149cc 4-valve 4-stroke engine. Meanwhile, the newly designed Xciting 500 Ri ABS is Kymco's largest displacement premium model for 2013 and is powered by a 38hp fuel-injected and liquid-cooled 499cc engine that's rich on amenities. With a 30.7-inch seat height, a 61.8-inch wheelbase, and a 440-pound dry weight, this scoot will appeal to riders who want motorcycle power in a scooter package.
| | |
| --- | --- |
| The Movie 150 (MSRP $3,199) is available in Tangerine or Black, both with red performance-accented rear suspension spring and brake calipers. | The Xciting 500 Ri ABS (MSRP $6,899) is available in Gray or Gold, both with red performance-accented rear suspension spring and brake calipers. |
Harley-Davidson
For 2013, Harley-Davidson restyled the Dyna Street Bob, a popular bike among women because of its narrow profile and low seat height of 25.5 inches. New styling features include a black Twin Cam 96 powertrain with highlighted details, blacked-out triple clamps upfront, a clean rear fender with combination stop/tail/turn lighting, a side-mount license plate, a round air cleaner, and new scallop graphics in a two-tone paint option.
| | |
| --- | --- |
| Riders can now personalize the Street Bob through H-D1 Factory Customization. This Street Bob has red lace custom wheels. | This Street Bob displays one of 14 different color and graphic options now available for Street Bob models through H-D1 Factory Customization. |
Building an H-D1 Factory Customization Street Bob allows customers to choose options that will be installed at the factory rather than relying on aftermarket customization. A rider can adjust the fit of the motorcycle to his or her stature by choosing from different foot-control locations, seat choices, and handlebar options.
Also new for 2013 are 10 models offered as 110th Anniversary Editions (Harley celebrates its 110th anniversary in 2013!), each serialized and featuring exclusive paint and a commemorative solid bronze fuel tank. Production will vary by model and will be strictly limited to ensure exclusivity. These models come with all available factory-installed options as standard equipment.
The 2013 Dyna Super Glide Custom (left) and the Sportster 1200 Custom 1200 (right) are two of 10 models offered in this 110th Anniversary Edition paint.
Rounding out the Motor Company's offerings for 2013 is a motorcycle we believe many women with the financial means may gravitate toward because of its may gravitate toward because of its sparkling good looks and low seat height of 24.8 inches. The all-new Breakout is a Softail from Harley-Davidson's Custom Vehicle Operations (CVO) division. This limited-production model is powered by a Twin Cam 110B engine and features a level of custom detailing unmatched on other production motorcycles.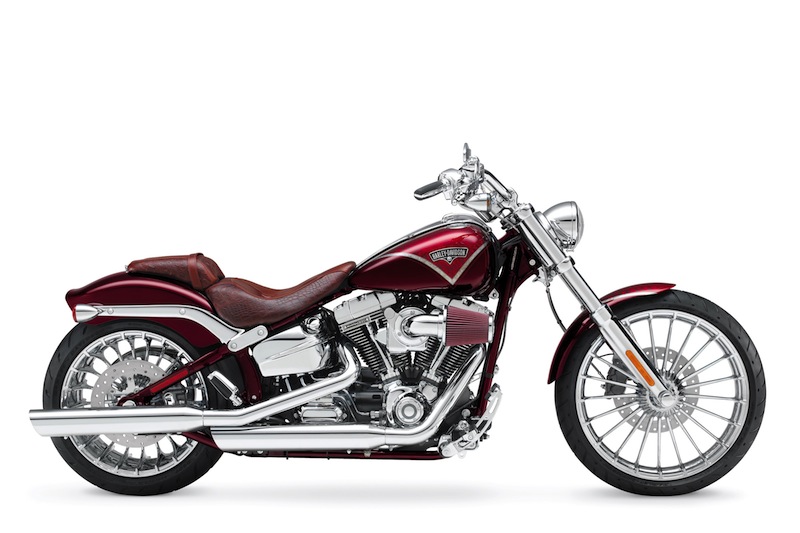 For more details on the Breakout and these other updated models, plus info on the expansion of Hard Candy Custom (the company's metal-flake color scheme), visit Harley-Davidson.com.
Honda
Speaking of colors, Honda has added new colors to most of its models for 2013, the only updates to its line of motorcycles.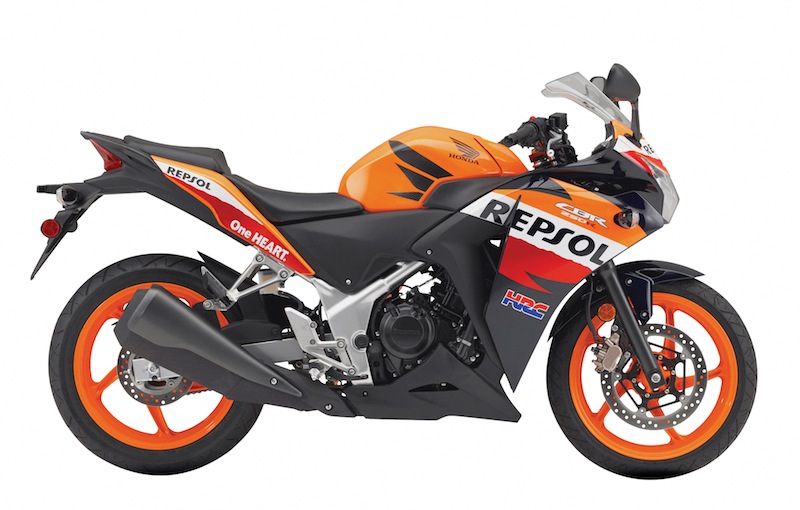 For more info, visit Powersports.Honda.com.
Victory Motorcycles
For 2013, Victory Motorcycles introduced the all-new Boardwalk, a classic cruiser with a bold look. It has a manageable 25.9-inch seat height and comes with floorboards and wide bars to make long days in the saddle more comfortable.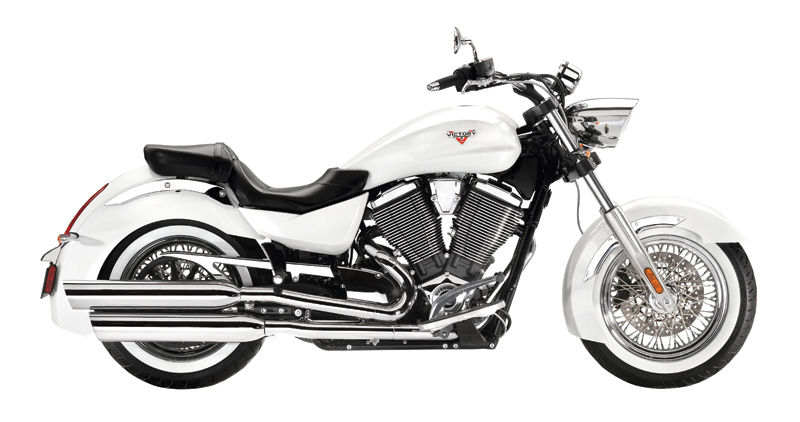 For more info, visit VictoryMotorcycles.com.

Related Articles