Suzuki is lowering the price of its entry level GZ250 motorcycle from $3,999 to $2,999.The new low price of the fun GZ250 cruiser makes it easier to get into motorcycling for those thinking of riding. The GZ250 was discontinued for model year 2011, but there still 2010 models available at dealerships with that lower MSRP.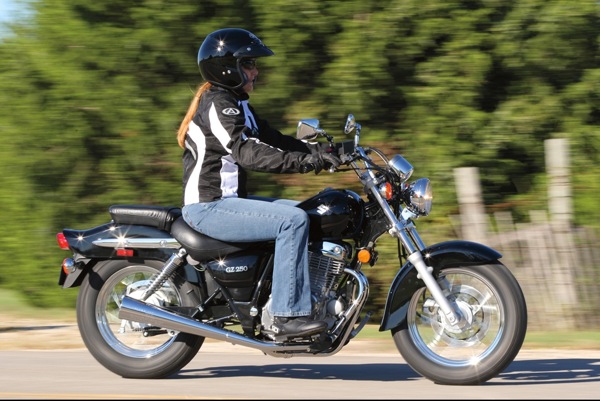 Whether you#8217;re cruising or commuting, the GZ250 features fuel-efficient 249cc single-cylinder, twin-valve, four-stroke engine with a single-overhead-cam (SOHC), providing the GZ250 with good acceleration and a wide power-band. This makes the GZ250 a strong performer under a variety of riding conditions, and the simplicity of its single-cylinder engine makes it a reliable, easy-to-maintain entry-level machine.
For 2011, Suzuki is bringing back its other entry-level motorcycle, the standard style TU250X first introduced in 2009.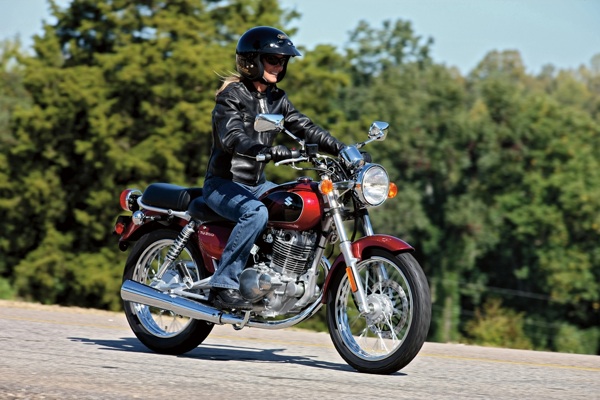 And while were focusing on entry level Suzuki models, for those who want a sportier ride as their first motorcycle, Suzuki offers the GS500F, which hasn#8217;t changed since 2009. It#8217;s a 500cc upright sportbike that offers confident beginners and intermediate riders the opportunity to get used to riding a sportbike.