Vulcan 900 Accessories
Kawasakis new Comfort Gel Seat features the "Comfort Step" shape providing the rider more support and the passenger more seating area. Plus it brings the seat height down by 1/2 inch, which any rider can appreciate. The front of the seat is also 2 inches narrower over stock giving a rider more leg length to work with. The gel insert evens out seating pressure by dispersing the riders and passengers weight over a larger surface area. The synthetic leather cover is weatherproof and comes in a plain or flame accented style.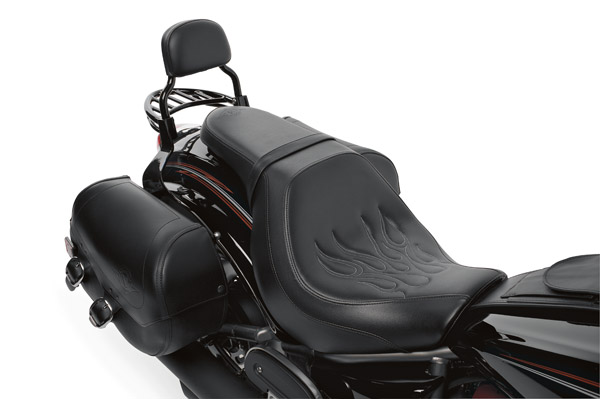 A second style, the Comfort and Comfort Flame style gel seat, actually raises the seating area 3/4 inch taller compared to stock on both the riders and passengers seats. The Comfort Gel Seat with the Flame design retails for $279.95
Kawasaki is offering a new slim saddlebag option for the Vulcan 900. These slim hybrid leather saddlebags feature top grain leather lids and trim over a rugged industrial grade vinyl body for durability and value. The slant-top opening lid is rolled and riveted to minimize water entry and fastens with two quick-release leather straps. The bags feature a metal reinforced frame to hold their shape even when empty. The slim saddlebags require Saddlebag supports and retail for $524.95.
| | |
| --- | --- |
| The Slim Saddlebags have the Kawasaki logo stamped into the hybrid leather. | The attached reflector adds safety and visibility. |
Passenger amenities for the Kawasaki Vulcan 900 include the Passenger Floorboards and the Passenger Backrest. The floorboards feature a brushed aluminum finish and rubber foot cushions. The black cover, for the Vulcan 900 Custom SE version, is sold separately. The padded mini backrest (shown here in the seat photo above) is eight inches above the seat surface and fits with or without saddlebags. There is also a glossy black passenger backrest for the Vulcan 900 Custom SE version.
Ninja 250R Accessories
Kawasakis newest accessories for the Ninja 250R are all about racing style. A new seat cowl increases aerodynamics and replaces the factory rear seat with a splash of color. Colors available are green, blue, black, and red. The seat cowl retails for $119.95.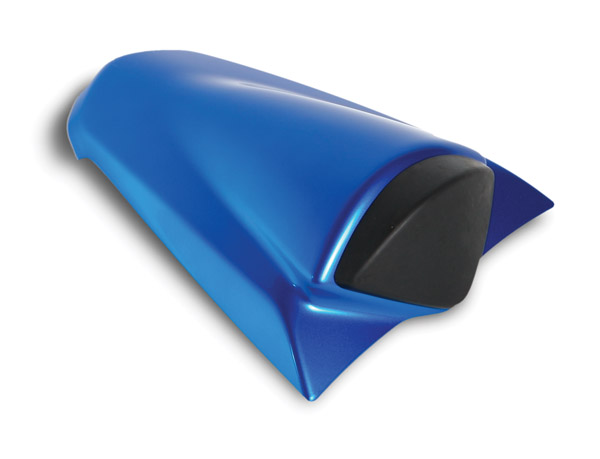 A Tribal/Flame Graphics Kit has a detailed pattern with a black and dark smoke background and silver tribal flames with your choice of red, green, blue, purple or pink pinstriped outlines. The Tribal/ Flame Graphics Kit retails for $59.95.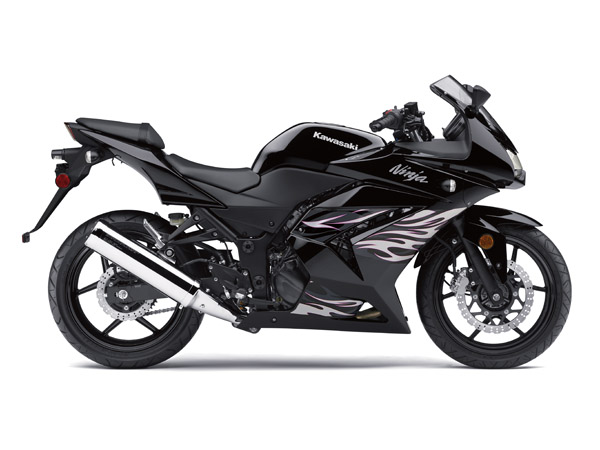 Kawasaki has a long list of additional accessories for these models as well as all of its other motorcycles. Visit Kawasaki.com.
Related Articles:
REVIEW:Kawasaki Vulcan 900
REVIEW:Kawasaki Ninja 250R