Did you know Indian Motorcycle is up and running again? On October 31, the historic motorcycle company broke ground on the first of 50 dealerships the company plans to have in place by 2010. The groundbreaking took place in Lowell, North Carolina, at the site of the companys first dealership.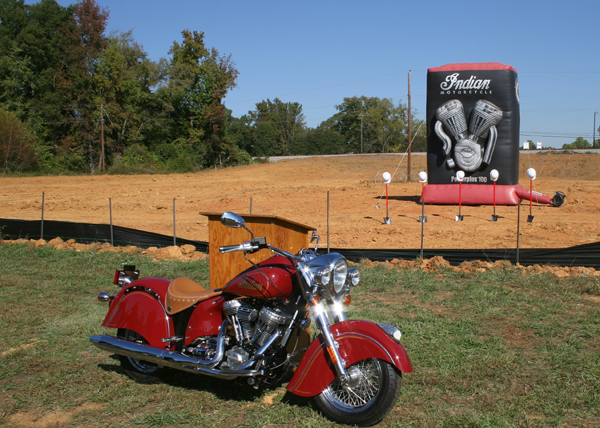 The new building will feature interior and exterior designs that Indian Motorcycle Dealers will adopt across the country. Its Lowell location is in Gaston County, just off I-85 and visible from the Interstate. The ceremony was attended by Indian Motorcycles Chairman Stephen Julius, President Steve Heese as well as the Charlotte and Gaston County Chambers of Commerce, the Mayor of Lowell, The Gaston County Board of Commissioners and Economic Development Committee and the mayor of Kings Mountain, NC.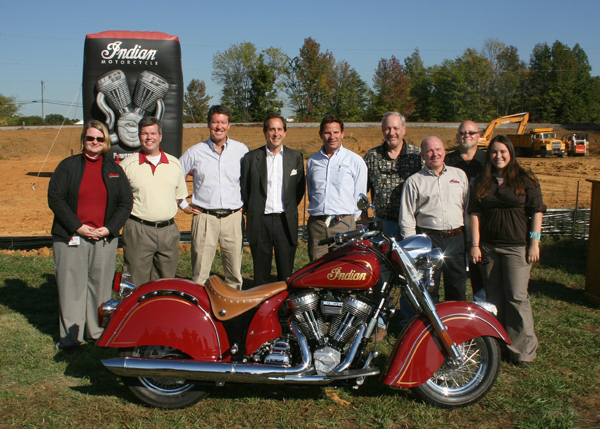 The new owners of Indian Motorcycle re playing up the fact that Indian is Americas oldest motorcycle brand at 106 years old. The new Indian opened its manufacturing facility in Kings Mountain, North Carolina, in July 2006 and is currently in preproduction. Indian Motorcycle plans to release a 2009 model year Chief in 2008. These limited edition motorcycles can be reserved by visiting IndianMotorcycle.com.