Excitement was high at this years Indianapolis Dealer Expo in February, where motorcycle dealers shop for new products to put in their stores. Even though the uncertain economy kept a lot of exhibitors from attending, there were still plenty of new products to look at. The good news is that the marketplace seems to be responding to the increasing number of female motorcycle riders, and our choices in quality riding gear continue to expand. Heres a sample of some new products from some familiar and some not-so-familiar companies.
Rebel Girl
Rebel Girl was the darling of the show. The maker of womens gear and accessories took the main stage at the fashion show, which was standing room only thanks to its gorgeous models and fun fashion wear. I got to meet Cher, the founder of Rebel Girl, who is truly an inspiration. Visit RebelGirl.com.
| | |
| --- | --- |
| Rebel Girls leather bustiers were a big hit, as were its tattoo-inspired designs. | Rebel Girl items include leather jackets, feminine tees, hoodies, sweatshirts and sunglasses. |
VaVaVroom
VaVaVrooms accessories are for sophisticated, adventurous and confident riders just like VaVaVroom Founder Denise Maple. The online retailer has something for every style of rider, including T-shirts, hoodies and tanks with sexy burnout designs. Visit
VaVaVroomOnline.com
.
| | |
| --- | --- |
| With its wide selection of plus sizes, the VaVaVroom collection has something for women riders of all sizes. | I've wanted to meet VaVaVrooms founder, Denise Maple (on right), for quite some time now, and I was ecstatic to finally do so at Indy. |
GoGo Gear
GoGo Gear rocked the show with its fashionable, fun and fully protective motorcycle and scooter wear. Featuring waterproof fabrics, abrasion-resistant materials, and CE-approved armor in all the right places, GoGo Gear is one of the first "motoclothes" companies to factor in haute fashion as well as function. Visit
GoGoGearLA.com
.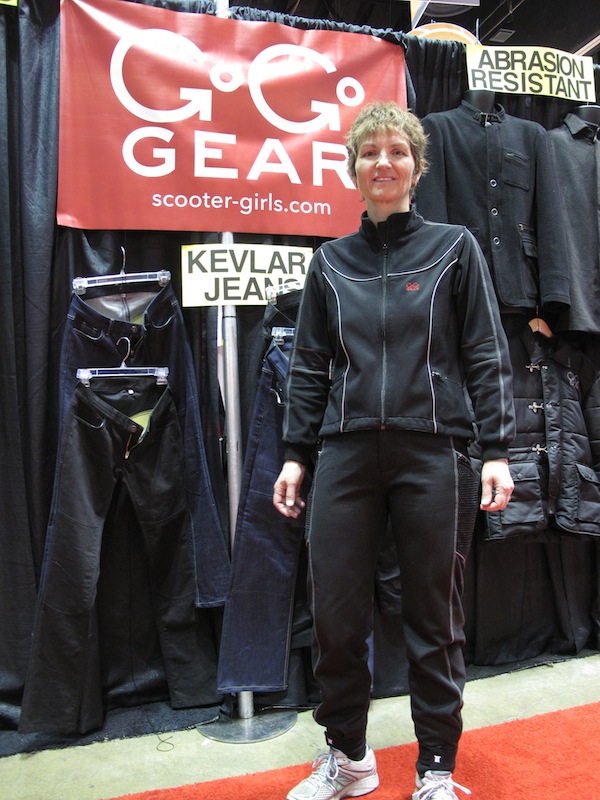 | | |
| --- | --- |
| Clever zippers at the top and bottom of the Windstopper Suit keep all your valuables close and secure. | Cinches at the bottoms of the pant legs keep wind from riding up inside when your feet are up on the highway pegs. |
BikaChik
New on the scene this year is BikaChik Wear, whose motto is "Look Hot, Ride Hard." The company's designer incorporates Swarovski crystals into many of the designs for a unique look. BikaChik also offers custom design work for its customers. Visit BikaChik.com. Update: 4/1/20: The website is no longer working, and a Google search shows no results so we assume this company is out of business.
| | |
| --- | --- |
| BikaChik was started by friends Eidy Diaz and Haydee Farradas. Their goal is to provide gals with stylish, affordable clothing. | Check out this sweet tasseled, braided and embroidered motorcycle jacket. What fun! |
Schuberth
European helmet brand Schuberth is back in the United States with a strong line of products. The C3W helmet is shaped specifically for the female face. It also has an integrated flip-down sun visor, and is available in white, silver, gloss black and matte black. Visit Schuberth.com.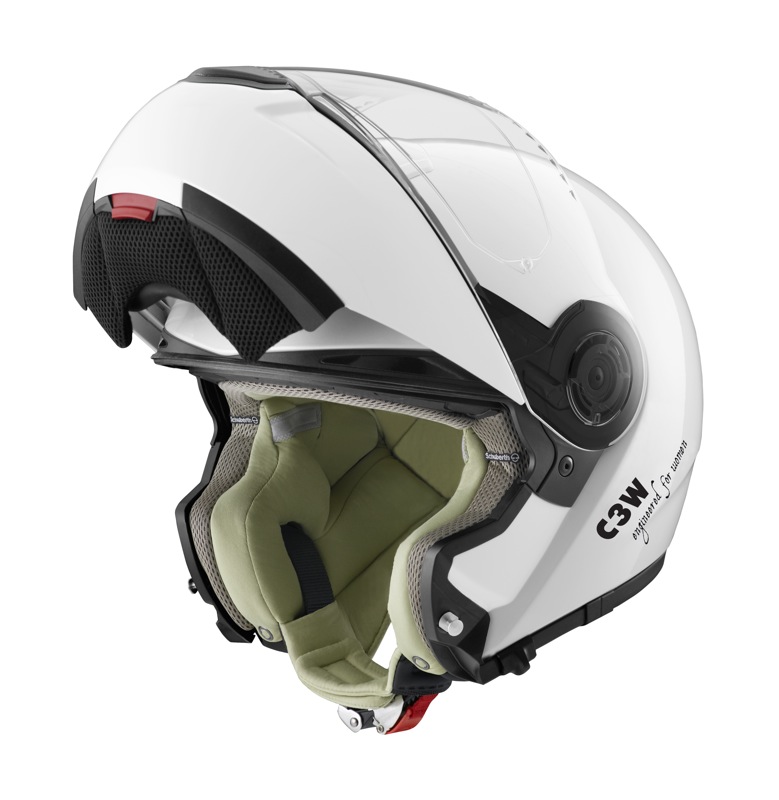 Shoei
While Shoei's Qwest Goddess helmet was actually introduced in the fall, this was my first up-close look at the 2011 helmet. Wow! Love that hibiscus! Designed for touring and adventure, the Qwest Goddess comes in three colors: blue, white and pink. Available sizes are XXS-XXL. Visit
Shoei-Helmets.com
.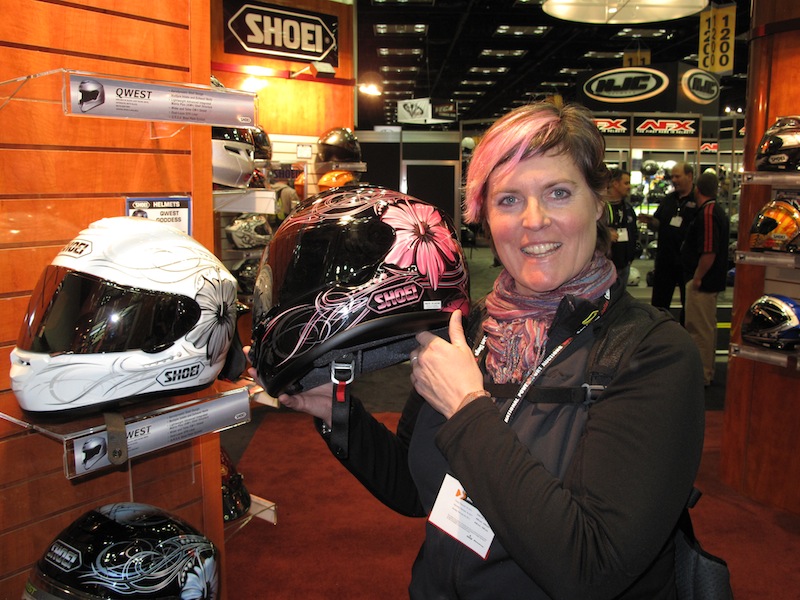 Forcefield Performance
Forcefield makes innovative protective gear, and new this season is a woman-specific back protector. To purchase, visit
SuperBikeStore.net
.
| | |
| --- | --- |
| To accommodate a woman's shape, the women's back protector is made with waist straps that are 2 inches higher than on the mens size small. | Lightweight, breathable and flexible, the back protector molds to your shape and is fully adjustable. |
EC3D
EC3D debuted its technical garments to the motorcycle market at the show this year. EC3D makes medical-grade garments with strategically placed compression panels. The products claim to improve blood circulation, reduce lactic acid buildup, increase oxygen delivery to muscles, and assist with better posture and balance. For women, the company offers a sports bra, a camisole bra and compression bottoms. Visit
EC3DSports.com
.
| | |
| --- | --- |
| Made from 70-percent polypropylene and 30-percent spandex, EC3D's garments are anti-microbial. | EC3D claims its garments will keep riders more comfortable in the saddle for longer periods of time. Some road racers are already using them. |