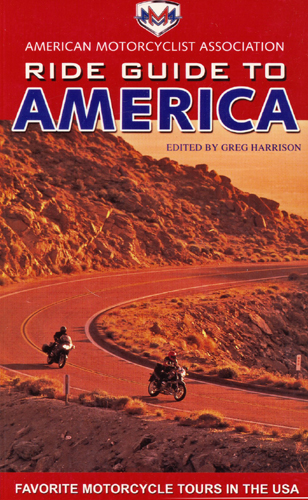 Start your riding season off right with this new guidebook, Ride Guide to America: Favorite Motorcycle Tours in the USA. This 288-page soft cover handbook comes in full color with lots of great detailed maps and pictures. It features 35 special trips spread across the U.S. from Californias Big Sur Highway to the awesome Rocky Mountains through the Texas Hill Country.
Who better to write about these tours than some of the most popular and well-traveled motojournalists: Clement Salvadori, Greg Frazier, Bill Kresnak, Lance Oliver, Grant Parsons, Marty Berke, Dale Coyner, Neal Davis, and Bruce Hansen. The book is edited by Greg Harrison of the American Motorcyclist Association.
Also included in the book are some of the best travel articles from American Motorcyclist magazine, with tips on packing and touring. With so many travel books out there it pays to get one specifically written with motorcyclists in mind. The writers steer readers to the places and roads motorcyclists love. Published by Whitehorse Press.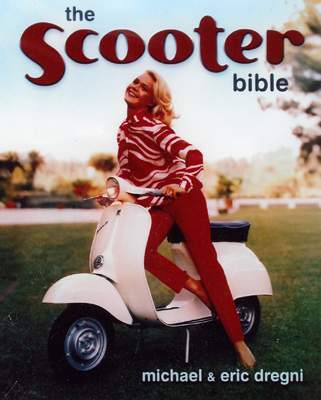 Heres a fun and colorful book on everything having to do with Scooters. The Scooter Bible: From Cushman to Vespa written by Michael and Eric Dregni and published by Whitehorse Press is an authoritative history on the fun and favorite ride of many motorscooters.
For diehard scooter enthusiasts, this 288-page soft cover book offers an colorful illustrated encyclopedia of details and specs for more than 500 vintage marquees and models, each rated by the authors with a five-star system reflecting a machines desirability and subjective value to collectors. The book also documents the eccentric role scooters have played throughout their quirky history as the little motorbikes that could do everything except take themselves too seriously. Both books are available by calling 800.531.1133, or visit www.whitehorsepress.com.