(From Press Release)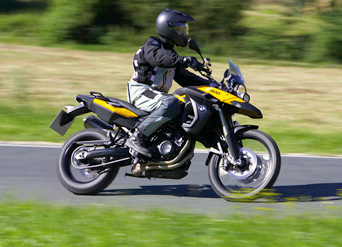 Motorcycle enthusiasts eagerly awaiting the arrival of BMWs new F 800 GS will need to be a bit more patient as production of the middleweight dual-purpose enduro will be delayed due to worldwide demand for the popular F 650 GS. The F 800 GS is expected to be available at US BMW Motorrad retailers in fall 2008, making it a 2009 model.
Fulfilling a need for a pure off-road oriented motorcycle that still has all the power, handling and reliability required for long-distance adventure touring as well as on-street handling, the F 800 GS is perfectly positioned as a middleweight dual-purpose enduro. The bike, representing yet another market segment in BMWs dual-sport category, follows in the footsteps of its highly acclaimed "older brother" – the R 1200 GS – which traces its roots back to the early 1980s when BMW won the grueling Paris-Dakar rally four times with its trailblazing dual-purpose R 80 G/S.
The F 800 GS, BMW's latest dual-purpose enduro, features an asymmetrical double headlight and a look that is sleek, trim and aggressive. With a compact 85-horsepower parallel twin engine, lightweight steel trellis frame and double-sided swingarm, along with a chain drive and longer front and rear suspension travel, there has never been a BMW dual-purpose machine offering such a unique blend of power, comfort and off-road muscle.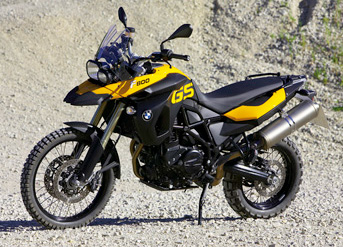 The 2008 BMW Motorrad GS line features the upgraded R 1200 GS and GS Adventure models, which will arrive in dealerships this spring. Since their debut in 2004, the versatile R 1200 GS and its rugged companion, the R 1200 GS Adventure, have earned praise from motorcycle enthusiasts and the press for their exceptional performance both on and off the road.
Motorcycle enthusiasts got a preview of all three new GS models at Cycle World IMS shows this winter. Visit MotorcycleShows.com.