WomenRidersNow.com is launching a new feature called "In The Saddle with Genevieve Schmitt," a video segment with WRN editor/founder Genevieve Schmitt test riding a particular motorcycle.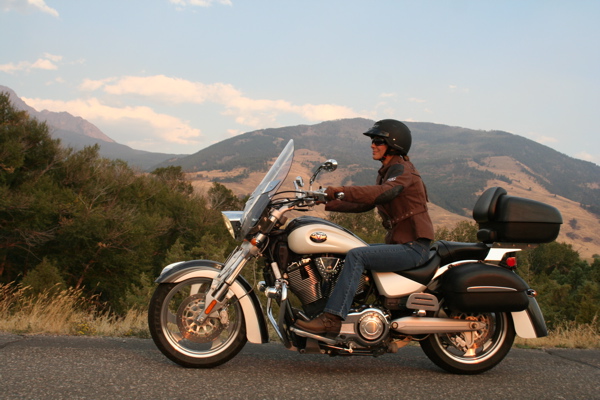 No where else can motorcycle enthusiasts view a qualified female journalist test riding a motorcycle on video. "The future of the Internet is video. We see a golden opportunity here to showcase a woman test riding a motorcycle and putting it in video format on the Internet," says Schmitt.
The first video test ride to debut on WRNs Motorcycle Videos link is on Victorys Kingpin Tour. Schmitt reviewed the motorcycle last fall. "This is the first of many video test rides I plan to bring to bring to WRN," says Schmitt. She plans to invite WRN contributors to test the motorcycles with her to be included in future videos. "I just returned from testing two Hyosung motorcycles with our very popular "Backroads With Betsy" columnist, Betsy Huelskamp.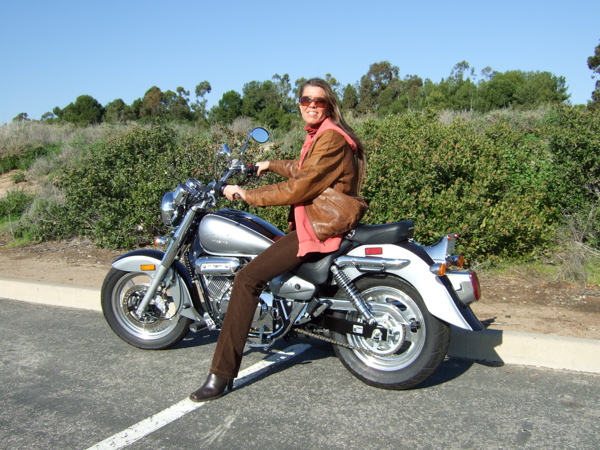 With her background in television production, it was only natural for Schmitt to produce online videos for WRN. "No where else are you able to see a woman test riding a motorcycle," says Schmitt. "Now visitors to WRN can see and hear me and my team of qualified test riders bring our motorcycle evaluations to life."
To view the Kingpin Tour story, click on Motorcycle Videos.