Victory thought of nearly everything in creating a motorcycle thats designed for smaller riders. The new-for-2008 Vegas Low features a seat height thats 1 inch lower than the standard Vegas at 25.2 inches – thats just slightly higher than the lowest Harley, the Softail Deluxe at 24.5 inches.
Those who normally lose leg inches because of a wide profile (like with the Softail Deluxe) will appreciate the narrower profile of the Vegas Low. In addition, the footpegs have been brought closer to the rider so short legs wont have to stretch to reach the brake and shift levers. And the handlebars have been angled back toward the rider about 2 inches over the standard Vegas making those with shorter arms able to reach the grips without stretching.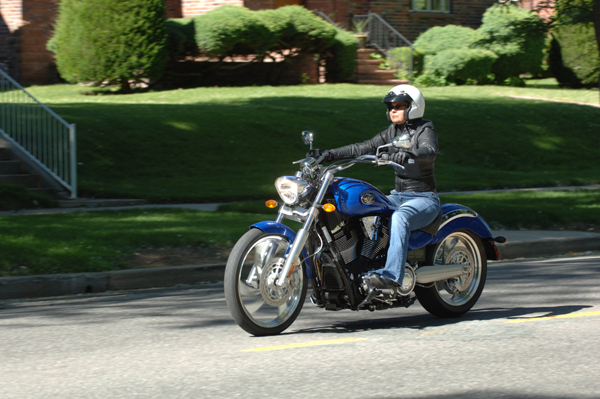 Smaller riders often have small hands so the finger reach to the brake and clutch lever is usually an issue. Victory set up the brake lever so the reach is adjustable. Finally, this more compact Vegas is set up for solo riders. Theres no passenger seat or passenger footpegs. The Vegas low comes in three colors: Solid Midnight Cherry, Solid Boardwalk Blue, and Solid Black. Price starts at $15,999.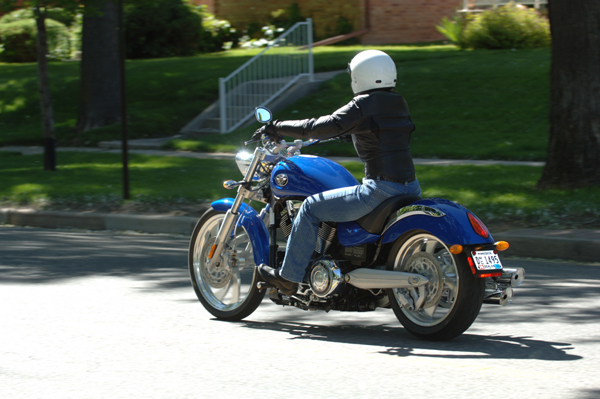 Our first impression after sitting on the bike is very favorable. We can definitely feel a difference over the larger Vegas. By the way, the Vegas is one of Victorys most popular models. It combines an ultra smooth, low profile ride in a sparkling custom package. Were excited that Victory chose the Vegas on which to add its "low" touches. These photos are taken from the Victory press kit so weve not actually ridden the bike yet ourselves. Were looking forward to doing a complete test ride.
Power in Black: Kingpin 8-Ball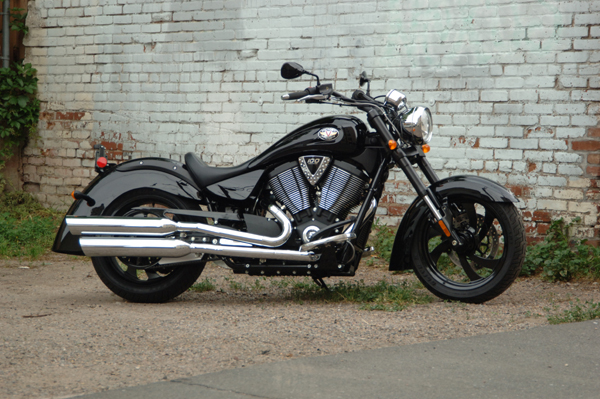 Victory scored a home run when it unveiled the blacked out, lower priced 8-Ball a few years ago. It also had a winner with the Kingpin, a larger, beefier bike. The new-for-2008 Kingpin 8-Ball combines the best of both bikes, producing a black-out, low chrome Kingpin. Black wheels are standard, as are black handlebars, mirrors, triple trees, belt guard, sprocket, and front forks. It retails for $13,999.
The Kingpin 8-Ball, like all the new 2008 models, features a new Victory brake system for better overall stopping power. New handgrips and end caps are styled to complement the new switch housings, and new grips can accept a heated grip accessory available on Victory Custom Order Program models.
The Touring Bike: Kingpin Tour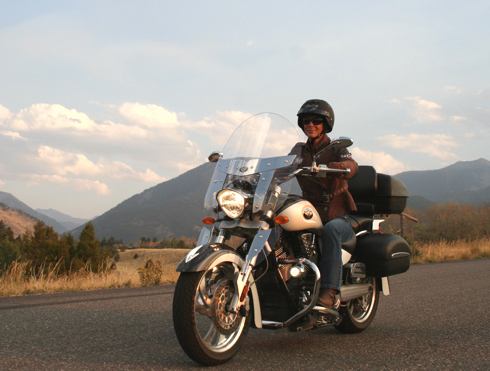 Packing More Punch
All Victory models, except the Vision are powered by the 100 cubic inch Freedom V-twin engine, Victorys proprietary powertrain thats been refined for 2008. The 1634cc engine produces a claimed 85 horsepower and 106 foot pounds of torque. A new airbox enhances air intake to help produce more power, and a new Engine Control Module (ECM) with Closed Loop Fuel Injection reduces emissions.
Heres what else is new:
– New throttle body, fuel injectors, oxygen sensors amp; idle air control
– New cooling system has newly styled oil cooler amp; new internal amp; external oil routing
-New engine components that reduce NVH (noise, vibration, harshness) include: New cam shafts, pistons, rods, crankshaft,balance shaft, crankcases amp; engine covers
– New transmission has new 1st and 6th gears
– New 6th gear has slightly higher ratio amp; runs more quietly
– New 1st gear has lower ratio amd delivers improved low-speed drivability and acceleration
– New primary drive with new torque compensator reduces operating noise amp; improves smoothness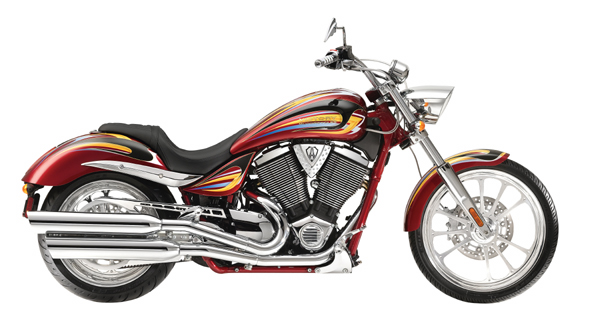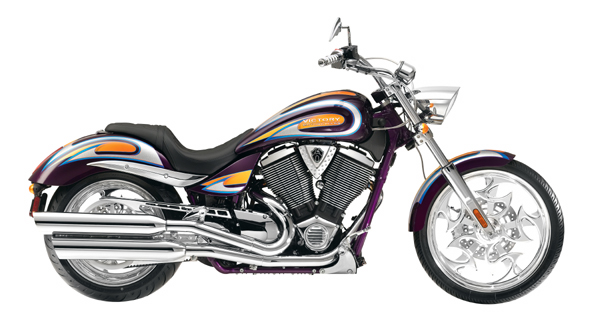 To read more about the new 2008 Victorys, visit VictoryMotorcycles.com.