Kryptonite is launching a womens only riding essentials class taught by Team Kryptonite members Jody Perewitz and Nicole Hoffman. The two women will visit select shops sharing their extensive experience and knowledge with women riders who may be just starting out. Both women have years of experience riding and racing or building motorcycles. The series of classes will kick off in June at Perewitz Cycle Fabrications in Bridgewater, Massachusetts.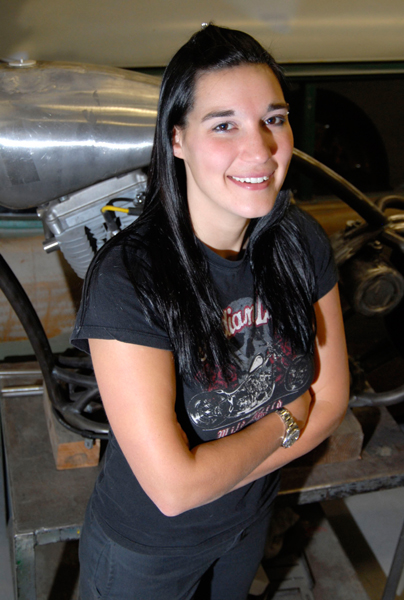 #8220;Kryptonite knows from both published reports and our own experiences on the road, that more women are riding motorcycles than ever before,#8221; said Karen Rizzo, Director of Marketing. #8220;We also understand that these women may be new to riding and have questions or need some advice that they might not want to ask of the guys. We have a solution for that with our accomplished women riders, Jody and Nicole, who will share their expertise, tips and general information with these women.#8221;
Both Jody and Nicole will lead the 1-2 hour class. They will talk about their backgrounds and educate the attendees about safety, simple maintenance, riding gear, resources available and security tips. The participants will be treated to snacks, raffle prizes and receive a certificate at the completion of the event.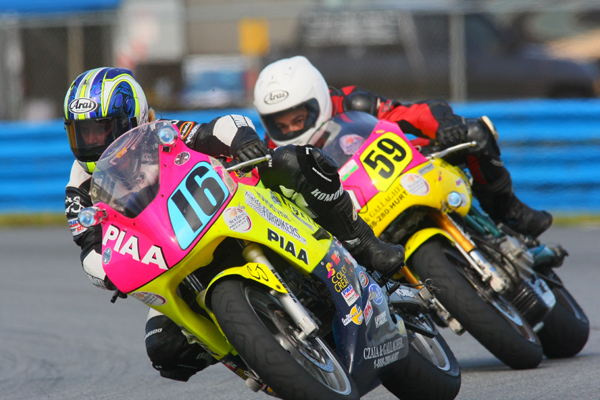 #8220;This isn#8217;t about just creating a pink product and hoping women buy it,#8221; continued Rizzo. #8220;We are offering women the chance to walk into a dealer for the first time and really learn about riding from women with invaluable experience.#8221;
Jody joins Team Kryptonite after her father, legendary custom motorcycle builder Dave Perewitz joined the team two years to in an exclusive representation deal. #8220;After working with the Perewitz family for several years, Kryptonite is making our relationship with Jody official by adding her to our growing Team Kryptonite,#8221; Rizzo said. #8220;Our partnership with Jody will help us bring the message of security to an ever expanding audience that we may not have been successful at targeting before #8211; the woman motorcycle rider. We all look forward to having a long relationship with Jody.#8221;
Jody took to the family business like a fish to water and has had a hand in building numerous motorcycles, most notably her own 1963 Harley Davidson Panhead. Since she started riding she#8217;s ridden everything from the small 50cc bikes to motorcycles with a suicide shift and everything in between.
Nicole is a member of Team Rightsforbikers.com and competes in the SunTrust MOTO-ST series, a national road racing endurance series. Hoffman, who has raced for the past seven years, won the National CCS Ultra Lightweight Superbike Championship in 2004. She was part of the 2006 winning team in the Inaugural 8 Hours at Daytona and has placed second in the ASRA Team Challenge. Nicole has a great amount of knowledge about safety, handling and resources available to women riders.
Kryptonite, innovator of the bicycle U-lock, has offices in Canton, Massachusetts. The company is makes high-quality cables, chains, U-locks and flexible security systems for the bicycle, powersport, snowsport, locksmith and hardware markets.
The first womens riding essentials class will take place at Perewitz Cycle Fabrications in June. For more information, visit KryptoniteLock.com. To read Jodys block, click here.