If religion is for people afraid of going to hell, and spirituality is for people who have already been there, then I have a distinct need for both. Most people who ride a motorcycle are extremists on some level. I have a hunch that most riders have seen a little of their own personal hell in one facet or another. Some common denominator brought motorcyclists to this lifestyle, which is viewed by others as being rebels and loners. Even the most conservative of bikers is seen as living life on the edge. It could be the edge of normalcy, or the edge of the law, the edge of bankruptcy, or maybe even sanity.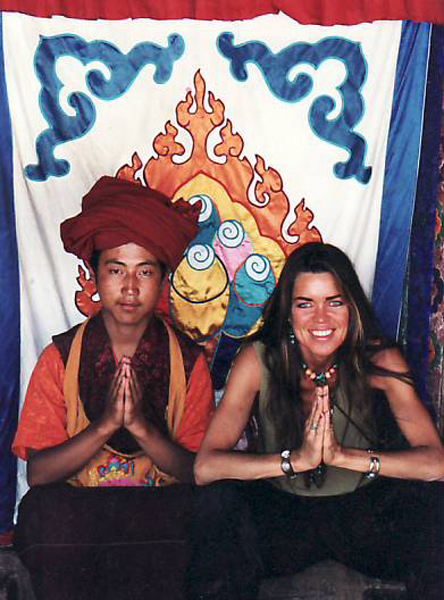 "Jesus would have been a biker. He was a lot like you and me. The government didn't like him. The church thought he was weird. His friends were few. What friends he had denied him. He was persecuted and found guilty by hypocrites. He hung around people like you and me, not the goody-two-shoes Pharisees. Yes, if Jesus were on this earth in the flesh, he would be next to you on his Harley. He would be telling you that he loved you enough to die for you."
The preceding excerpt is from an inspirational video a friend sent to me online. It is an amazing compilation of the paintings by motorcycle artist David Mann, spectacular riding shots, and images of Jesus and the cross. The images are set to one of my favorite tunes by the group Mercy Me called "One Trick Pony." I highly recommend viewing the short video on YouTube.
Another line on the video is "Life is a road, the soul is a motorcycle." And Id have to whole heartedly agree. I feel I have been on this spiritual journey through life either with or on my motorcycle. My bike has most certainly been a big part of my process, and I know I am not alone. Since I started writing a monthly column, I have been telling my friend and editor, Genevieve Schmitt, that I wanted to do a story on Christian riding organizations. You see them at all of the events and rallies looking a little like 1-percenters, but holding to the cause that with Jesus, 99 percent wont do. Well, as often is the case, when I didn't get around to Gods cause, it found its way to me. So I knew it wasn't by coincidence when I got this telephone call…
"Am I speaking to Betsy Huelskamp?" Uhm, I almost said no, she is out of the country. The caller sounded a bit like a bill collector. But then he continued with. "Betsy, this is Bryan Wagstaff." A smile came over my face, then I responded, "Bryan Wagstaff. Do you want to go down to the creek and play?" Brian started busted up laughing on the other end of the phone. He was the first boy I remember having a serious crush on, and I think it started in the first grade. He lived just down the street, and was the boy every girl had a crush on. He had long, messy brown hair, dark oval eyes, and olive colored skin. He was absolutely even cuter than David Cassidy, I swear! But all I remember from those days gone by is Bryan disappearing somewhere in our high school years. I had heard he got into a bit a trouble, but I didn't know much more than that.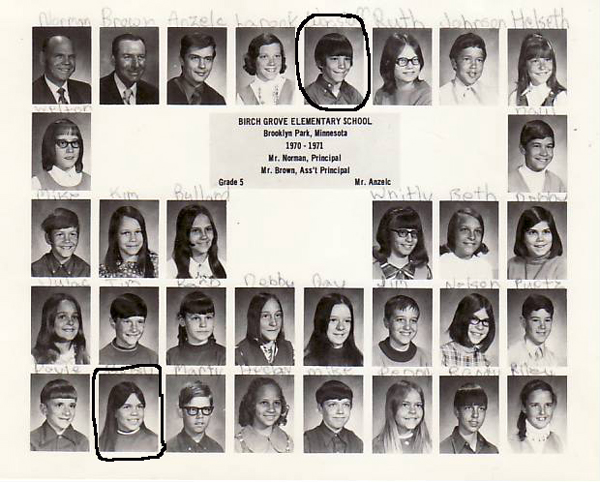 One of the stickers on my old helmet still reads, "You have to sin to be saved." Well, I guess we all qualify for that. So Bryan told me stories of his sins and journey into the abyss, which finally and luckily resulted with him living clean and sober in southern California. He married a beautiful woman named Ari, who had been down a similar dark path. Their love for one another and the Lord led them to want to give back in appreciation. They share the love of the open road, and wanted to do something to help those who are combating some of the same struggles they had overcome.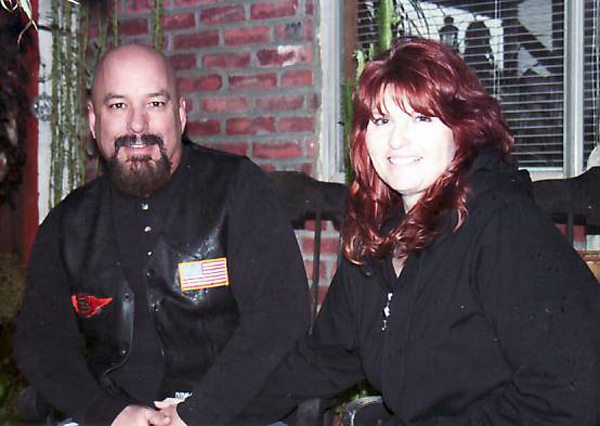 So began the birth of the Trinity Nation Motorcycle Ministry. One thing I have always admired about the Christian riding organizations is that they are not present to judge, condemn, or even change anything that anyone is doing. They are just there, quietly enjoying their day, providing a service of refuge and a flicker of light for anyone who is actually looking to come out of the darkness. As it is in life, we all have our own journey, and we find our own beliefs, or sometimes they find us. You can travel to every land, uncover every stone, and read every book written by great thinkers about their ideas and opinions of God. But the bottom line is, you don't get to see him, touch him, or have physical proof that he exists.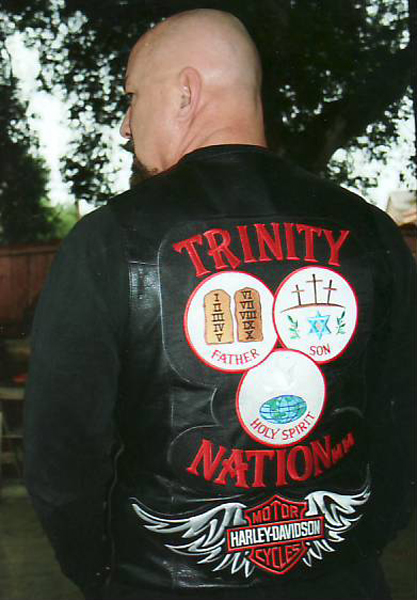 Faith, like God, is invisible. All we really get to have is the inherit knowing in our hearts, the knowing that there is a fundamental difference between right and wrong, good and evil. The rest is a choice, and each of us gets to make his own. And even knowing the difference, we still make bad choices and mistakes. In my mind, the best you can do in this life is to continue moving toward a better you. Aspire to be more like the best example the world has ever known. For me, that example is Jesus Christ. For Christian riding organizations, the Bible is the word.
I read an interesting analogy that the word Bible stood for:
Basic
Information
Before
Leaving
Earth
When I went online to look at the different Christian motorcycle ministries, I was surprised to find dozens more than I had ever seen in my many years of riding. But the mission is a similar desire to share the love of the Lord with the love of the road. One Web site for such a group said, "Some wish to live with the sound of church or chapel bells. We want to run a rescue shop within a yard of hell." Whether you need rescue, a change, or just an open door, you can rest assured that it is always nearby, and open. No appointment necessary.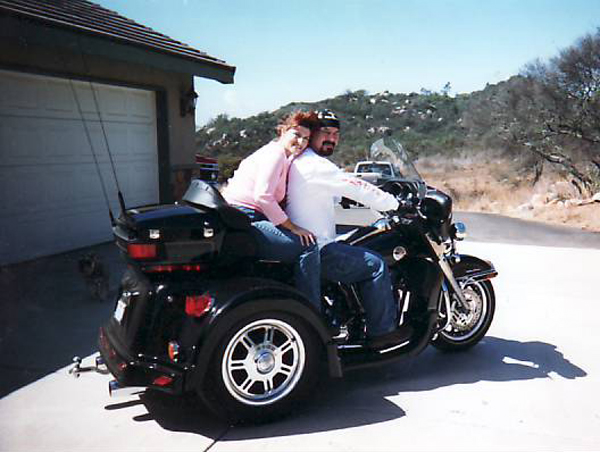 Being born again doesn't happen one day, and then the rest of your life is a breeze. It is merely the awakening that you are responsible for your thoughts, actions, and decisions. Every morning is another chance to be born again, better than you were the day before. I think we can all agree that the world could be a better place, and that the best place to start is with your own heart.
Bryan was calling, because he had seen me on the Discovery Channel last fall in the series Everest: Beyond the Limit and found out that I was living in California and involved in the motorcycle community. He invited me to be a part of a charity event his ministry is starting with the hopes of raising money for the Cystic Fibrosis Foundation. He and Ari choose this charity because it is represents a disease that largely afflicts children. It is a genetic disease that causes the body to produce abnormally thick, sticky mucus. It affects approximately 30,000 children and adults in the United States. This abnormal mucus leads to chronic and life threatening lung infections and impairs digestion. Currently there is no cure for CF, however scientists agree that there will be one day. "When?" is the question that remains.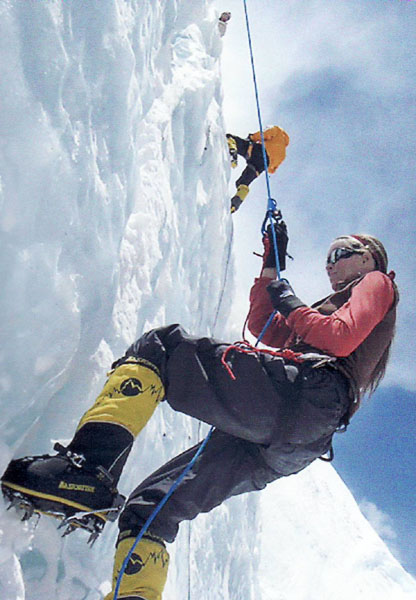 Cystic Fibrosis is considered an orphan disease in that there are not enough people afflicted with it for the Foundation to receive the funds that some of the more common diseases receive. Therefore, the charity really needs the help of outside fundraising events. If you are a resident of southern California, please consider joining us for this special event and ride in the hills above Temecula.
The name of the event is Broc Glovers Breathe Easy Ride against Cystic Fibrosis. Hosting this years event is Broc Glover, six-time AMA National Motocross Champion and AMA Hall of Famer, whose 6-year-old son, Dayne, is afflicted with Cystic Fibrosis. Dayne is this year's ambassador with Landon Skeoch serving as co-ambassador. The ride is going to be held on Sunday, March 30. It will begin and end at the Slap'n Leather Shop located at 28410 Old Town Front Street in historic Old Town Temecula. Registration begins at 10:00 a.m, and the rides take off at noon. There will be two different ride routes through the scenic roads above Temecula, and ending back where it began for lunch by Pat & Oscars with music, vendors and more.
Also on board are custom bike builders Jesse Rooke and Roland Sands, of TLC's "Biker Build-Off" TV show fame. They will be customizing a Harley-Davidson that will be raffled off. Four-time champion road racer Eddie Lawson will also be there lending his support. In addition to myself, my good friend Gevin Fax will be riding alongside me. She will leave the audience in awe as she kicks off the event singing our national anthem.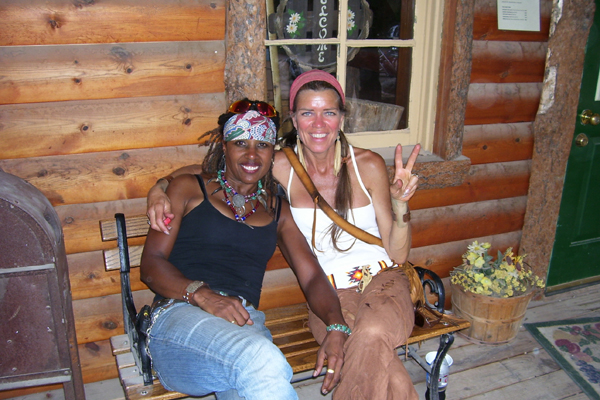 Both Gevin and I have been featured in Discovery Channel motorcycle documentaries, and hope to encourage a large turnout of ladies at the event. There will also be prize giveaways, and a custom bike challenge. We all hope to make this year's event a huge success, one that could continue as an annual event in the years to come, and help work toward the cure of Cystic Fibrosis. Early registration is encouraged.
For more information contact: Jacquie Dutchover: 858.578.2945; Bryan Wagstaff: 909.821.4831, or visit Active.com and type in Breathe Easy Ride.
To read more about Betsy, visit her Web site at BetsyHuelskamp.com.