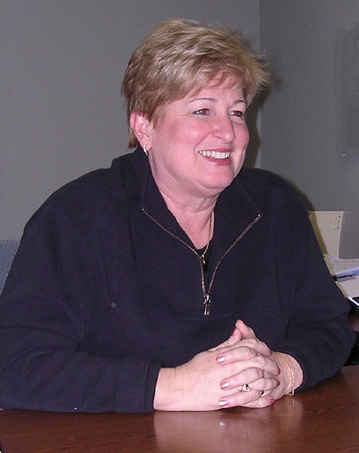 Patricia DiPietro was named CEO amp; Vice President of the American Motorcyclist Association in November 2005. Its a newly created position to help with the AMAs reorganization. DiPietro sat down and talked with Genevieve Schmitt of Women Riders Now for an exclusive first interview since taking the position. That interview is posted on the Female Leader Profiles link of WomenRidersNow.com.
"Patricia is the first woman to lead the AMA as CEO. She is definitely a leader in the motorcycling industry, so it was a natural for us to get to know her a little better in a profile interview for our Female Leaders section," said Schmitt.
The AMA recently announced changes to its organizational structure. That information is on the AMAs Web site at www.amadirectlink.com. Schmitt explained that her interview with DiPietro focuses on how DiPietro views her new position, what challenges she faces, what some of her goals are, and then asks a few personal questions pertaining to motorcycling.
"I always ask the women leading our industry a little bit about their own connection to motorcycling, how long theyve been riding and what bike they own," said Schmitt. "I think readers can connect with our leaders knowing they have the same passion we do for motorcycling."
To read DiPietros interview click here.