Trike and scooter riders have a lot of new options to look forward to for model year 2014, including what is now the most powerful scooter on the market. Keep reading for all the exciting new models just announced.
2014 Kymco MyRoad 700 Scooter
WRN Editor Genevieve Schmitt recently test rode the MyRoad, a brand-new 700cc
maxi-scooter from Kymco
(full review to come) thats now the largest-displacement scooter in the United States. It rides so much like a motorcycle, you'll hardly believe it's a scooter!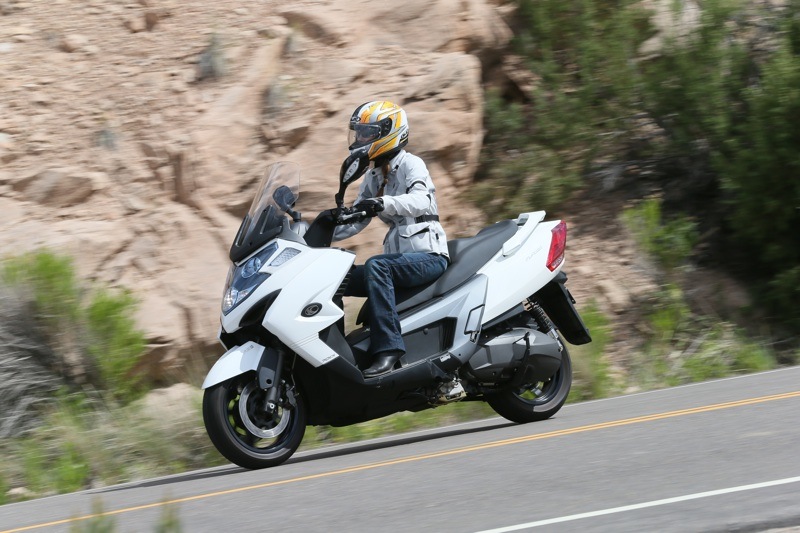 Kymco's MyRoad 700 is priced at $9,699. Look for it in dealerships later this summer.
Honda 2014 Forza 300 Scooter
Also on the scooter front, Honda is introducing the 2014 Forza, a 300cc scooter designed for two-up touring as well as short jaunts around town.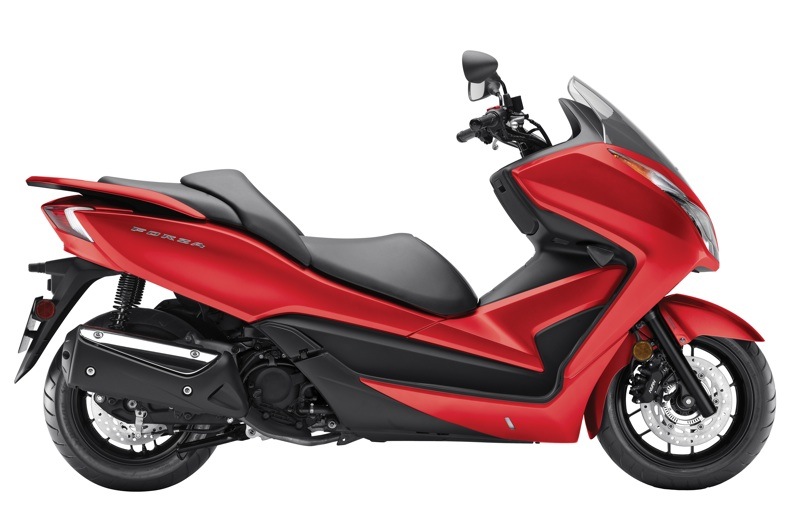 Price of the Honda Forza starts at $5,599, with the ABS model priced at $6,099.
Lehman Monarch II LLS Trike for the Honda Gold Wing F6B
Arguably the hottest new trike on the market, the Lehman Monarch II LLS for
Honda GL 1800 models
—including the Honda Gold Wing F6B—includes a host of features, including a 6-cubic-foot trunk with a vertical lift door, optional adjustable lean control (ALC) and triple tree, and an independent suspension with a standard parking brake.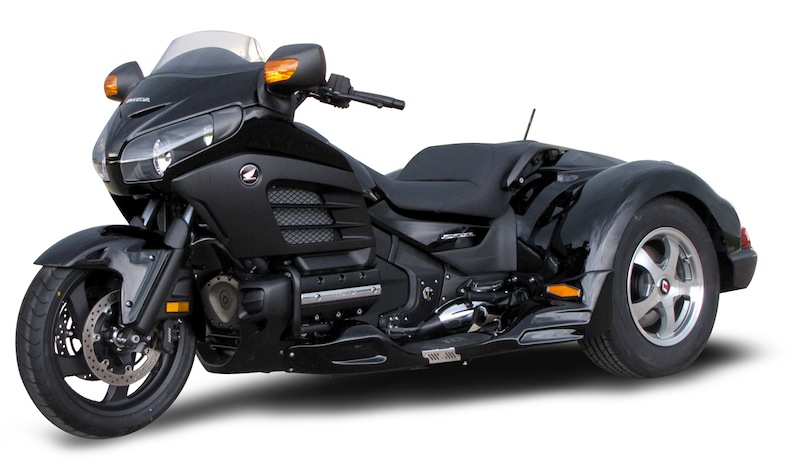 The Monarch II LLS is one of two new models from Lehman Trikesthat have an independent suspension, with the recently unveiled Renegade LLS for Harley-Davidson models also sporting the feature. The new independent suspension features lightweight aluminum components coupled with dual coil-over shocks to provide a smooth and supple ride.
A dual H-arm suspension provides proper geometry for consistent handling and precise control, while the optional adjustable lean control allows the rider to choose their desired level of cornering performance. The bodies of both trike models have been redesigned to accommodate the new suspension while maintaining Lehman's seamless styling. Color-match paint is available for both models as well.
| | |
| --- | --- |
| The Lehman Monarch II LLS is available for Honda GL 1800 models, 2001-current, including the Honda Gold Wing F6B. | The Lehman Renegade LLS is available for Harley-Davidson FLH models, 2002-current. |
The introductory price for the trike kit for both the Monarch II LLS and the Renegade LLS starts at $8,745 (not including paint and installation).
Related Articles