If you ride a Harley-Davidson, you may have had the experience of fumbling for your horn button and hitting the left turn signal instead. Not only is this frustrating, it can be dangerous because you cant access your horn in time to alert a distracted driver. We've discovered a neat gadget that can help prevent this precarious situation while potentially avoiding a crash.
Women Riders Now E-Newsletter
Stay up-to-date on all things motorcycle! Latest gear, bikes and products reviews. Travel ideas, great product giveaways, and more.
LifeSaverHorn is a one-piece solid lever that attaches to your left grip. When your left thumb presses it, the lever pivots and presses the horn button—all without moving your hand from its normal secure riding position.
Riders with small hands can really benefit from this device because now they dont have to move their hand off the handgrip to "reach" the horn button. Moving ones hand off the hand grip while riding is not recommended, but most especially in a potentially precarious traffic situation. The rider needs access to the clutch lever should a quick shift into another gear or neutral be needed.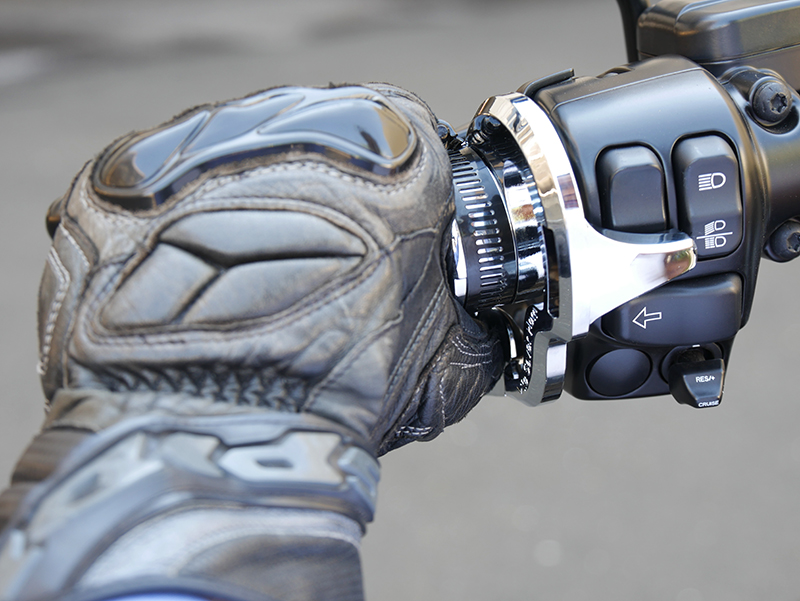 <! ASPxPreservedTag_script type="text/javascript">googletag.cmd.push(function () {googletag.defineSlot(/15473093/content-featured-2,[300,250], div-gpt-ad-1503607306928-0).addService(googletag.pubads()).setCollapseEmptyDiv(true);googletag.enableServices();googletag.display(div-gpt-ad-1503607306928-0);});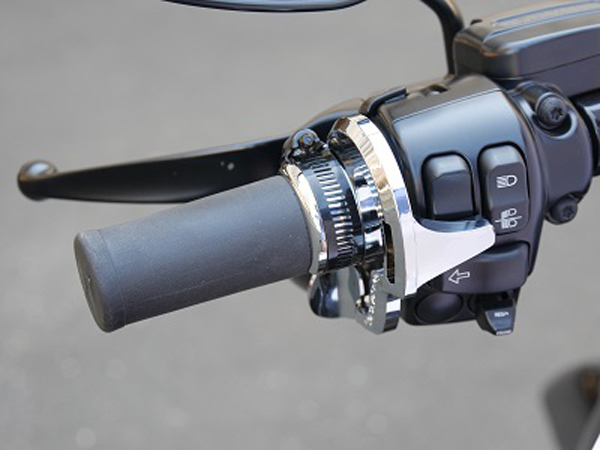 The LifeSaverHorn was developed by a U.S. Army veteran after a car swerved left into this lane sending him and his motorcycling smashing into the cars side and then to the hospital. He tried to warn the driver, but his finger couldnt get to the horn button in time.
Priced at $14, the LifeSaverHorn is an affordable way to up your safety factor when you ride your motorcycle. According to the product developer, riders who install the LifeSaverHorn tend to use their horns more often, which helps them avoid dicey situations altogether.
For more information visit LifeSaverHorn.com.
Related Articles
Custom Horn Covers and other Accessories for Harley-Davidsons
<! ASPxPreservedTag_script type="text/javascript">googletag.cmd.push(function () {googletag.defineSlot(/15473093/content-featured-3,[300,250], div-gpt-ad-1503607332073-0).addService(googletag.pubads()).setCollapseEmptyDiv(true);googletag.enableServices();googletag.display(div-gpt-ad-1503607332073-0);});