The annual motorcycle consumer trade show known as the Cycle World International Motorcycle Show is kicking off its 16th nationwide tour in Phoenix next weekend. This year the show spotlights women in several ways, the first with admission price. Female attendees at the Phoenix show receive half price admission at the door on Ladies Day Out on Sunday, and following that, at all shows through December, women get half price on Ladies Night Out on Fridays. In addition, all shows will feature a women riders booth with helpful resources.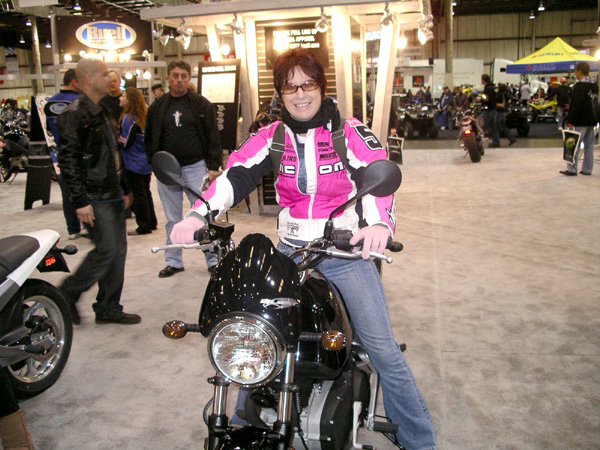 The Womens Motorcyclist Foundation is setting up a booth at all 13 shows to hand out useful information to women riders as well as those thinking of riding. The non-profit organization will distribute brochures for local womens riding clubs, motorcycle training courses in the area, and for online resources like Women Riders Now. The booth is being sponsored in part by Progressive Insurance.
Presented by Toyota, this 13-city nationwide showcase includes a more than 600 of the latest street bikes, dirt bikes, cruisers, scooters and ATVs for both new and experienced riders. Nineteen manufacturers will feature U.S. debuts of hot new models and offer attendees an up-close look at the latest in fuel efficient transportation with more than 500 new vehicles that get 50-plus miles to the gallon. The Phoenix show is Friday, October 31 (Halloween) through Sunday, November 2, at the University of Phoenix Stadium. Visit MotorcycleShows.com/WomenRideCoupon to download an online coupon for the Ladies Day half price admission on Sunday in Phoenix.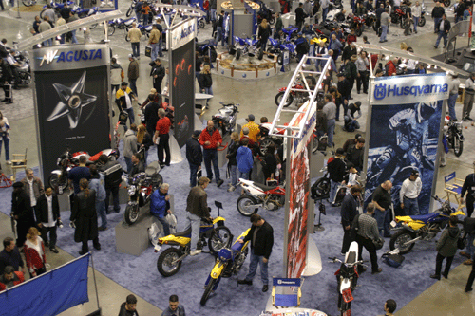 Some of the new features for this years tour include a Scooter Pavilion showcasing all the newest models from Aprilia, CF Moto, Genuine, Honda, KYMCO, Piaggio, Vectrix, Vespa, just to name a few, all in one location. Test rides of the latest models from BRP, Ducati, Honda, Harley-Davidson, Kawasaki, KTM, KYMCO, Star, Suzuki, Victory and Yamaha will be available for riders. Be sure to bring your own gear and helmet. A New Riders Welcome Center offers a place to ask questions and learn about motorcycle safety. There will be speakers covering touring tips, new rider seminars, safety topics and advanced rider clinics; and a Vintage Pavilion will be exhibiting rare vintage motorcycles including classic dirt bikes, cruisers, and more.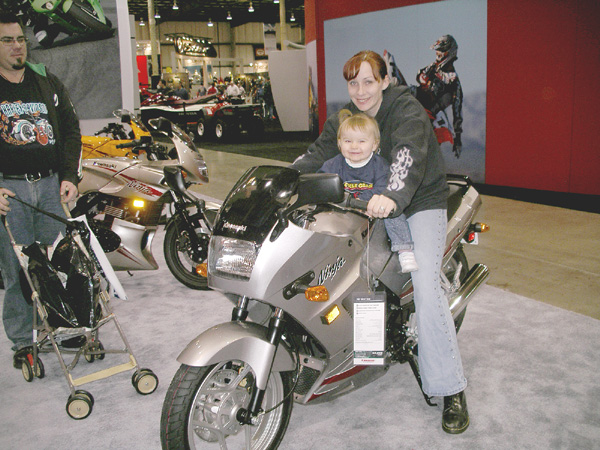 The Cycle World International Motorcycle Shows presented by Toyota is the worlds largest motorcycle show series. For more information, call 800.331.5706 or visit Motorcycleshows.com.
The 2008-2009 show schedule is as follows:


October 31-November 2, 2008: University of Phoenix Stadium Phoenix, AZ

November 14-16, 2008: Dallas Convention Center Dallas, TX

November 21-23, 2008: Reliant Center Houston, TX

December 5-7, 2008: Long Beach Convention Center Long Beach, CA

December 12-14, 2008: Qwest Field Event Center Seattle, WA

December 19-21, 2008: San Mateo County Event Center San Mateo, CA

January 2-4, 2009: Rock Financial Showplace Novi, MI

January 9-11, 2009: Washington Convention Center Washington D.C.

January 16-18, 2009: Jacob K. Javits Convention Center New York, NY

January 30-February 1, 2009: I-X Center Cleveland, OH

February 6-8, 2009: Donald E. Stephens Convention Center Chicago, IL

February 13-15, 2009: Minneapolis Convention Center Minneapolis, MN

February 20-22, 2009: Carolina First Center Greenville, SC
Related Articles
Photo Gallery: International Motorcycle Show 2007