For years women motorcyclists have been saying there's not enough selection of riding gear available, or they have to browse through all the men's gear at a dealership only to find limited selections for them.
Ride Empowered is a new women's motorcycle gear and apparel boutique, that opened earlier this year in Sioux Falls, South Dakota, and online, with the goal of serving all women motorcyclists' needs and putting an end to the frustration of not finding the right gear.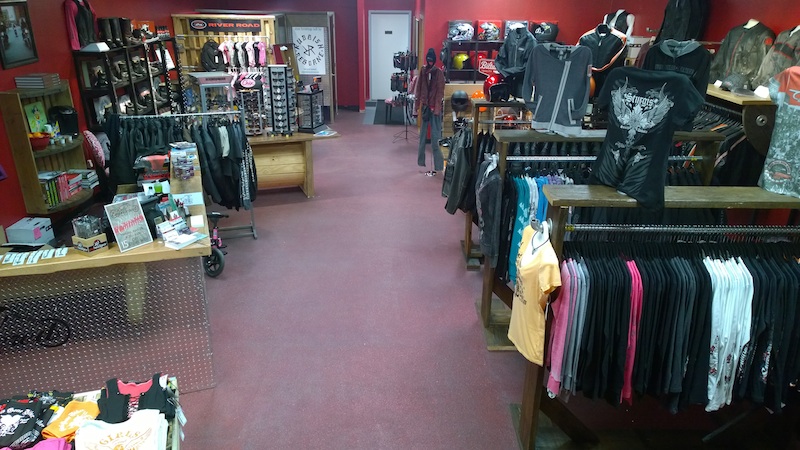 "I'm just excited to be here and hope that I can help make a difference for women motorcyclists," said Doris Schumacher, the owner of Ride Empowered. "Ride Empowered is a place that's just for women riders and full of support, sisterhood, education and fun. I'm here to help them feel empowered!"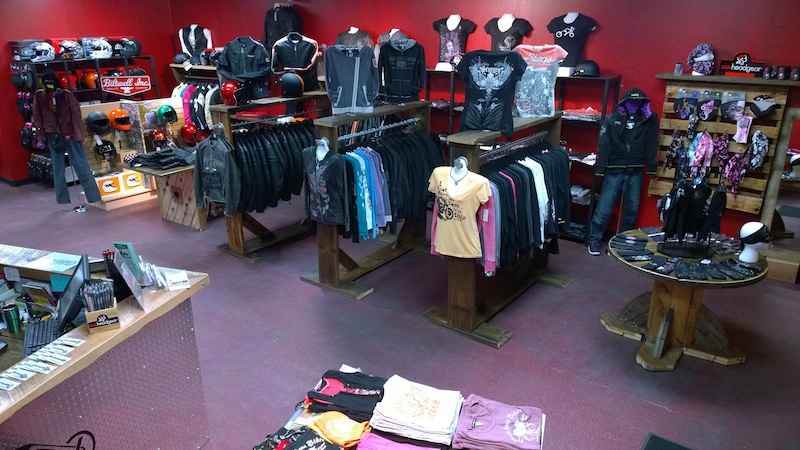 Ride Empowered carries jackets, helmets, gloves, boots, sunglasses, head wraps, purses, jewelry, skincare and so much more like books and lifestyle items. You'll find many name brands, small business brands, and U.S. made products. "Whether you're a woman who rides a cruiser, a sport or adventure bike, a custom bike, café racer, or even a scooter, Ride Empowered is there to help you find exactly what you need," said Doris.
| | |
| --- | --- |
| Bobster and 7eye are just two of the lines of sunglasses that are carried. | Lots of good quality fun T-shirts to pick from, as well as biker-inspired jewelry, and our favorite motorcyclists' skincare line, Adventuress. |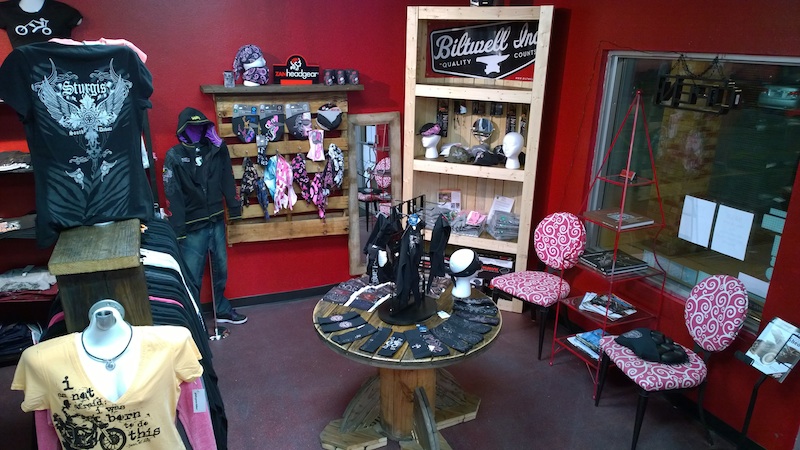 Visit RideEmpowered.com to learn more, and to shop online visit http://ride-empowered.myshopify.com.
The Visionary Behind Ride Empowered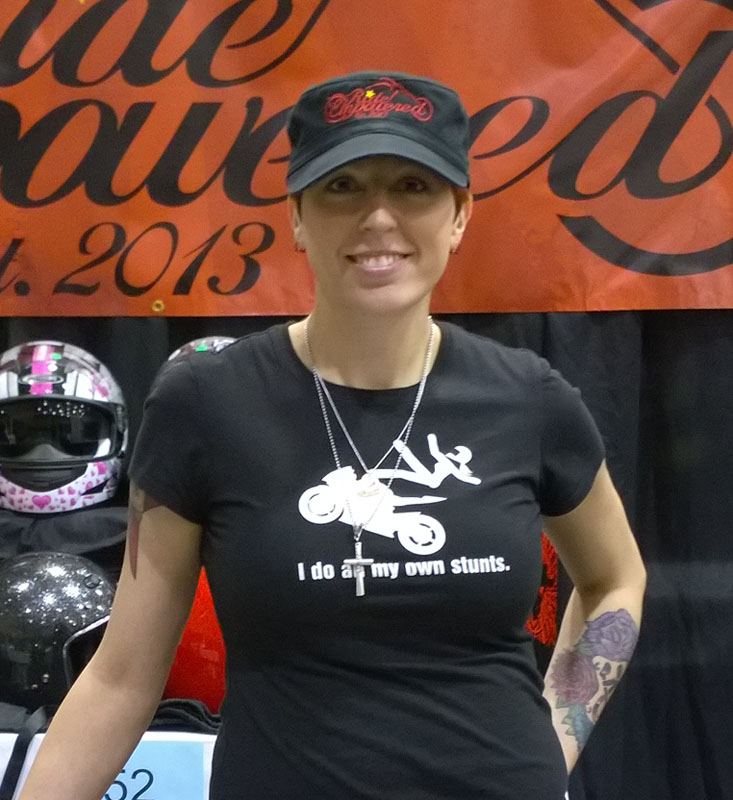 Doris Schumacher was a busy accountant who was yearning for much more beyond the corporate cubicle walls. "It was just calling me. I had to do this. I couldn't get it out of my mind," she explains on how she mentally evolved to starting Ride Empowered.
Doris started riding six years ago and was enjoying the newfound spirit of adventure that comes with becoming a motorcycle rider. She rides 2008 Kawasaki 900 Classic. She and her husband, a web developer, know that starting any new small business is a risk, but she was compelled to build a boutique for women motorcyclists. "Once I honed in on the idea, I couldn't see my life without it. I had to do it."
She adds, "Following my dream and opening Ride Empowered was really for my family. All they knew was 'stressed-out Mom' all the time who paid the bills and cleaned the house. This allows me to be me and allows them to know me.
Doris invites all riders traveling anywhere in the Midwest to stop and say "Hi!" and browse her shop. She always has cold water, and for Sturgis Rally travelers this summer, she'll have healthy snacks on hand and even a small gift as a way of saying thank you for stopping by.
Let's support Doris as much as we can by buying from her online or at her retail shop.
Related Articles
Women Rider Profiles
WRNs list of all Clothing and Accessories Reviews