Here we have two Suzuki twins with many similarities and some differences.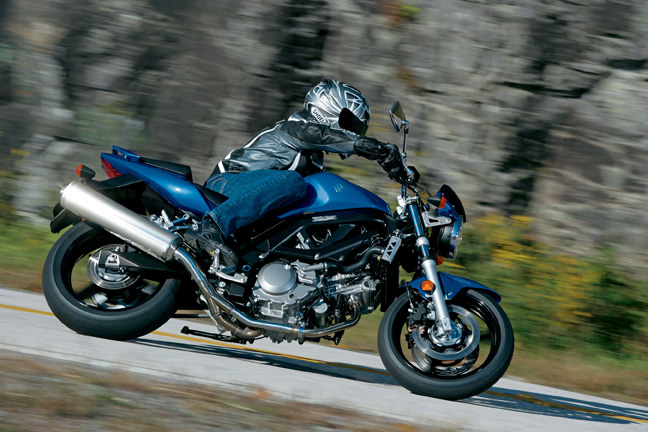 The SV650 is the smaller, more standard styled machine with upright bars that lean you into the wind slightly. Very maneuverable, it slices through traffic and handles twisty roads with aplomb. Its equally at home on city streets or rural two lanes. Its motor doesnt much care where in the rev range it is ridden as it always seems willing to rev and has sufficient power for all but the most demanding of riders. It can be used for commuting or sport touring. This is a nice bike that anyone but a true beginner could ride. It would make a great first sportbike or a great middleweight for someone looking for something light and easy handling. I guess if I had to describe the SV650 in one word, it would be versatile. It may not be the fastest 600-class bike out there, but it does everything well and is the most useful and comfortable bike in real-world situations.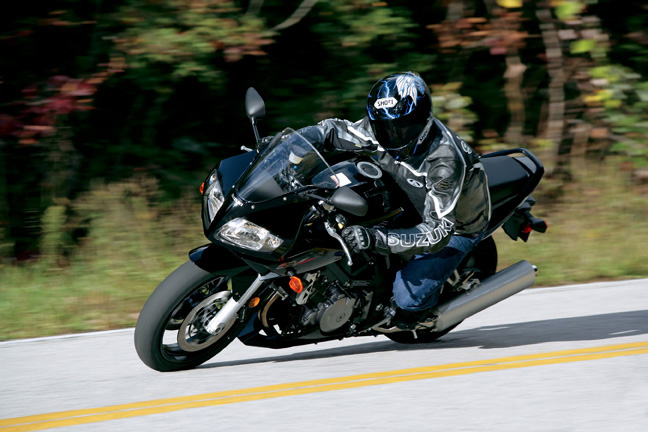 The SV1000S, while closely related, is more narrowly focused as a sportbike. Its ergonomics are more severe with a racer-like crouch forward with its low clip-on handlebars, half-fairing and rearset pegs. With this setup and its abundant low and mid-range torque, it flat out just works in the curves and on the highway. It rewards expert riders with precision and stability. Fun-to-drive is more than just a saying when youre riding the SV1000S in any situation except stop-and-go traffic. But in city settings or at slow speeds where the wind cant hold you up, your hands and wrists will ache. This bike was made for track days or slicing up your nearest mountain switch back.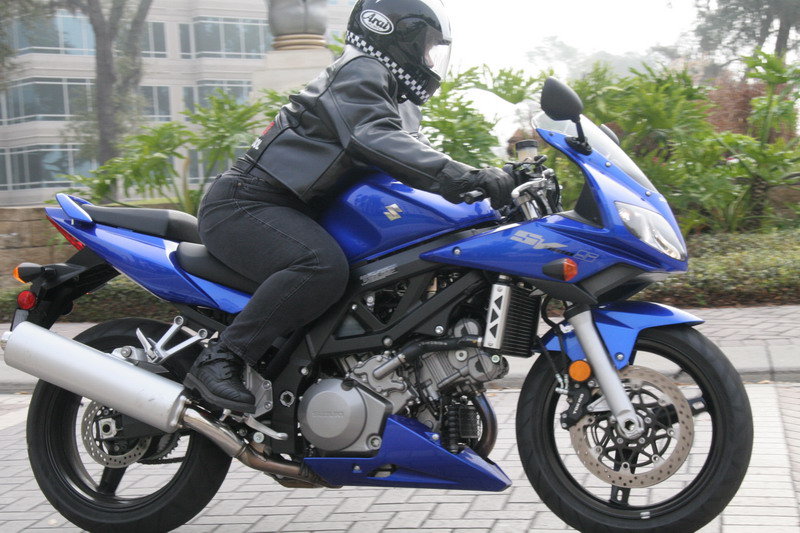 While both are great fun, if I had to choose only one it would be the SV1000S. It looks good, rides well and handles great. Itll chug around at low RPMs or lunge forward with more revs. Id add bar risers, a tank or seat bag and maybe the available fairing lowers for comfort and carrying space. Then Id hit the road and only follow the single black lines on the map searching out all the curves I could find.
George Tranos is a New York State and MSF certified instructor who regularly contributes to WRN. His email address is gtranos@bigapplemotorcycleschool.com.