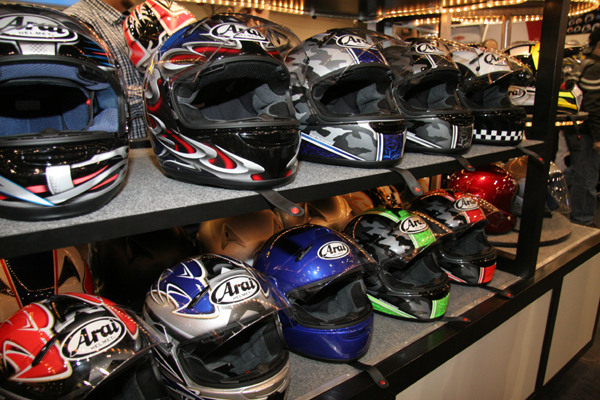 Motorcycle helmet owners love their Arai helmets. Arai scored the highest in customer satisfaction for a ninth consecutive year, according to the recent J.D. Power and Associates 2007 Motorcycle Helmet Satisfaction Study.
The study measures the overall satisfaction of motorcyclists with their new helmet by examining 11 key areas: quietness, ventilation/airflow, de-fogging, face shield ability to keep wind out, face shield ability to resist scratching, ease of replacing face shield, scratch resistance of shell, color/graphic design, weight, ease of fastening the strap, and fit/comfort.
With an overall index score of 808 points on a 1,000-point scale, Arai performs particularly well in ventilation/airflow, and fit and comfort. Shoei follows with 803 points—an improvement of 19 index points since the 2006 study—and receives high ratings for its face shield ability to keep the wind out and being scratch-resistant. Scorpion ranks third overall with 786 points.
The study finds that owners report paying an average of $203 for a helmet in 2007, which is a 9 percent increase from the 2006 average of $187. The average price paid for a helmet has steadily increased since the 2005 study, which is mostly attributed to an increase in sales of higher priced full-face and convertible helmets.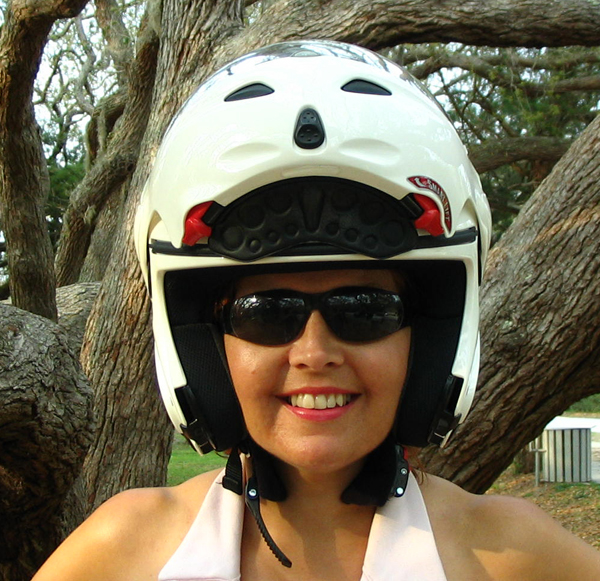 "As the motorcycle industry grows, manufacturers have placed a greater focus on supplying customers with new helmet technologies to enhance their overall satisfaction," said Tim Fox, research supervisor of the Powersports practice at J.D. Power and Associates. "In addition to the increase in popularity of full-face helmets, convertible helmets—which allow the rider to flip up the entire front section of their helmet—have also been growing in popularity, especially among touring bike owners. Currently, more than one in five touring bike owners prefer this style of helmet over the more mainstream full-face model."
Helmet satisfaction has improved steadily since the 2002 study—increasing 17 index points to average 735 in 2007. Manufacturers have continuously made improvements across all helmet areas that impact overall customer satisfaction. Specifically, as more motorcyclists purchase full-face and convertible-type helmets, advancements in face shield technologies are becoming highly desirable. Face-shield-related technologies have shown the largest increase in customer satisfaction since the 2002 study.
"The industry has definitely taken notice of the factors that have the most significant impact on customer satisfaction, as customer ratings for the top three areas—comfort/fit, weight, and the ease of fastening the helmet strap—have reached all-time highs," said Fox. "The challenge for the helmet industry will be to incorporate newly available technologies such as Bluetooth, advanced ventilation systems, and superior anti-fog face shield coatings, without sacrificing helmet comfort, fit and weight."
The study also finds that nearly one-third (32 percent) of helmet owners report shopping for their helmet online, which is a slight increase from 2006 (29 percent). Of those who shopped online, almost one-half report that they purchased their helmet on the Web. However, it is important to note that the vast majority of motorcycle helmets are still purchased at a dealership, where the consumer has the opportunity to try on a helmet prior to purchasing it.
The 2007 Motorcycle Helmet Satisfaction Study is based on responses from 4,388 purchasers of new 2006 model-year motorcycles who provided information about their most recent helmet purchase experience and helmet use.