For the second year in a row, the Americade rally will host a women and motorcycling panel featuring seven notable women in the motorcycling industry including WRN founder Genevieve Schmitt who will emcee. The event is open to the public.
Women continue to be the fastest growing segment of motorcycling. Topics covered are largely determined by the questions audience members ask of the panel. Popular topics from the 2006 panel included: how the motorcycle industry can or should cater to women more; how training classes can better accomodate the needs of women; and careers in motorcycling. About 150 people attend that event. This years discussion has been expanded from one hour to 90 minutes based on the popularity of last years event.
This years panelists are: Shira Kamil, co-publisher of Backroads magazine; Seth Simpson, MSF instructor and owner of SmartRider Motorcycle Program; Amy Holland, publisher of Friction Zone magazine; Tina Hollaender, owner of Motolight; Sue Slate, co-founder of the Womens Motorcyclist Foundation; Tiina Pertuu, owner of She-Moto.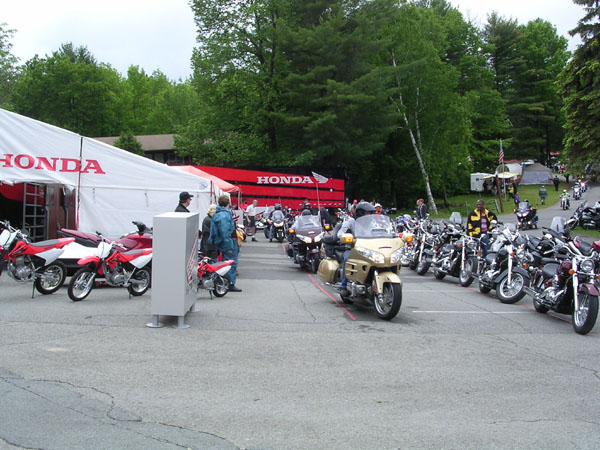 The women amp; motorcycling panel will be held Thursday, June 7 at 8:00 p.m. at the Roaring Brook Ranch Conference Center on the grounds of the Americade Rally in Lake George, New York. In addition, on Thursday, June 7, at 9:00 a.m. and again at 1:00 p.m., Genevieve Schmitt will conduct an educational seminar entitled "Taking The Next Step: Setting New Riding Goals." Anyone wishing to expand the horizons of his or her motorcycling life is encouraged to attend.
For more information on both seminars as well as Americades other activities, visit the event Web site.