Im no stranger to sportbikes since I used to cruise around with a group consisting primarily of sportbike riders, but I had never ridden whats considerd a naked bike until now – Kawasakis Z750S "naked" streetbike, introduced to Kawasakis lineup in 2005.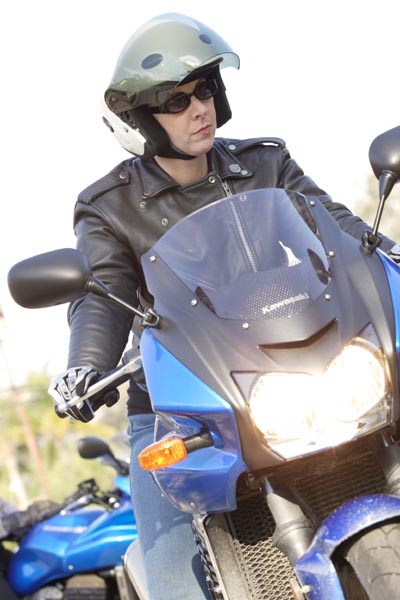 Gearing up for my test ride on this road rocket, I couldnt wait to see how it handled. The Ortega Highway in Southern California was slick and muddy from recent rains making a ride along this challenging serpentine tarmac trail a little trickier than usual. But once I wrapped my legs around this lightweight frame, I was imbued with a sense of its speed and agility and I became fearless! ("Naked," used to describe a motorcycle, means an "undressed" motorcycle, one that lacks nearly all of the fairing seen on most sportbikes.)
The Z750S is the first bike in its class to feature an electronic fuel injection system. A computer regulates the mixture of air and fuel delivery based on current conditions. Cruising along on Highway 76 was like dancing on asphalt – the road was smooth and the bike ran along it like butter gripping the ground with radial tires mounted on six-spoke 17-inch wheels. Its agility became apparent in some turns along the roads of Rice Canyon when I hit patches of dirt. Though the bike slid sideways for just a moment, it didnt lose traction and both bike and rider came through the experience unscathed.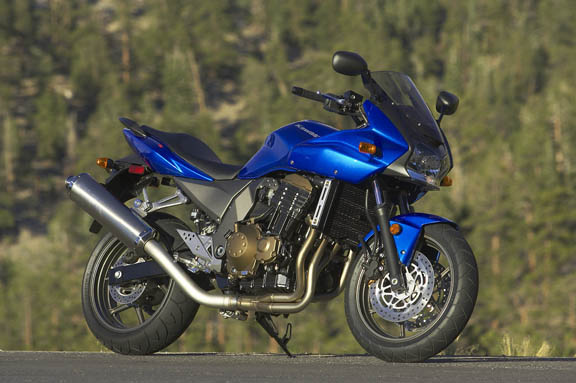 The Z750S has a notably less aggressive, upright riding posture and user-friendly ergonomics, although at the end of the day, I did have a sore left hand from my small hands reaching for the clutch and from the grip required to engage it. The distance between and positioning of the pegs, seat and handlebars is set up to accommodate a wide variety of rider body types, however I found myself sliding forward on the seat throughout the trip to get closer to the handlebars and controls.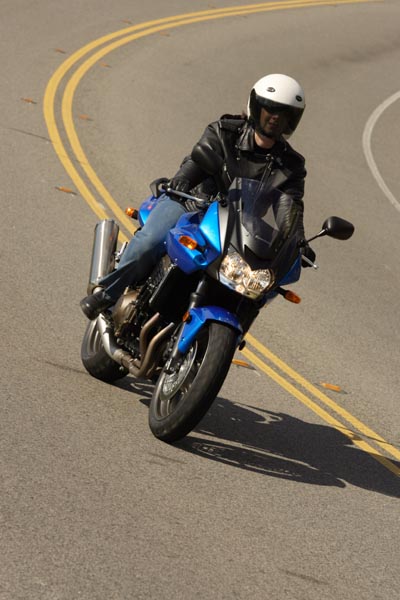 The suspension setup dramatically reduces the inevitable jarring encounters along the bumpy roads of Ortega. And the bikes dual disc front brakes were a welcome aid in commanding the Z750S to a quick and powerful stop as was necessary when I emerged from a blind corner to discover a group of riders who had stopped in the road to take photographs.
While not the fastest rider in the group or the most daring, I did manage to open the throttle a bit and take advantage of the inline four-stroke, four-cylinder engines power through the corners. The more seasoned members of our group were riding much more aggressively, and I can vouch that the Z750S is capable of doing wheelies on a whim.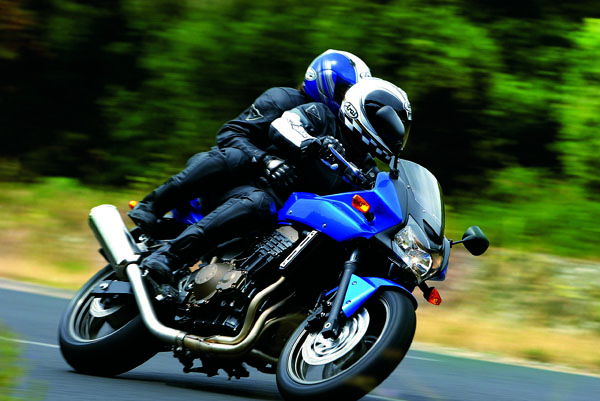 The Z750Ss instrument panel glows with a bright red backlight for a high-class look and includes a radial tachometer, digital speedometer, odometer, trip meter, fuel gauge, and a clock – nice to have when youre wondering how late you are on your way to work.
If you find yourself in a tight spot and need to make tracks fast, the liquid-cooled 748cc engine will come to your rescue. It really took off once I rolled on the throttle, very crisp and responsive shifting through the six gears providing more power than I expected for a middleweight. Riding around on this motorcycle provided a lot of excitement for one day.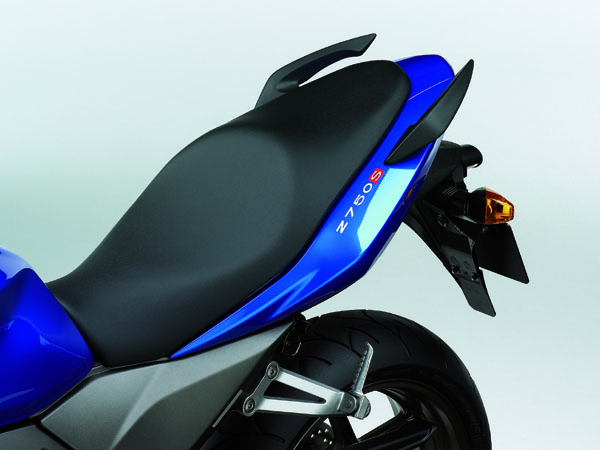 Specs at a Glance
Displacement: 748cc
Seat Height: 32.1 inches
Fuel Capacity: 4.8 gallons
Dry Weight: 430 pounds
Colors: Candy Plasma Blue, Metallic Spark Black
MSRP: $7,099
WRN Recommendation
The Z750S has the nimbleness of a sportbike but is roomy enough to accomodate a passenger for two-up touring. However, most women will probably be riding this bike solo. The Z750S is a "street" style machine for intermediate riders who dont like the aggressiveness of a sportbike or the laidback-ness of a cruiser. This middleweight is the perfect middle ground. And considering this a motorcycle youll probably hold on to for awhile, you cant beat the attractive price at just over $7,000.
About the Author
Teri Conrad is a freelance writer and photographer based in Southern California. Some of her publishing credits include: Iron Horse, Ride Texas, Women Riders Now, Biker Ally, Friction Zone, Adventure Sports Outdoors, Portrait of Achievement, and Accelerate magazines. She can be reached at celebritywriter@cox.net