Buell Motorcycle Company has selected Sentry Insurance as the preferred insurance provider for Buell owners in the United States. Buell worked closely with Sentry over the last two years to find the best way to lower insurance rates on Buell motorcycles. As a result, many Buell owners will pay significantly lower premiums on their motorcycles insured through Sentry.
"Were excited to work with Sentry Insurance to provide Buell owners lower insurance rates. This is the most comprehensive alliance we are aware of between a manufacturer and an insurance company with the common objective of reducing the costs of ownership and insurance," says Jon Flickinger, President and COO of Buell Motorcycle Company.
Sentry has developed a special process for calculating insurance quotes for Buell motorcycles which does not use other sportbike insurance losses as part of the formula. Now Buell owners who receive a quote from Sentry should get a more competitive quote based on the lower claims costs for Buell motorcycles.
"Insurance premiums can represent one of the highest costs of owning a motorcycle," says Nick Fiore, Motorcycle Product Manager, Sentry Insurance. "With Sentry Insurance, the costs of owning a Buell motorcycle can be considerably less than owning any other sportbike on the market."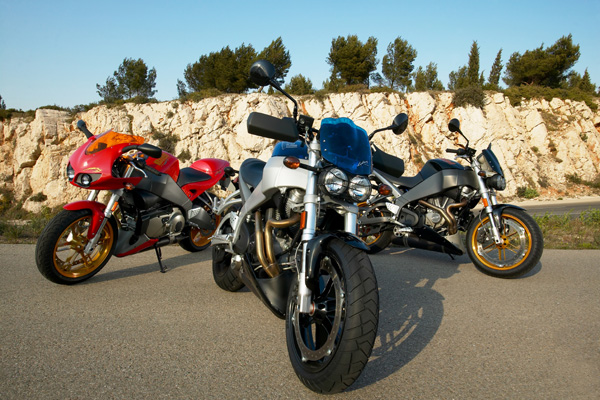 Sentry Insurance will provide quotes on older Buell models as well as new models. Additional coverage can be purchased for Buell optional equipment. Sentry motorcycle insurance is available through Harley-Davidson Insurance and is offered in 42 states. To receive a competitive quote, Buell owners and customers can call Harley-Davidson Insurance at 866.816.5816.
Sentry is one of the top 10 insurers of motorcycles in the United States. Sentry and its property and casualty insurance subsidiaries are rated A+ (Superior) by A.M. Best Company, the countrys most authoritative insurance rating and information service. With 70 percent of Buell owners currently choosing Sentry as their preferred provider, Sentry is the fastest growing insurance carrier for Buell motorcycle owners.
Buell Motorcycle Company, a subsidiary of Harley-Davidson, Inc., produces sport motorcycles, motorcycle parts, accessories and apparel. To learn more about Buell motorcycles, visit your local Buell dealer today and experience the pure street fighter attitude, style and performance only found on board a Buell. Pull into www.Buell.com for the Buell dealer nearest you.