For 10 years, Vicki Roberts-Sanfelipo has been taking her emergency room skills to the streets teaching life-saving techniques to those who want to know what to do at the scene of a motorcycle accident. Read on to find out how the company she started is saving lives.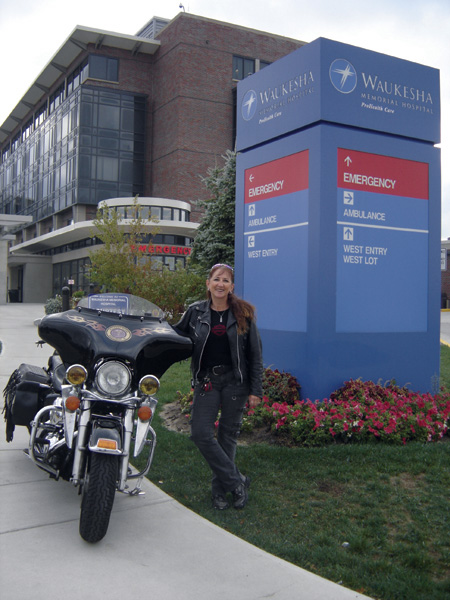 Do you know how to respond at the scene of a motorcycle accident? Whether or not you ride a motorcycle, knowing how to save someones life is priceless. When Vicki Roberts-Sanfelipo first attended "Two Wheel Trauma," a safety class taught by well-known Iowa motorcyclist Dick "Slider" Gilmore, she had no idea it would lead to her founding the non-profit organization Accident Scene Management, Inc. (ASMI). ASMI offers whats called "Bystander Assistance" training for emergency motorcycle accident response.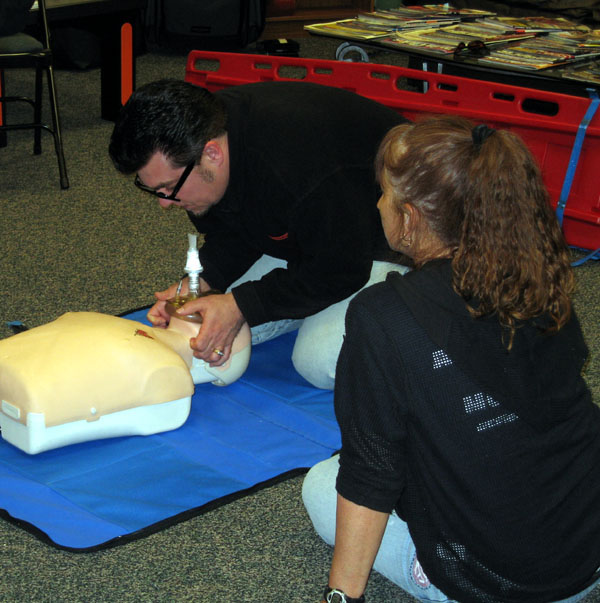 As a nurse and a motorcyclist, Vicki says motorcycle accidents was a topic that interested her, partly because being the nurse in the group implied she knew how to respond in the event of a motorcycle accident. "They dont teach field medicine in nursing school," explained Vicki. "In an attempt to find out what to do at the scene of a motorcycle crash, I started asking all the normal questions people ask like what do I do if I have to remove a helmet? I wanted to be able to teach my friends the skills I learned so they would know how to respond in an emergency."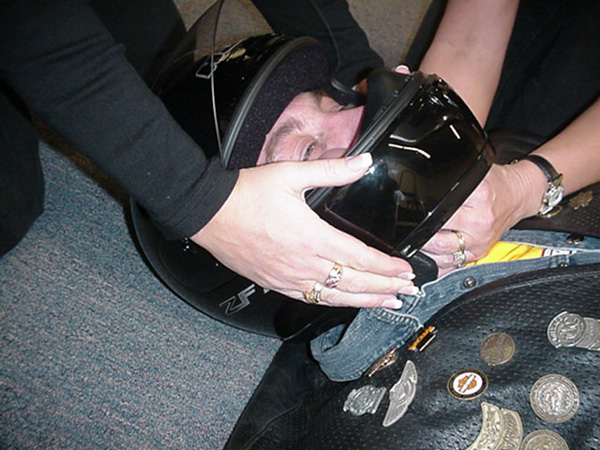 Vicki expanded on what she learned and developed the curriculum for what would become the "Bystander Assistance" program and started teaching her friends. It wasnt long before word started spreading about her classes, and Vicki, who resides in Wisconsin, was asked by the Wisconsin Department of Transportation (D.O.T.) if she would like to educate more people. "In just five classes I was able to train 375 people," she says enthusiastically. "In the second year, I started getting calls from people in other states wanting me to teach classes for their group."
Now in its tenth year, ASMI has trained more than 7,000 people, has 35 instructors in 16 states, and celebrates its 10-year anniversary in December. ASMI has become a model for programs offered nationwide utilizing information from the U.S. D.O.T. "First Responder" curriculum and other recognized trauma authorities. All ASMI instructors are trained Emergency Medical Technicians (EMTs) or higher and all are motorcyclists. This is a requirement.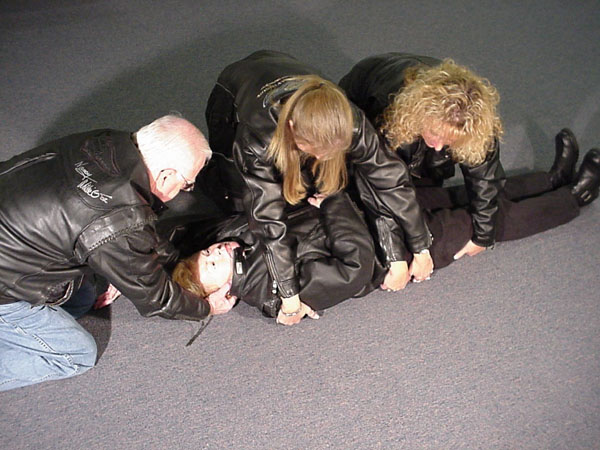 The Motorcycle Safety Foundation (MSF) recently helped develop a survey to determine how the curriculum Vicki developed and taught is working. The survey, conducted in January 2005, was sent out to 2,000 students who took the class during the years 2002 to 2004. Forty-six percent of those responded and of those, 29 percent had indeed used the information since taking the class, although not all of them had used the training at a motorcycle crash. "The results also indicated that nearly one-third of all of our students can expect to use the skills they learn after taking the class," shares Vicki.
This married mother of three says she never could have imagined 10 years ago just how important ASMI has become to the motorcycling and medical community. "It has been growing beyond my wildest dreams. I really just expected to get 30 of my friends together and teach them what to do."
Now Vickis looking to the next 10 years. "We take it a year at a time, but we are in the process of setting up training sites to provide instructor training, and would like to double the number of students trained each year." Vicki is most proud of how the program has helped make a difference in peoples lives. She has even used the training herself while riding together with a group on their way to a motorcycle conference.
Vicki continues to work as a RN two days a week, even though ASMI continues to grow. "Its challenging at times, but the work is very rewarding." She also finds the time to ride her 2000 Harley-Davidson Road King, and has been riding for almost as long as shes been a nurse. "Working as a nurse can sometimes be stressful," admits Vicki. "For me, the motorcycle is a form of therapy. I love feeling the wind in my face. Its my favorite time, when Im on my bike. Its my personal time."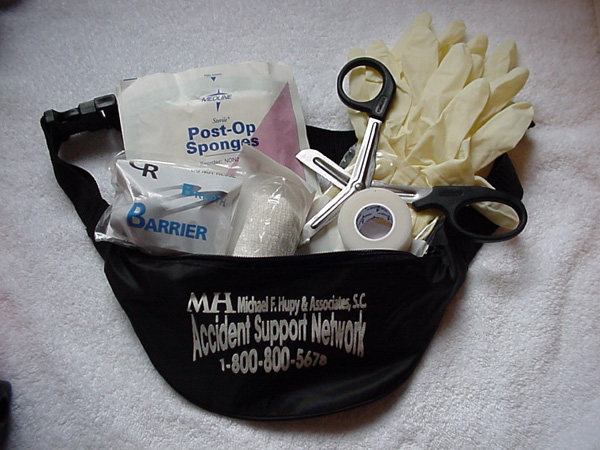 ASMI offers four different classes, and one- to two-hour seminar sessions. The courses include, "A Crash Course for the Motorcyclist," "Advanced Bystander Assistance" course, "Anatomy of a Motorcycle Crash," (which is geared towards professionals), and a "Bystander Assistance Refresher" course. For more information about ASMI, or to find out where classes are scheduled, visit www.accidentscene.net or call 877.411.8551.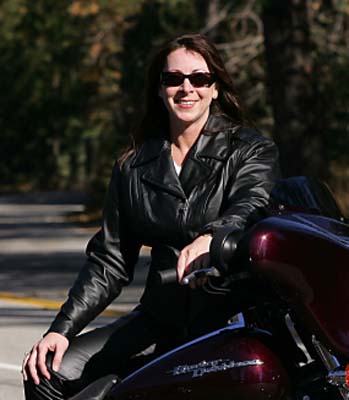 Teri Conrad is a freelance writer and photographer based in Southern California. Some of her publishing credits include: Iron Horse, Ride Texas, Women Riders Now, Biker Ally, Friction Zone, Adventure Sports Outdoors, Portrait of Achievement, and Accelerate magazines. She can be reached at celebritywriter@cox.net.