The Motorcycle Industry Council is one of the Golden States very best employers, according to the study known as Californias Best Places to Work. The MIC took first place in the small companies category of the 2007 recognition program sponsored by Employers Group.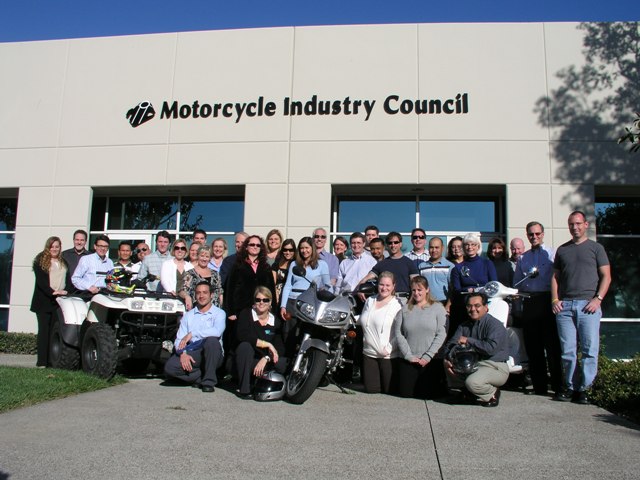 "We strive to be among the best places to work, in California and anywhere else," said MIC President Tim Buche. "Motorcycling is about passion and freedom and feeding the soul. While we operate and manage a real business here, that sense of personal fulfillment and sharing a great experience remains at the root of everything we do. We have a tremendously supportive group of members and funders who want us to succeed, and a dedicated staff focused on serving them, our customers and fellow riders."
Out of more than 400 entrants, other winners included Cox Communications, in the large company category, the Lockheed Federal Credit Union, for medium companies, and MortgageIT for growing companies. Other honorees included Fandango and Sun Microsystems.
The MIC promotes, preserves and protects both the public interests of riders everywhere and the business activities involved in the world of motorcycling. Today, there are 77 California-based MIC staff and more than 300 dues-paying members.
Many MIC associates are deeply involved with motorcycles and ATVs both during the workday and after hours. Motorcycle commuters are allowed to wear casual clothes in the office, making it easier to change out of riding gear. And the MIC offers strong benefits, such as discounts on parts and accessories, and a motorcycle-maintenance program that completely covers upkeep cost. The MIC shares other things too, from group gatherings to group rides and free RiderCourses from the Motorcycle Safety Foundation and the ATV Safety Institute.
For more information on the Motorcycle Industry Council visit MIC.org.