Metzelers wildly popular Custom Bike Contest is returning to Sturgis for the fifth consecutive year offering unprecedented opportunities for amateurs seeking exposure and an impressive collection of one-of-a-kind prizes. Taking place Tuesday, August 7, at Thunder Road, three miles east of downtown Sturgis, this years contest boasts exciting awards across several categories, promising to be the most thrilling competition yet.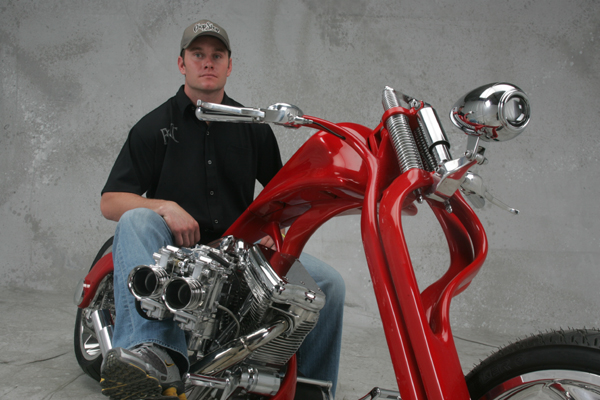 Spearheaded by spokesman and industry icon Eddie Trotta, the Metzeler Custom Bike Contest has quickly become a Sturgis institution drawing an ever-increasing array of one-of-a-kind, Metzeler-equipped, custom V-twin creations, as well as broad media exposure. Both amateur and professional builders are invited to compete in a variety of judging classes, including Consumer Class (Stages 1 and 2), Stage 3, Custom Builder/Custom Chopper and Bobber/Old School.
The popular Peoples Choice Award will once again be bestowed upon one lucky winner, and numerous special guests will be on hand to display their own creations, sign autographs, and participate in the judging, including Orange County Choppers, Indian Larry Legacies, Von Dutch Kustomwerks and many more.
This years prizes are extraordinary. The Best of Show winner will snag an all-expense paid trip to Metzelers headquarters in both Italy and Germany with American Iron editor Chris Maida, who will also interview them as the subject of an upcoming American Iron feature story. Additional prizes include a spot in the upcoming Metzeler ad and poster series, a seat at the Annual Metzeler Round Table in Cincinnati and a once-in-a-lifetime apprenticeship with Eddie Trotta of Fort Lauderdales Thunder Cycle Design and a photo shoot of your bike with renowned industry photographer, Michael Lichter.
Class winners will receive high-quality apparel and hardware, tires of course and select custom parts from the industrys top manufacturers to make next years bike even better! All entrants will be automatically eligible in random drawings for a host of other unique prizes and merchandise from some of the industrys biggest names.
To register for the contest or find more info, go to us.metzelermoto.com.